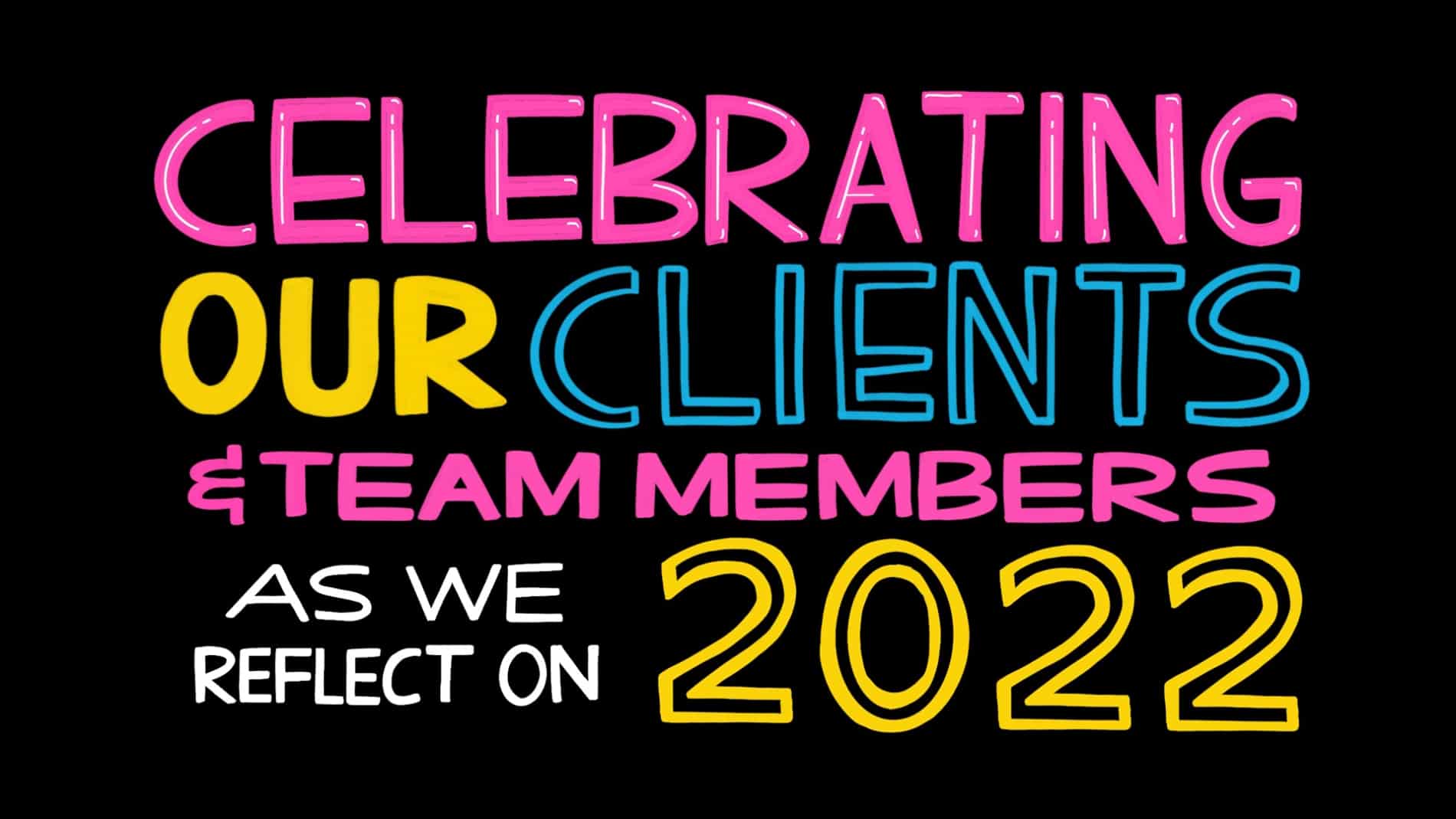 Celebrating Our Clients and Team Members as We Reflect on 2022
As we wrapped up our 11th Year, the Ink Factory team is reflecting on how lucky we are to work with some of the most amazing clients around the world. On top of that, our incredible team just keeps getting better and better.
With that said, here are 11 of our top takeaways of 2022 (in no particular order)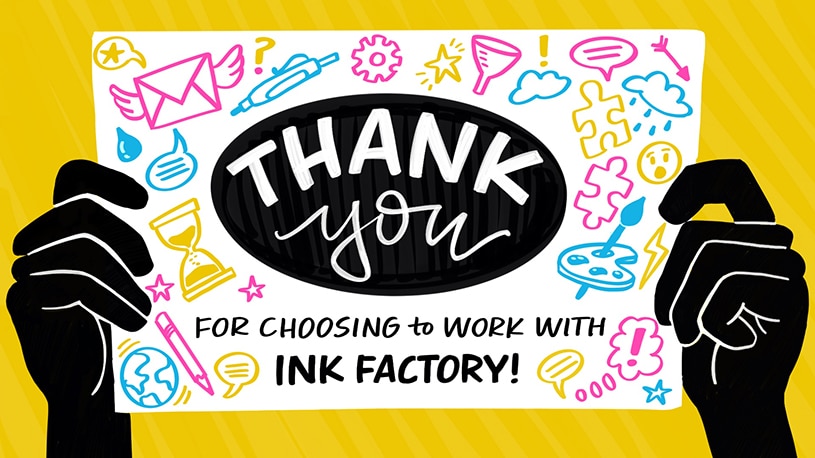 Our Clients!
Thank you to our amazing clients all around the world that collaborated with us to support and deliver over 300 projects this year. From illustrations and videos to workshops and visual notes.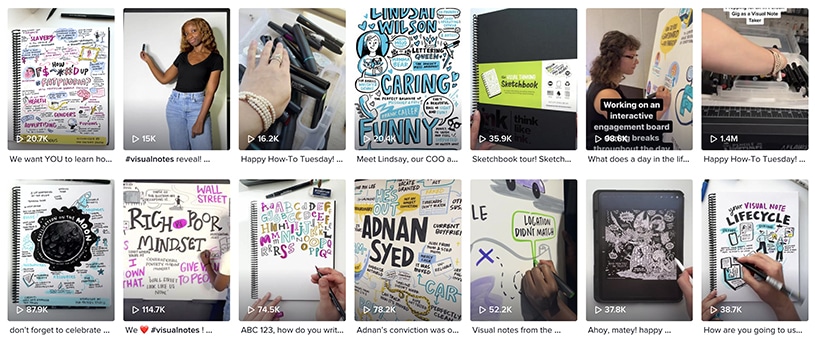 Growing 20,000%
We had a TikTok explosion, sparking a 20,000% increase in new followers. Follow us to get behind-the-scenes content and special promos!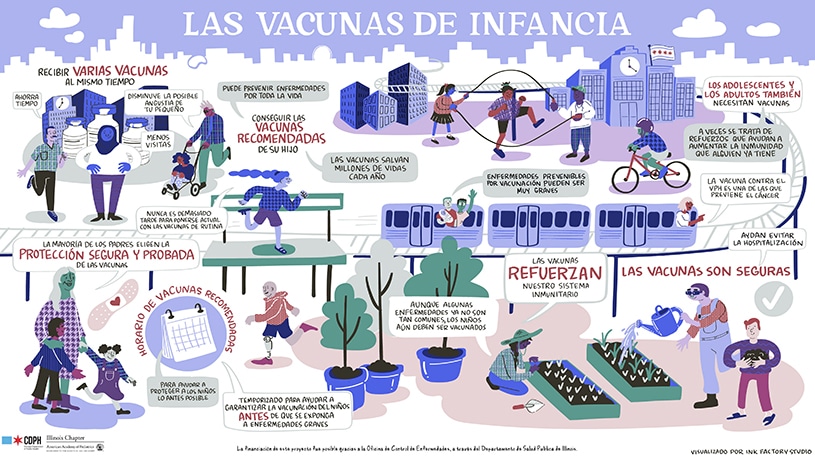 Educating about Covid-19 and Vaccinations
We worked with the American Academy of Pediatrics Illinois Chapter to create and deliver a library of illustrations that help illustrate, educate, and increase awareness of the importance and safety of vaccines for all.
Providing more free visual note-taking than ever
In 2022 we provided free visual notes to 12 deserving organizations–from non-profits committed to racial justice to BIPOC-owned businesses. With an investment of more than $60,000, we can't wait to continue our Racial Justice Initiative in 2023.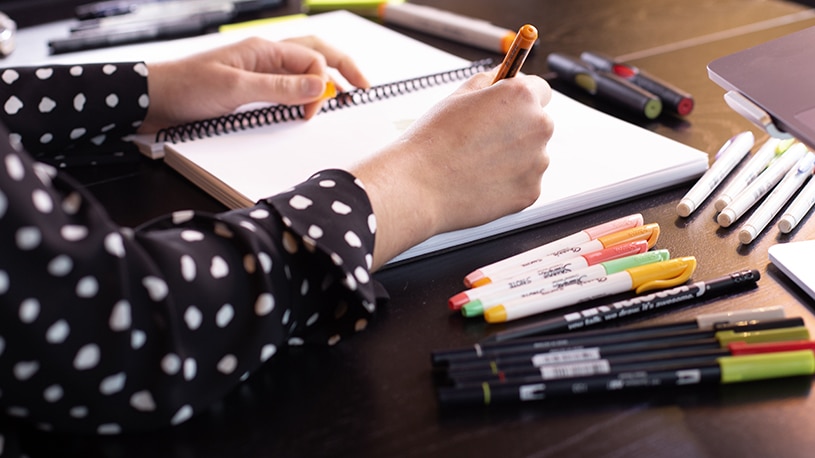 Teaching more accessible Think Link Ink Workshops
Our vision is a world where visuals are the universal language. We developed and launched a free Think Like Ink workshop–Visual Note-Taking Basics. This workshop is the linchpin for many more to come and because it was no-cost, it became more accessible.

Honoring our core values
Create awesome work. Value each team member. Have fun! By weaving these three simple values into the fabric for how we collaborate with clients and each other at Ink Factory, we stay true to our "why." Our team members have access to funding for any Professional Development they choose. A few that stood out to us…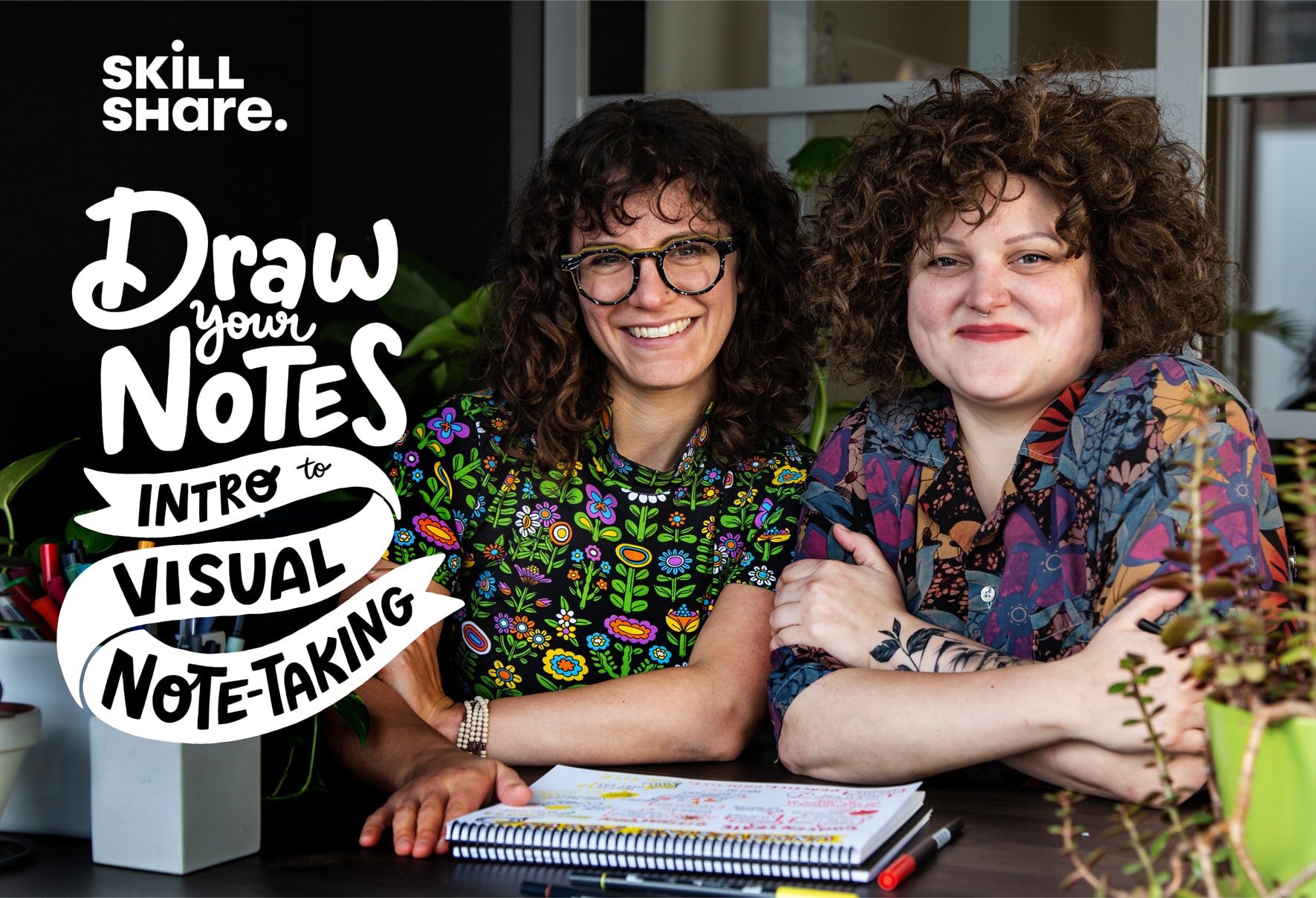 We're on Skillshare
Sarah & Wallis are your official hosts for a great series of classes on Skillshare – available now! Click here to sign up to get your first month FREE, and learn the basics of visual note-taking.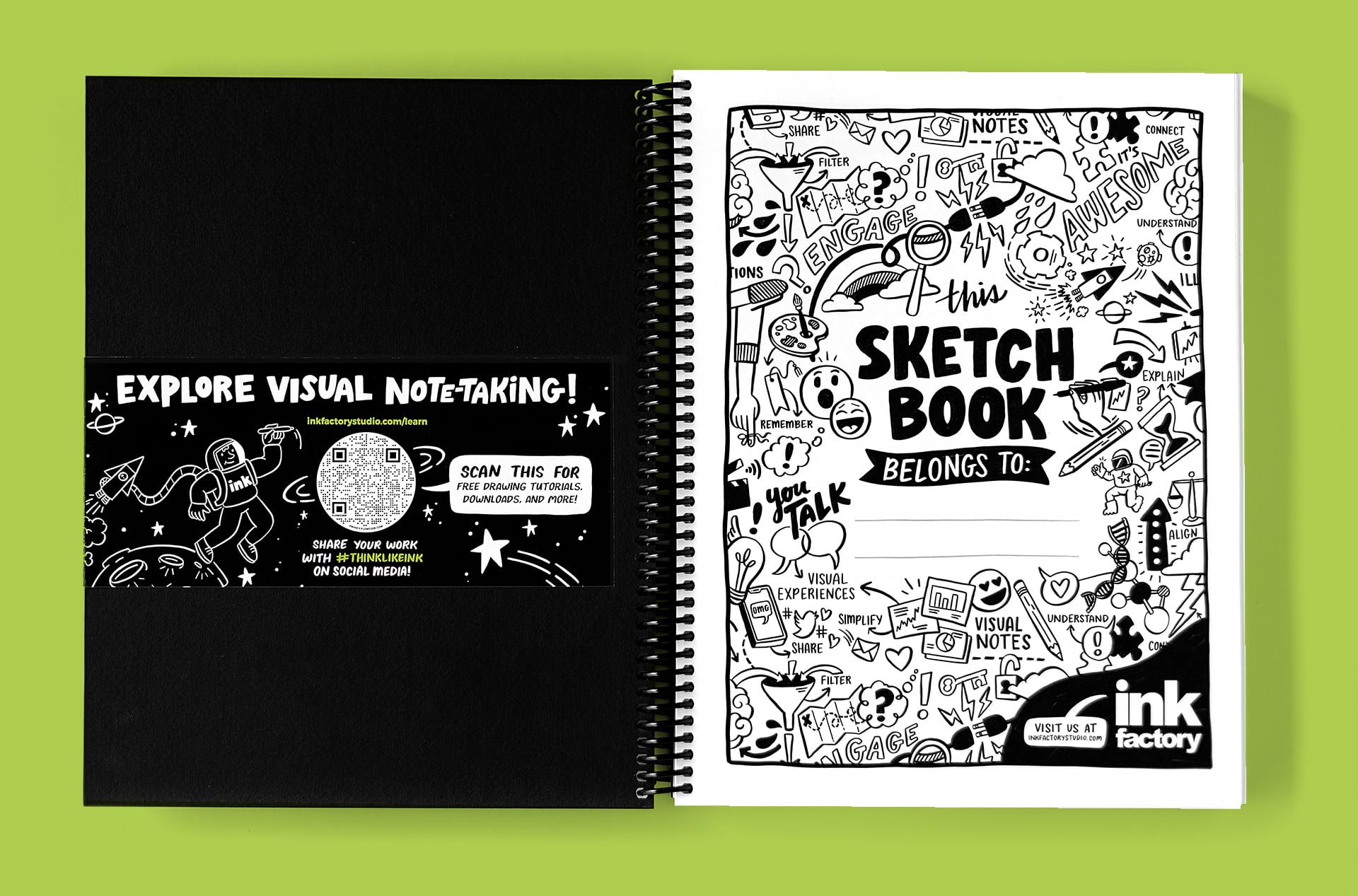 The Visual Thinking Sketchbook
After years of research and development, we launched the sale of our very first Visual Thinking Sketchbook. a large spiral-bound 100-page sketchbook that contains 10 bonus pages of visual thinking pro-tips explained by our new friend, Tittle! Purchase your very own copy here.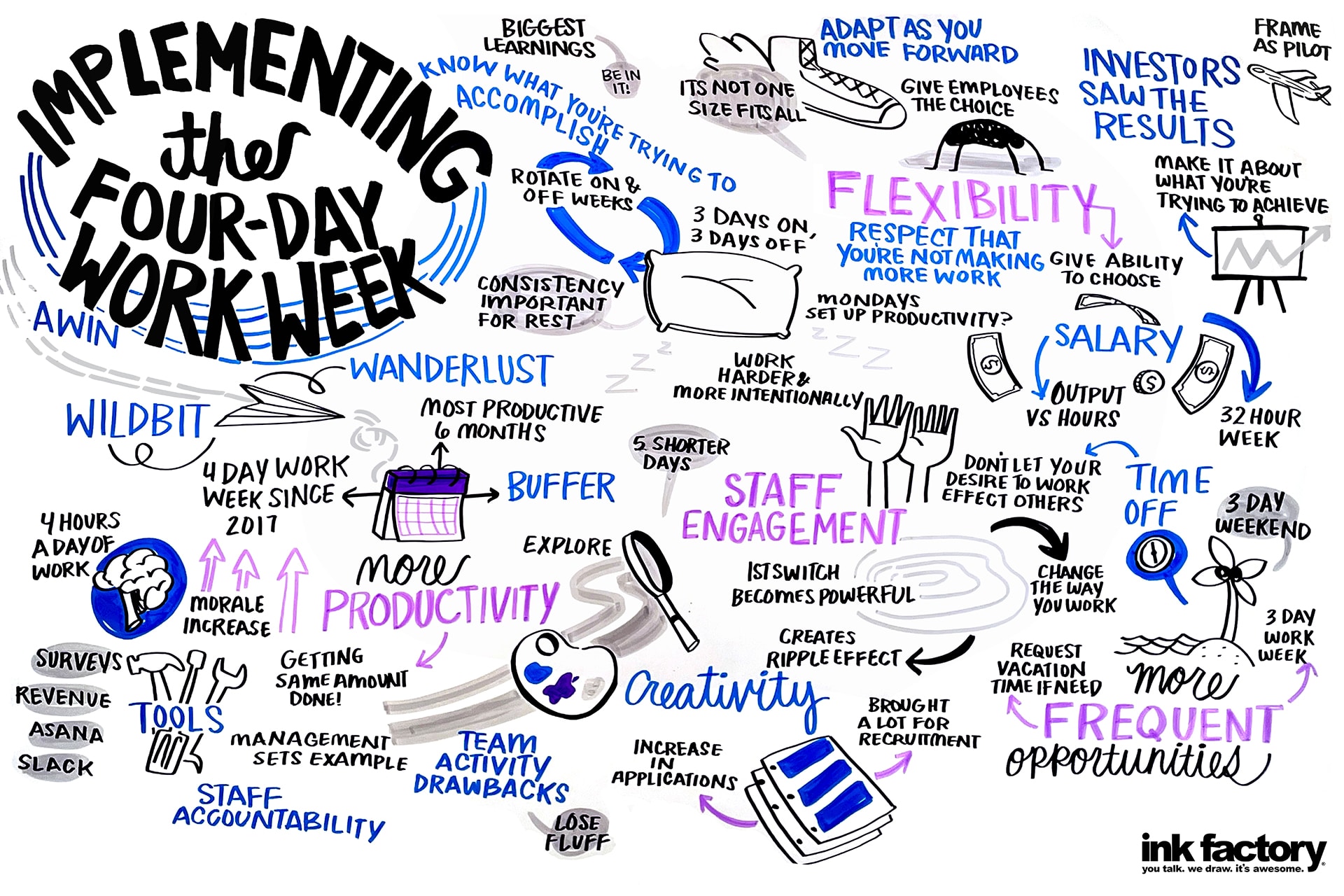 The 4-day work week
Prioritized, optimized, and streamlined. Our four-day work week is now activated! Our Director of Operations, Teresa, has worked tirelessly with every person at Ink Factory to bring this dream to life for our team. From surveys and data collection to testing and piloting with each team – it's now a reality! Find out more from our founders here.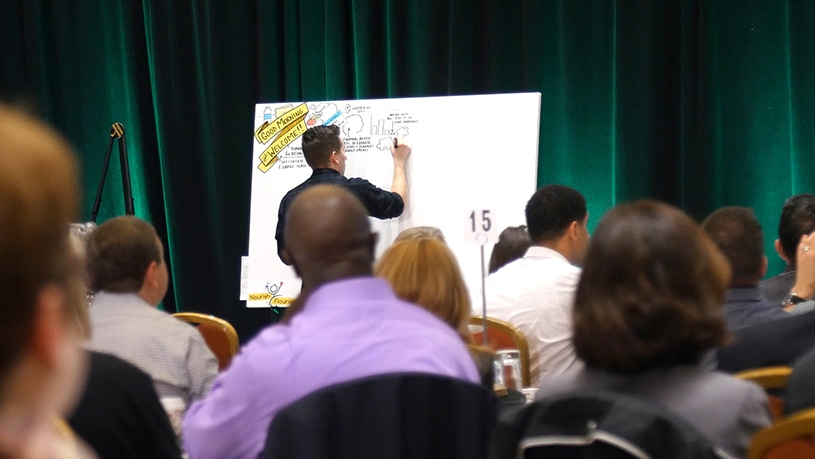 In-person meetings & events are back in action!
Which also means we're in full-swing with traveling for client events. We hopped on planes, trains, and automobiles to cities (and islands!) around the country this year.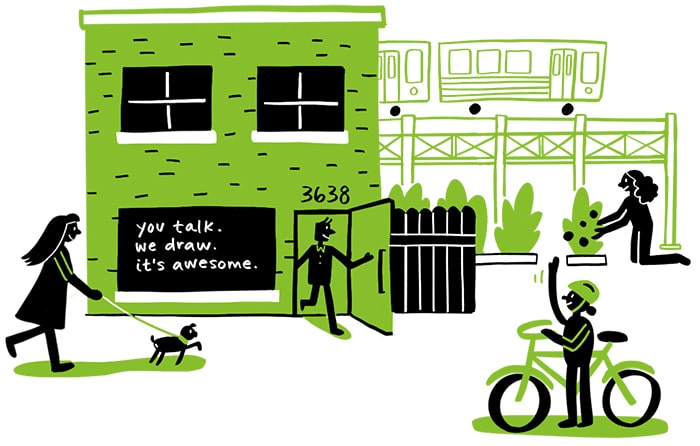 Our hard-working team!
We could not have made this year any more successful without our incredible team here at Ink Factory. This also includes our extended network who helped during the busy months (which ended up being EVERY month). We also had Donovan join the team! They're part of the Sales and Project Management team and have also contributed to the Marketing team. Donovan is also our resident DJ!
We're extremely grateful for the past year and cannot wait to find out what 2023 has in store for Ink Factory, our team, and (most importantly) our clients! Wishing you happiness, good health, and best wishes for the new year!
Don't miss out on our recurring series, Inside Ink.
Subscribe to the Ink Factory newsletter for our latest content delivered right to your inbox.