What Are The Best Markers For Graphic Recording?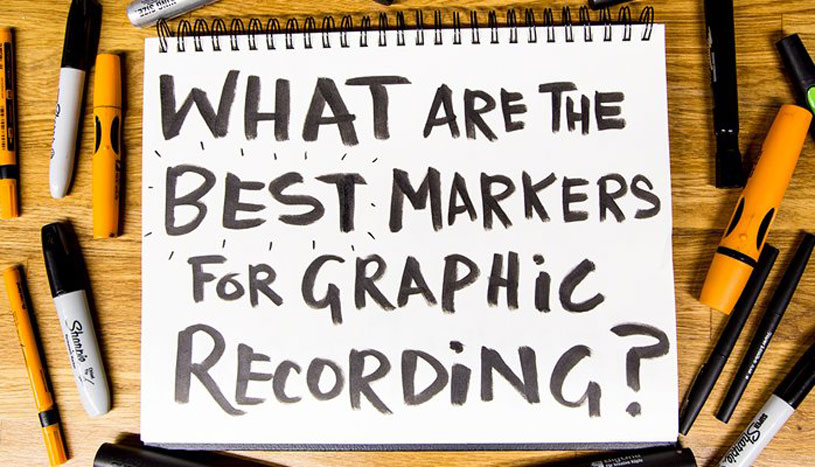 If you're looking to try your hand at real-time graphic recording (sometimes called visual notes or sketchnotes), you might want to consider picking up a few of our favorite tools. Some are perfect for large-scale drawing, and others are better served for drawing in a sketchbook. These are our tried and tested tools that never let us down!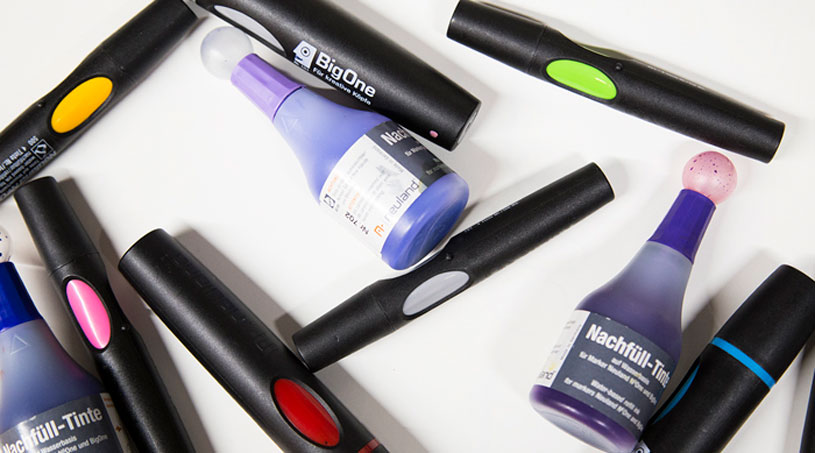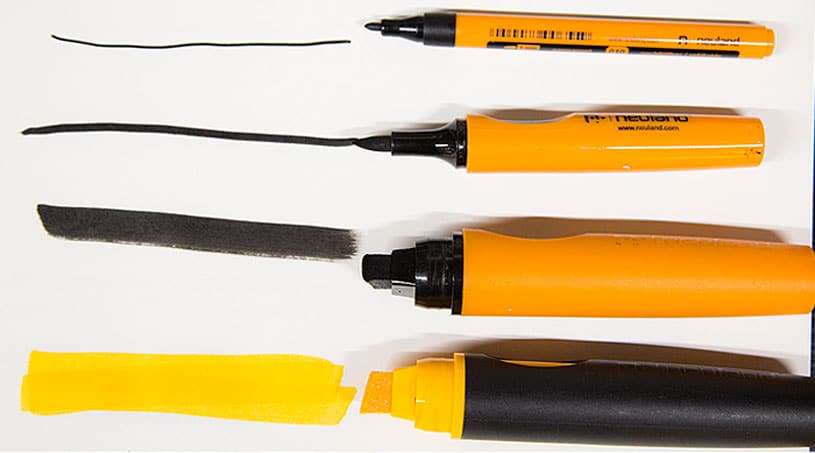 Neuland Markers
These markers are specifically made for graphic recording – their large flat tips allow us to cover large areas with ink quickly. When we use color, this is our marker of choice! We use their BigOne and No.One wedge nib markers in every color they offer. They also manufacture permanent markers in a variety of sizes and tips. We most often use the No.One Outliner in wedge nib, as well as the fineOne Outliner, round nib. The permanent ink from Neuland is blacker and more opaque than other markers we have used. But the best thing about Neuland Markers? They're refillable! Usually we have to refill our most used markers after every six graphic recordings.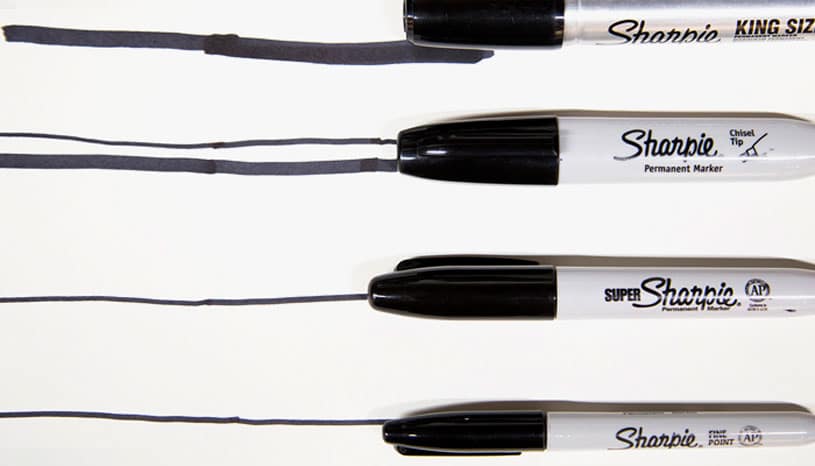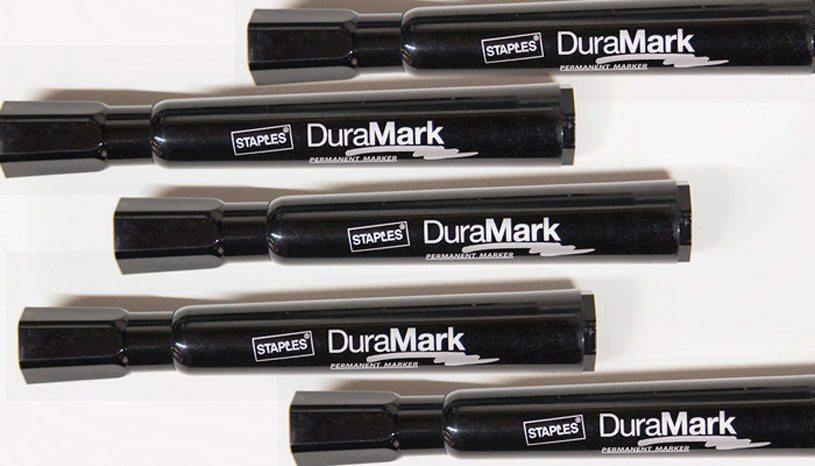 Permanent Sharpies
DuraMark by Staples
You probably have some of these sitting around in a drawer at home. We use any and all shapes of Sharpies – the standard bullet tip is great for outlining artwork and writing details. Sometimes we prefer to use the chisel tip version of the Super Sharpie, which gives you a variety of line widths in one marker.
The Sharpies we use most often are the Sharpie Fine Point, Super Sharpie, Super Sharpie Chisel Tip, and the King Size Sharpie.
Sometimes a chisel tip can be hard to control – pay close attention to which angle you're holding it in order to master the different line widths.
 These simple black permanent markers are made by Staples and have a chisel tip. The tip is softer than the Super Sharpie Chisel Tip, and holding it feels very different. When they are new, the tip is quite rigid, so we prefer to press the tips aggressively on paper until they become a little less firm.
We recommend having a small, medium, and large marker tip to help you organize your content visually. More important content should be drawn with the larger marker so it is bolder and bigger on the page. Supporting details will be smaller and less bold, so draw them with a smaller marker.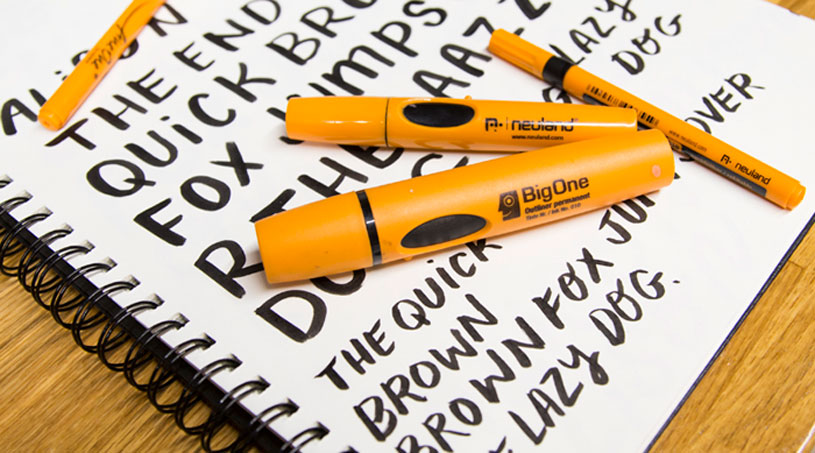 No matter what marker you choose to work with, we always recommend having as many black markers on hand as possible. There's nothing worse than drawing in front of a client with a dried up marker. Have you experimented with these markers? We've noticed that our handwriting can change slightly depending on which style of tip we use, so pick a marker that fits your handwriting style best. It's important that you're comfortable with your markers – try out some of our suggestions and curate your own toolbox. And if you're a seasoned graphic recorder, let us know which markers are your favorites!
*We were not paid to promote any of the brands mentioned in this post! These are the tools we love, rely on, and use on a daily basis.