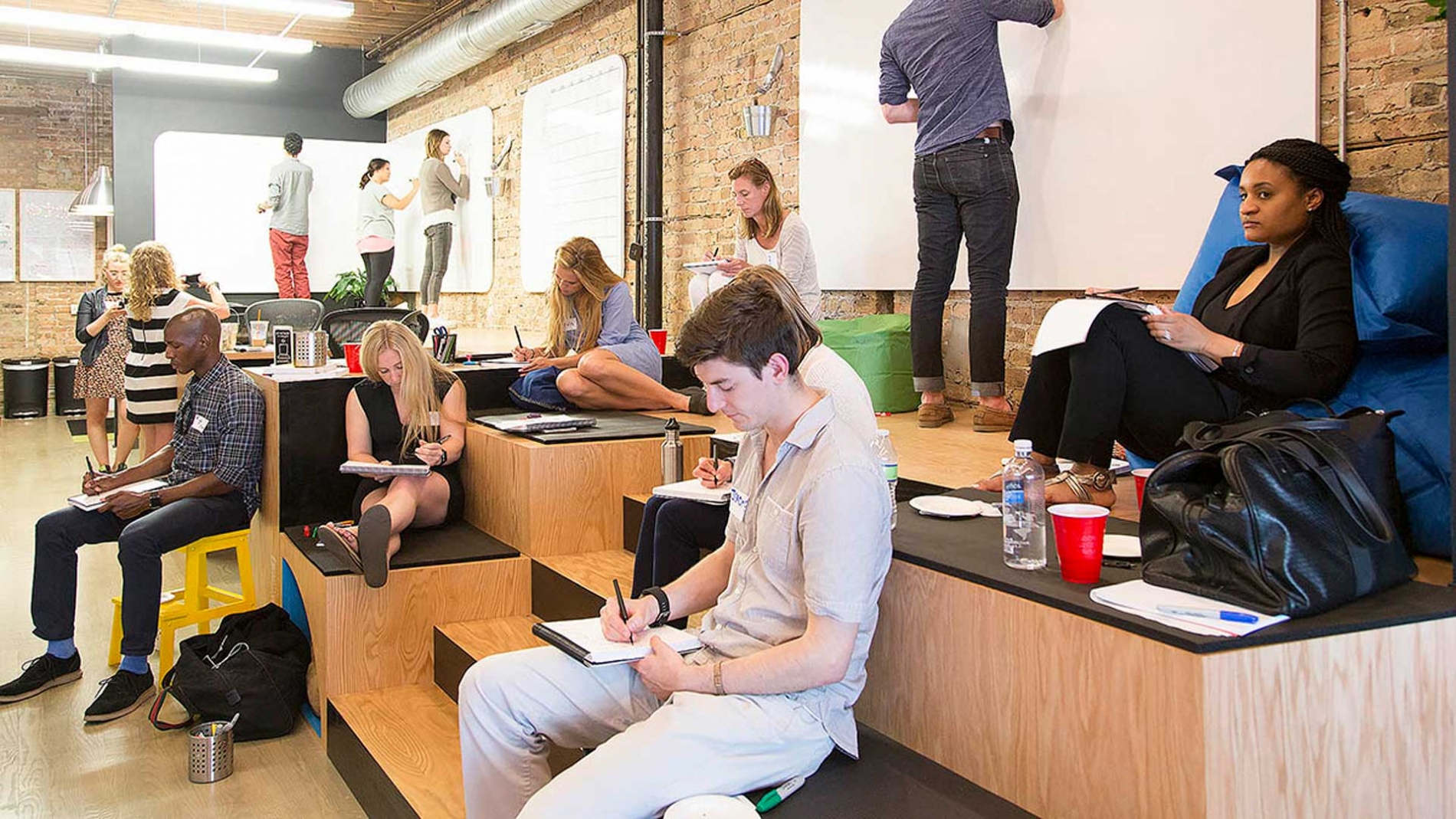 Ink Factory hosts a workshop for the Chicago Ideas co-op
We had the honor of hosting an interactive workshop at Ink Factory with some of Chicago's most creative entrepreneurs. The co-op members had a hands-on experience into the world of Ink Factory and Graphic Recording (aka visual note-taking) including the history of the visual language, tips & tricks of the trade, typographic lessons, and real-time Graphic Recording.
The Co-op is a group of highly motivated, community-driven individuals breaking down silos and sparking connections across Chicago. Aligned with Chicago Ideas's mission of nurturing great ideas and bolstering actionable initiatives, the Co-op is our distinctive community, our collection of great ambitions, profound ideas and stellar relationships.