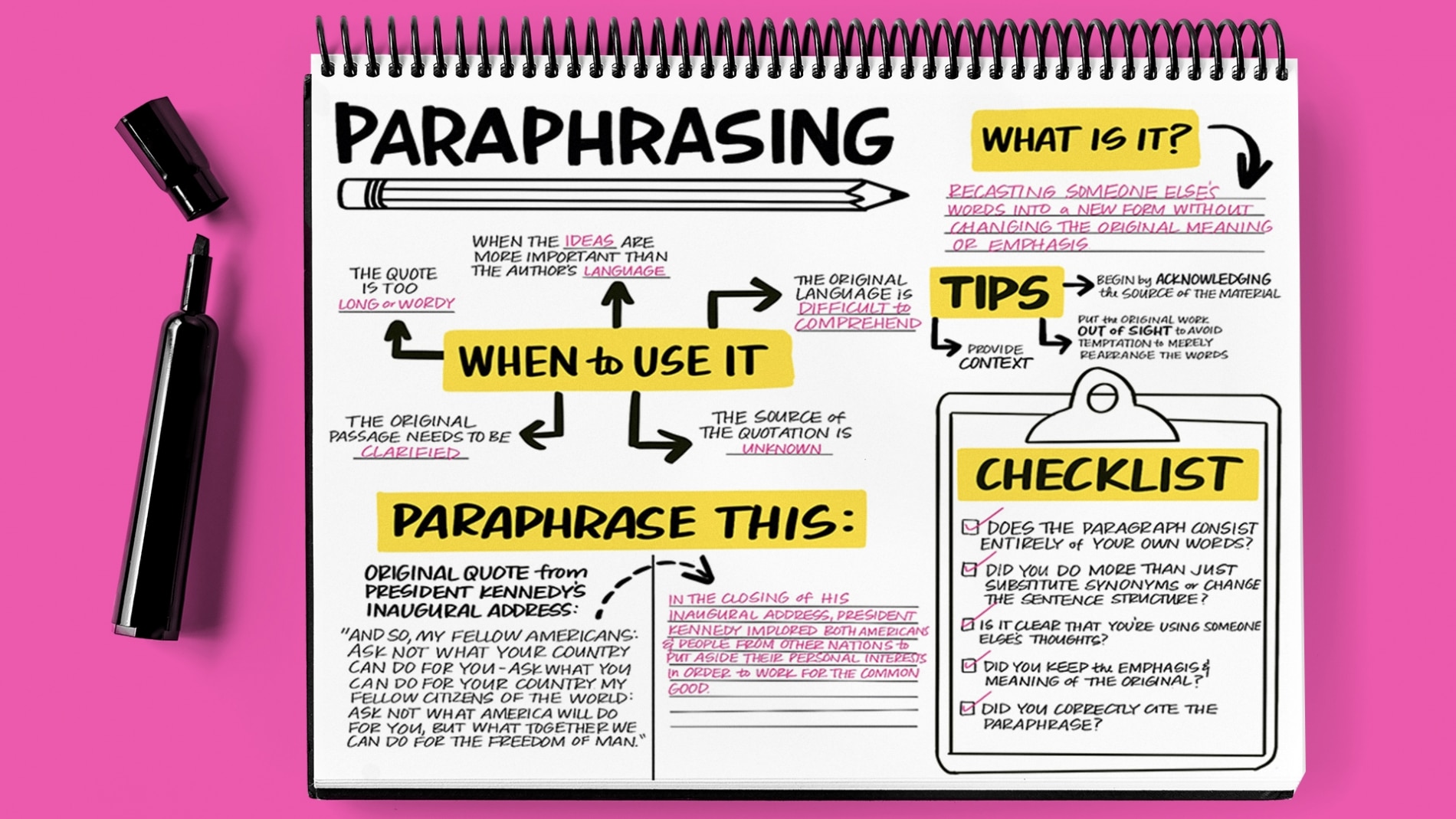 Creating Worksheets for Students Who are Visual Thinkers
Tailoring educational content to multiple learning styles is a major challenge that educators face today. At Ink Factory, we're a team of artists who are passionate about helping out our fellow visual learners (and visual teachers!). A long block of text is a blank canvas waiting to be transformed into easy-to-digest visual information. Follow our tips (even if you think you can't draw!) and you'll be on your way to creating worksheets for visual thinkers that are engaging and more effective than plain text-based worksheets.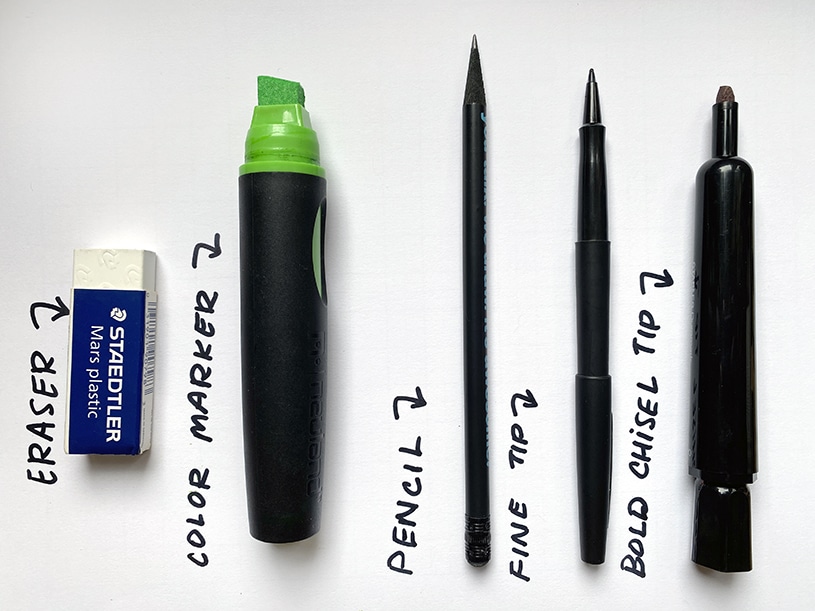 Easy to use tools
Ink Factory artists are typically sent on the road with boxes full of more than ten types of tools. Fortunately, you won't need nearly that amount in order to spice up your educational work pages. We recommend having three types of markers at the ready: 1 black chisel marker for your main points, 1 fine marker for supporting points, and 1 color marker to help organize your page. A pencil and eraser can also be helpful if you want to sketch in a rough draft before you draw on the page with a marker.
Tip for getting started: Turning your page "landscape" orientation can reframe the way you approach your page. While there isn't technically any more space than working "portrait," you have more room to work left to right across the page.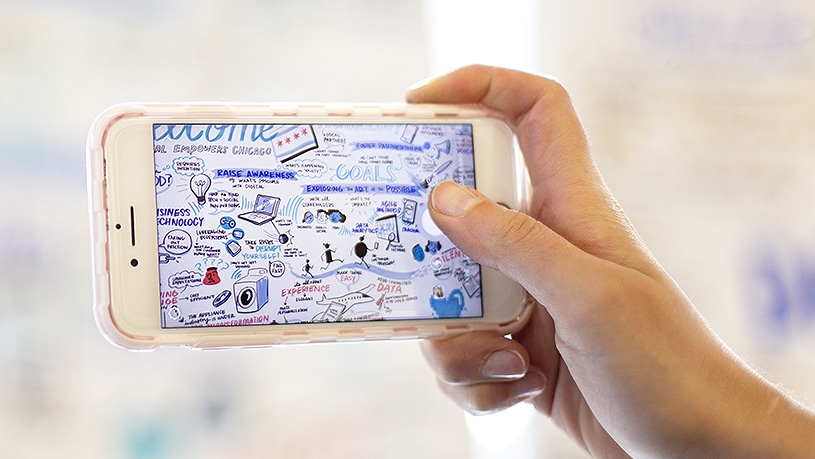 Work on a standard 8.5×11 sheet of paper. When you scan and upload your masterpiece (or copy it with a photocopier), the size will be easy for your students to print off at home. Transfer the artwork to your computer by downloading a scanning app on your phone. You can also use a copier to upload the piece as a downloadable sheet for your students.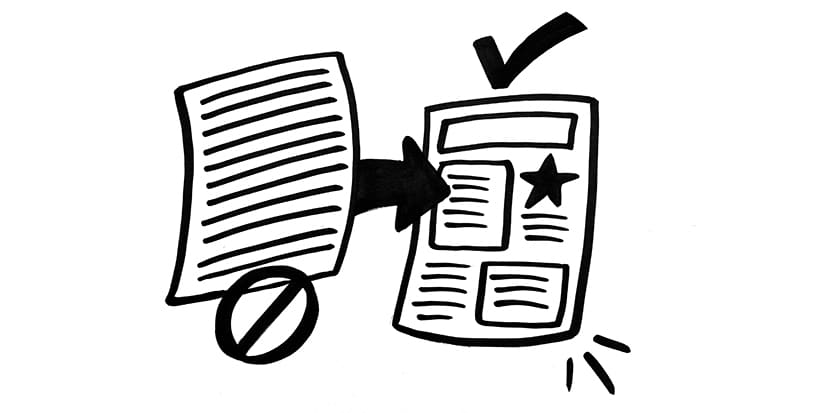 creating Worksheets Tip #1:
Create Visual Breaks
Information found in long blocks of text can get easily lost for visual learners. Use drawings to break up blocks of text and encourage students to recap what they learned. This will make the information easier to digest for your students.
We collaborated with the Texas A&M University Writing Center to create an example. Let's transform this worksheet!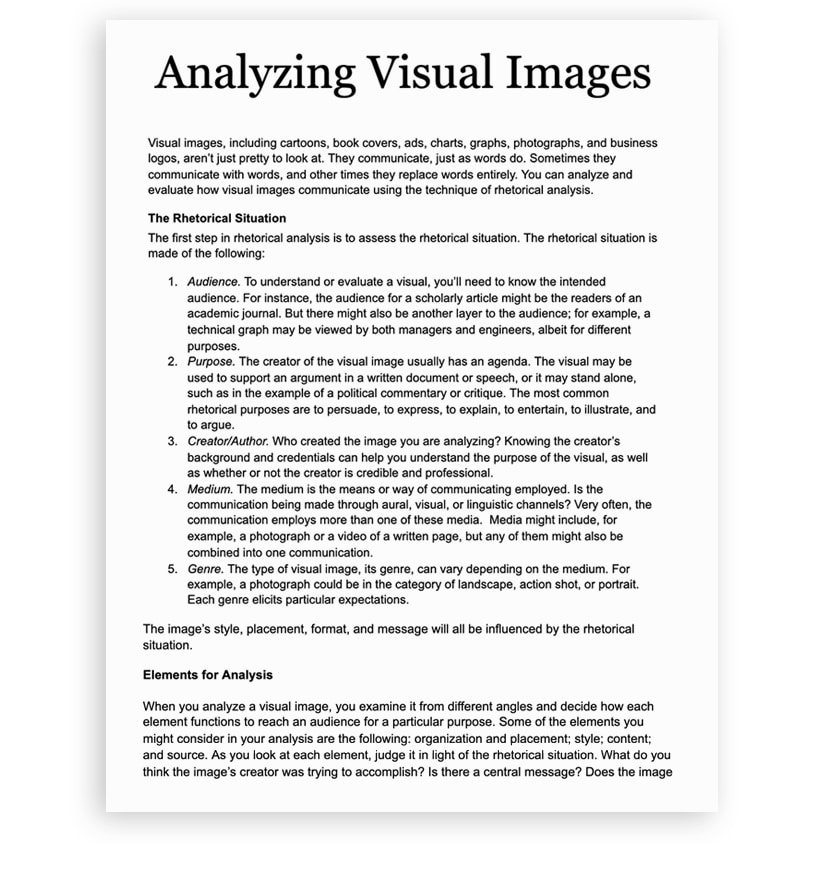 Click here to view the original worksheet in full.
Start by copying the text of your learning sheet into a Word document. Pick out the places in the text where you would like to insert a visual break–generally, between paragraphs is a good way to go. Use the "return" button on your keyboard to create a space big enough to draw on once your page is printed. Print your page, grab your drawing tools, and get to work on those visual breaks!

For example, if your worksheet has three important takeaways, you can draw a star, arrow, or key (as in "key concept") by each one to give your student a visual cue.
If you're introducing a new idea, you could draw a lightbulb, or if you're asking them to ruminate on a question, you could draw a question mark in a thought bubble.
Here's how we transformed the University Writing Center's worksheet (the pink text represents what the student would fill in):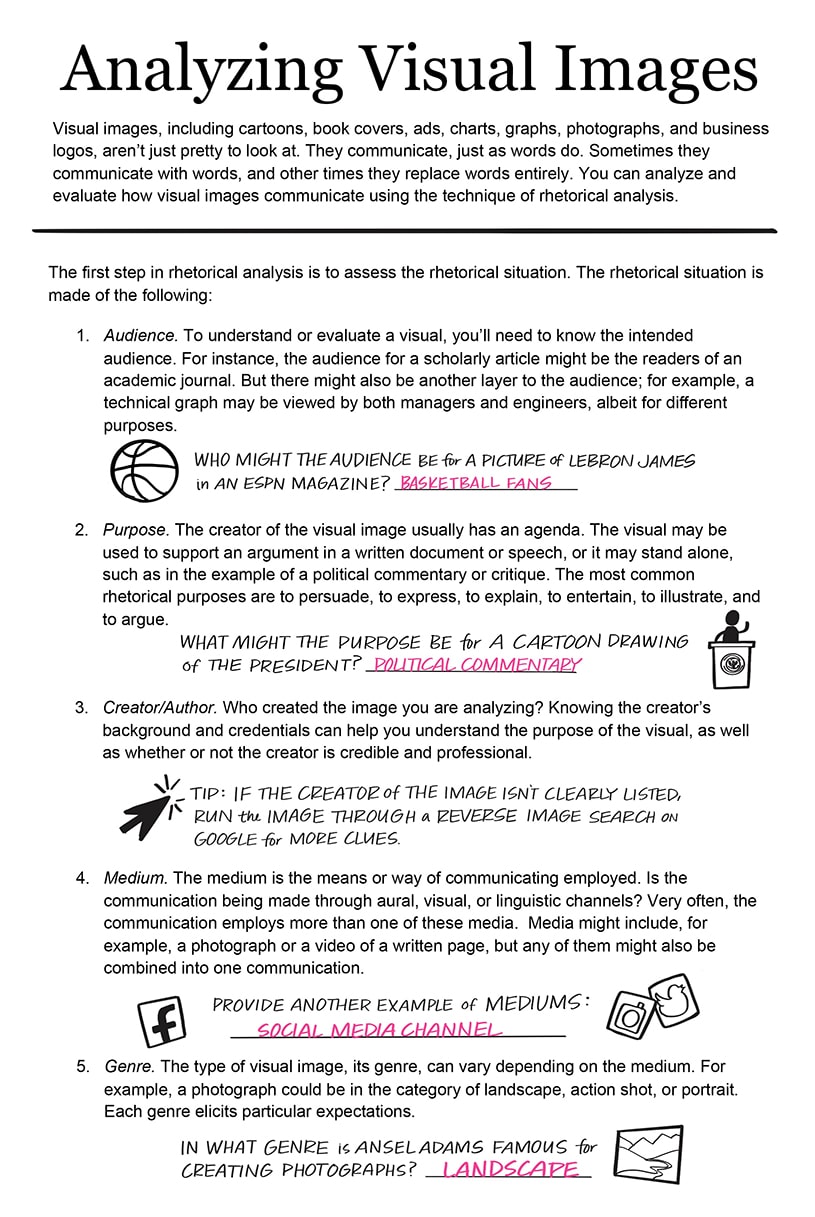 See how each key concept has at least one visual that pairs with it? Here's page two of how we visualize the worksheet, this time with bold section headers: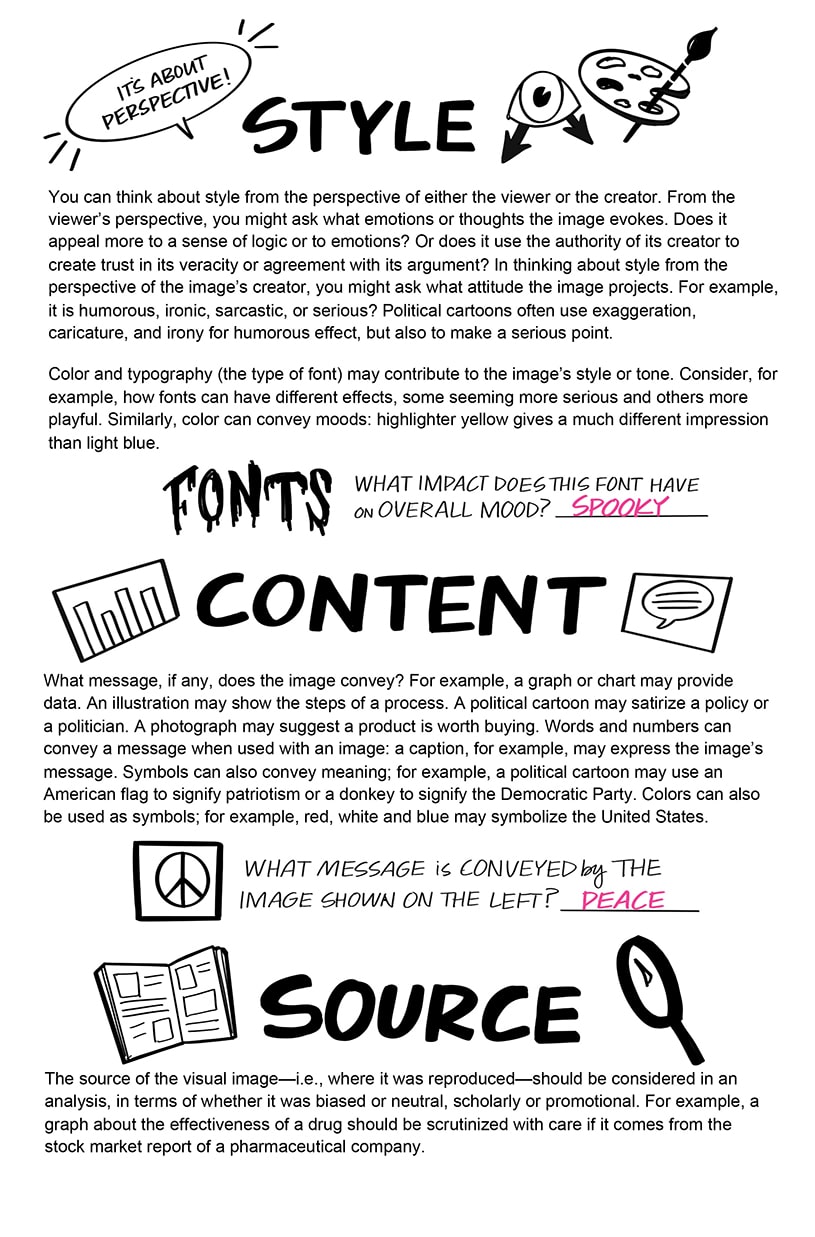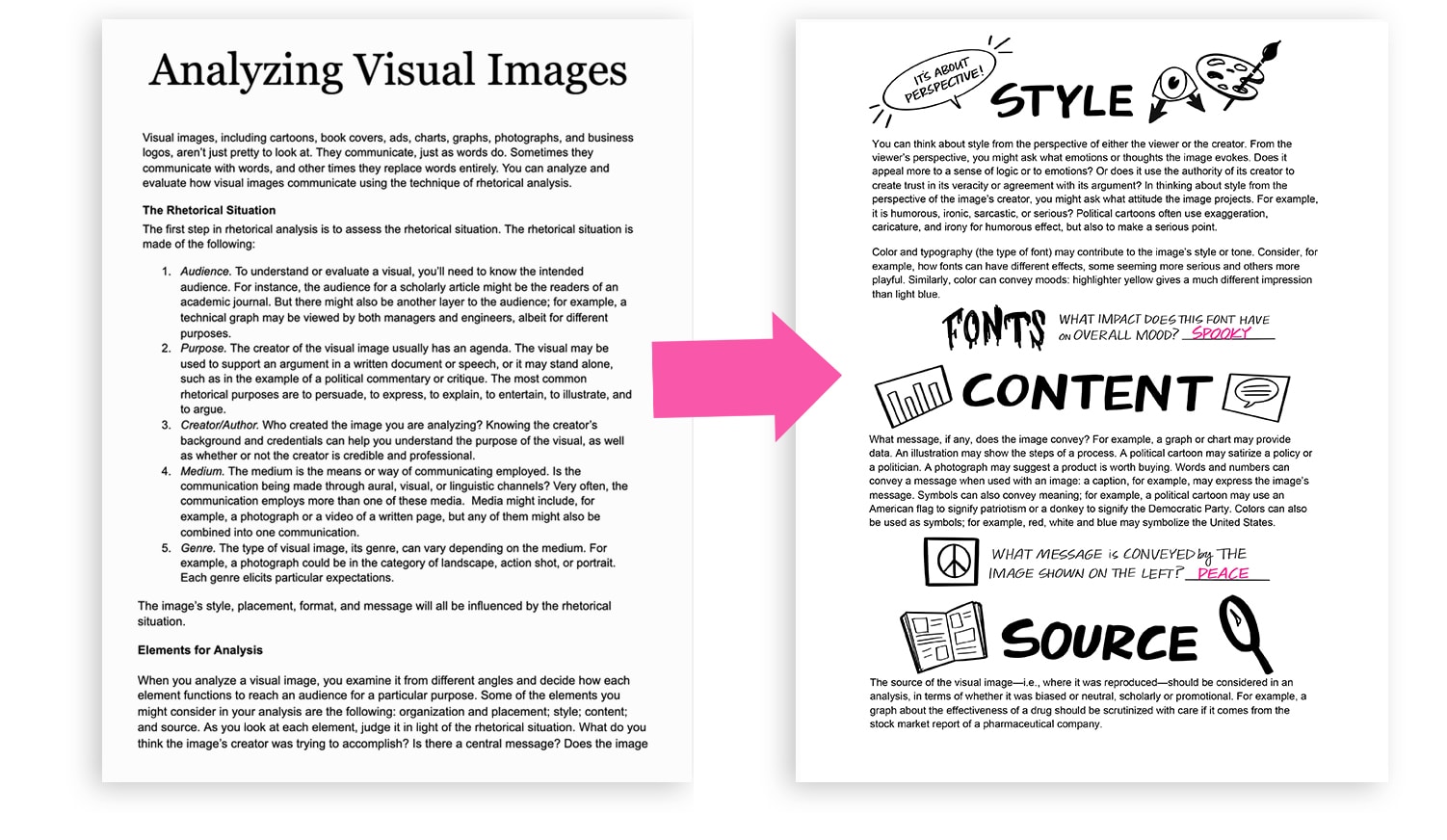 Looks more engaging, right? We think your students will agree!
creating Worksheets Tip #2:
Create a post-lesson visual review page
In addition to creating visual breaks within the page, you can engage students by creating a post-lesson visual review page. All you need is a sheet of paper, a phone or scanner, and your drawing tools!

Start by making note of the pieces of information you think are important within the original piece. Sort that information into categories. In the example below, our categories are, "What Is It?", "When To Use It", "Tips", "Checklist", and a final section for the exercise. Label those sections with a bold marker. Use a highlighter or another light color behind the bold letters to make them stand out even more.
Tip when creating worksheets: If you find yourself struggling with spacing, use a pencil to lightly section off parts of your page for your information categories. Once you have your section titles, fill in the rest of the information along with spaces where the students can write their answers. Once that's completed, scan your page using a scanner or an app on your phone and send it out to students!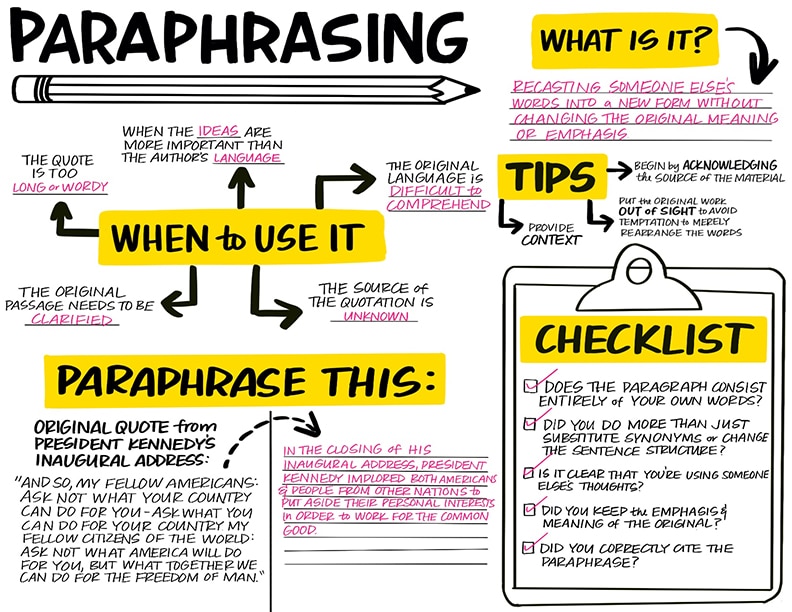 In our example above, the pink writing represents a student's answers.
Tailoring educational content to multiple learning styles is challenging, but there are some quick ways to get creative and help your visual learners. Creating worksheets with visual breaks within blocks of text as well as creating visual post-lesson recaps can transform the learning experience for students. Follow our tips above and you'll be on your way to making engaging, visual worksheets for students. And, if you make a visual worksheet following these tips, share it and tag us on Instagram with the hashtag #ThinkLikeInk!
Looking to teach your students how to improve their visual learning skills? Check out our visual thinking workshops to learn more!
Learn to draw like Ink Factory!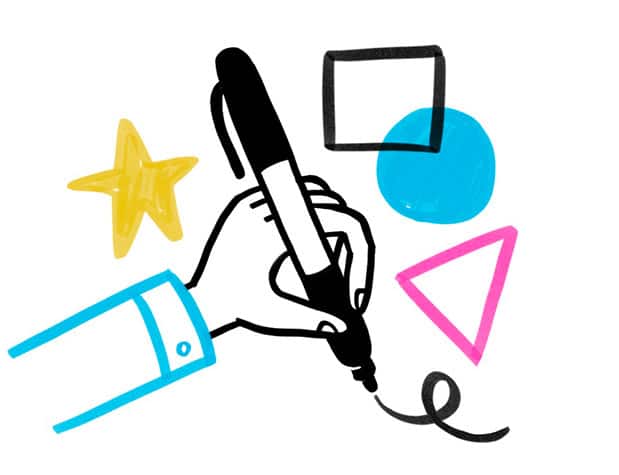 Drawing for Visual Notes
For many of us, drawing can be intimidating! But drawing is also the magic behind visual notes – visuals better engage our brains and help us remember more information. Learning how to draw basic visuals can take your notes from boring to clarifying, engaging, and memorable.