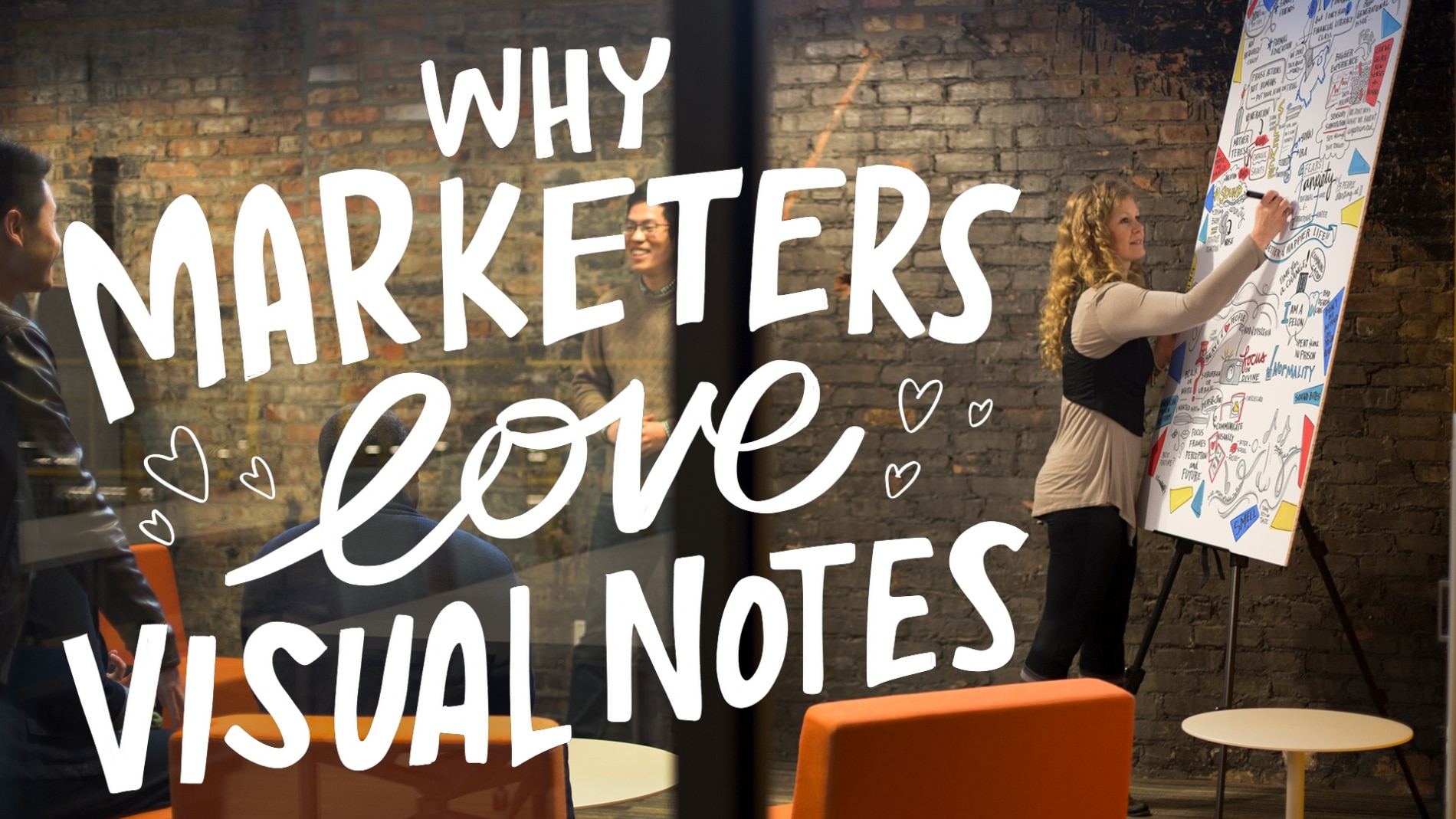 Creative Marketing Ideas: Why Marketers Love To Use Visual Note-Taking
Marketers know that one of the most important parts of their job is keeping audiences engaged and informed about their brand. Visual note-taking, also called graphic recording, can play an important role in connecting customers with the mission of your brand. And, they can act as a powerful learning tool for the creative process–to make sure you're creating content that is creative and authentic. Here are three reasons why graphic recording is a powerful tool to help you generate the most creative marketing ideas possible.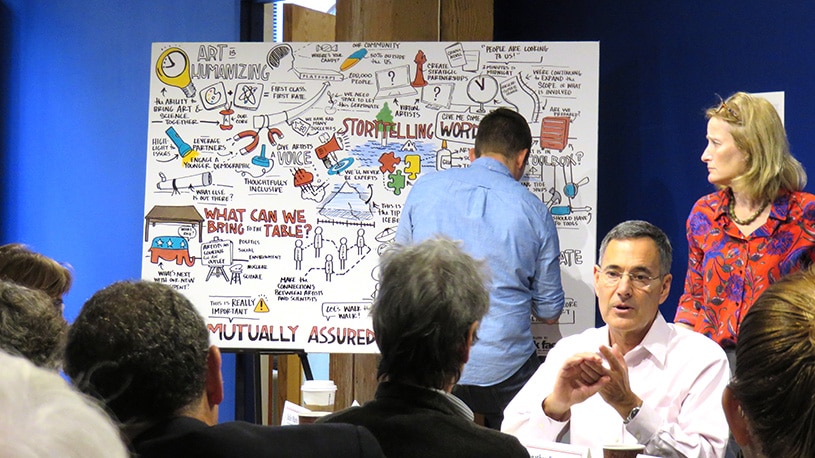 Visual brainstorms lead to more creative marketing ideas
Oftentimes, our artists are included in market research sessions, brainstorming sessions, and consumer counseling sessions. We listen, synthesize, and organize the conversations so that the content makes sense visually and everyone's voice is represented.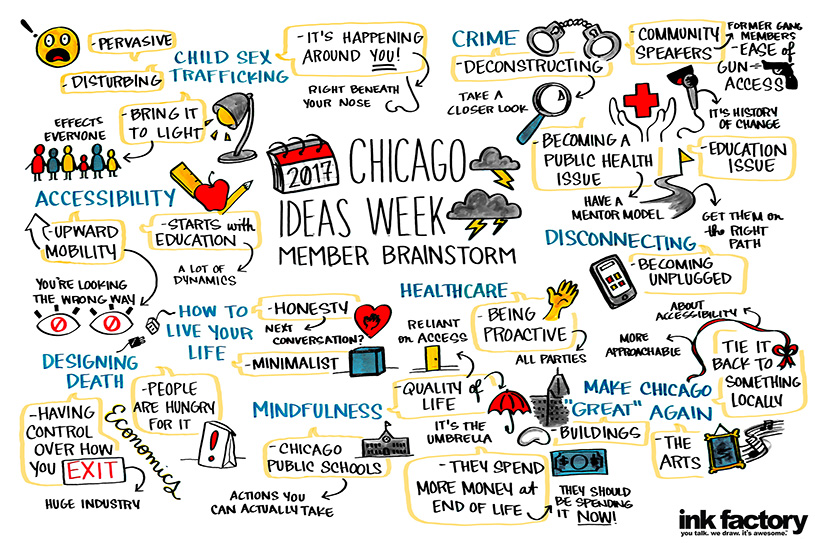 Graphic recording is a more effective way to grab key ideas than a survey or interview that may be captured in an impersonal way. Having an artist present not only ensures your team can focus on the discussion, but they also create real-time visuals that connect ideas and propel the conversation into a data-rich sounding board.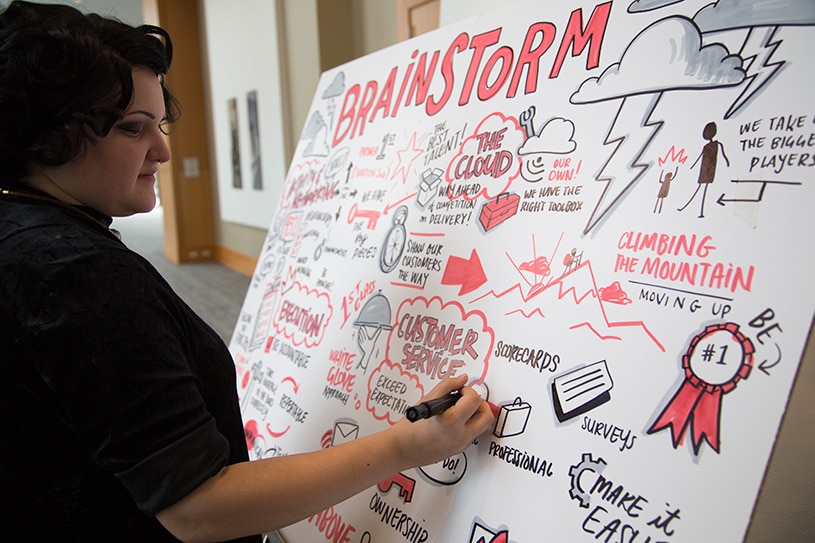 Marketers know that visuals connect to the emotional core in our brains. When we see our ideas represented visually, we're more inspired and excited about our ideas.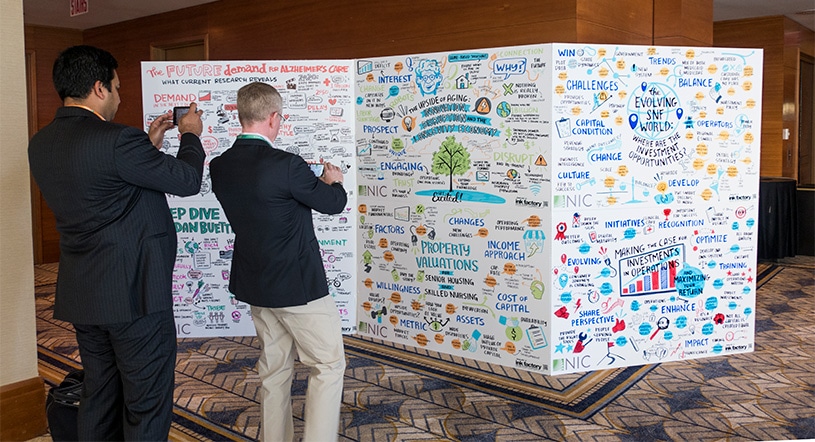 Visuals are the best way to retain and recall information–for both audiences and marketers
How did you document the content from your last brainstorming or consumer council session? Did you capture everything in a useful way? Did you see concepts or insights emerge in real-time? A flip chart or bulleted list is always a great way to capture single thoughts, but graphic recording can elevate the conversation by:
Sparking innovation through stimulating imagery

Build on concepts in an intuitive way

Helping everyone can retain and recall information with an organized visual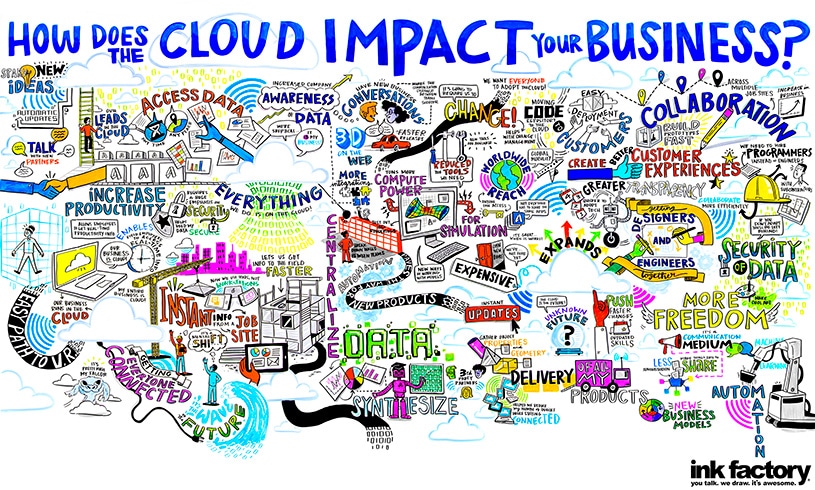 That's because, by nature, most of us are visual learners. In fact, over 65% of the human population learns better through visuals. Not only that, but your brain processes visuals 60,000 times faster than text alone.
So when you're wrapping up your marketing roundtable or pitch session, graphic recording guarantees a more robust, meaningful, and insightful output. This means your team gets a more memorable and useful experience than boring flip charts and whiteboards! And if your client is in the room, your pitch will be the most memorable and impactful takeaway.
Real-time drawing helps promote collaboration
Everyone has ideas – from the CEO to the junior creative team. Your ideas are always customer-centric. After all, that is who is buying your product or service. Some ideas are great, some are not. But all ideas are relevant during the creative process. 
Graphic recording in real-time promotes group genius and collaboration. Everyone has a voice, and with graphic recording, their voice can be heard and seen. Building on good and "bad" ideas is part of the real-time process of graphic recording. And since most marketing is visual, graphic recording seamlessly integrates into how marketers manage their meetings and campaigns.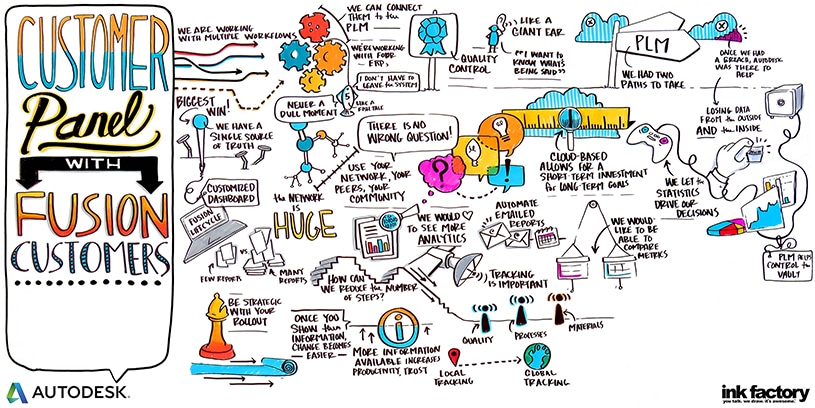 Graphic recording is particularly useful in customer feedback sessions, consumer panels, or research groups. Artists can not only easily capture feedback from customers, they can put it in an emotional context. And graphic recording visually connects customer ideas that might be related, which helps marketers find emerging patterns or trends.
Are you a marketer looking to generate more creative marketing ideas with the help of graphic recording? Get in touch with one of our project managers today. There are so many ways visuals can help you achieve your goals.