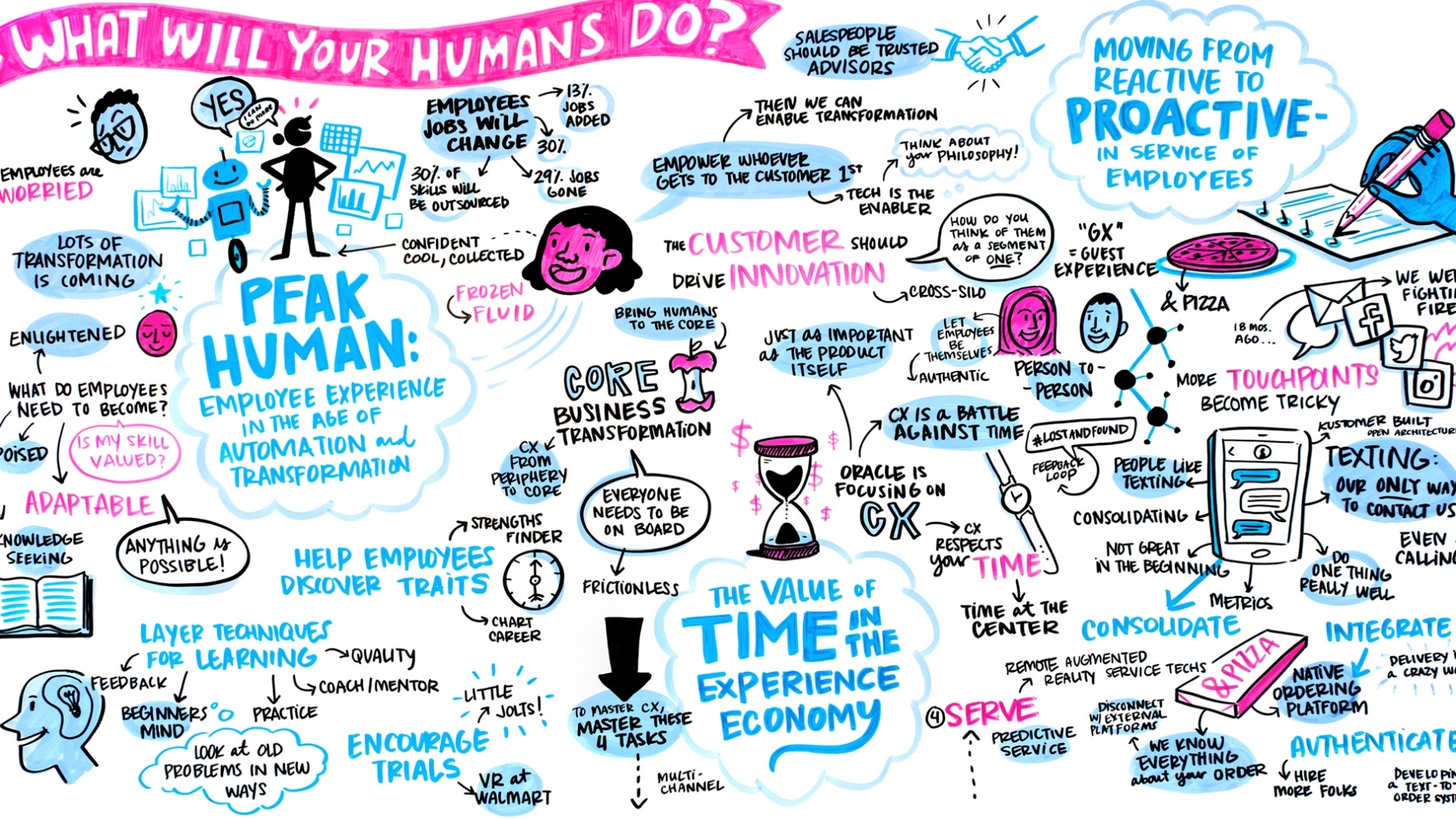 What We Learned about Customer Experience at Forrester's CX2019
Forrester Research has incorporated our visual notes into many of their events around the country. With every Forrester forum, we are awed by their forward-thinking insights and data presentations. They're constantly helping organizations keep up with new technology and customer experience expectations in a rapidly changing world.
During the CX 2019 Forum in New York City, we drew visual notes for all of the keynote speeches all about the future of customer experience. If your organization is customer-facing, you'll want to know about what customers will soon be expecting, how to get ahead, and CX trends.

People want a values-based customer experience
Customers are always looking for value, but these types of values are the moral variety! According to Forrester, 71% of consumers know what they stand for, and 55% want to buy from companies that reflect their values. And that's across the whole political spectrum, from liberal to conservative.
In order to stand out from competitors, meaning must be central to your company. Your values should be integrated into both the employee and customer experience. The strongest way to express your values is through action, not just words. If you want to take a bold stance on values, build your entire customer experience with those values in mind. That means genuine interactions, embedded empathy, and creative ways for employees to bring your values to life.

Artificial Intelligence will mean big changes to your employee's lives
Artificial intelligence is already here, and every day it's becoming more integrated into our lives. AI will change how employees do their jobs. But people are fearful of this coming automation! Employers must help employees succeed in this new environment by:
Allowing employees to focus on the quality of their work
Empowering employees to learn new skills
Helping employees find their core strengths
Giving employees continuous feedback
The future of work will require employees to become more confident and adaptable to a changing landscape. This will be possible through AI tools that eliminate mindless tasks and allow employees to do their jobs better. When AI empowers your employees, they can focus on better serving the customer.

Customers want data transparency
If you're a CX professional, you've likely already heard of human-centered design. But what about human-centered data design? To continue providing customers with excellent personalized experiences, collecting their data is necessary. Rather than skating by the issue of data privacy and who's collecting what, where, and when, customers will appreciate a right to choose how they represent themselves. Good privacy design positions data collection in human-terms (not legal-ese) and tells people what isn't being collected as much as what is. Those mile-long terms of service aren't going to fly anymore.

Customer service drives loyalty
Sometimes thinking about what our customers really want can be a head-scratching exercise. There are so many things to consider: meaningful messaging, an appealing brand, and of course, an amazing product. But Forrester's data shows that great customer service is the number one factor driving customer loyalty. People will stay faithful to your brand and buy more if you can create a seamless and human-centered customer service experience. This means providing a quick resolution to issues, the option to speak to a person if they choose (and a bot if they don't). Most importantly, it means clear, consistent communication in every experience across all your channels.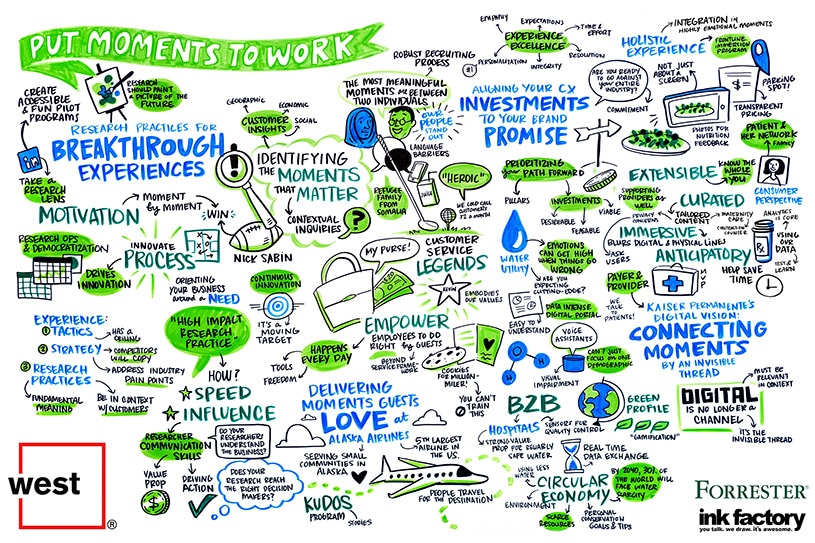 Interested in having a visual note-taker summarize the key takeaways from your next conference or event? Get in touch and we'll work with you to create a visual experience that makes an impact.