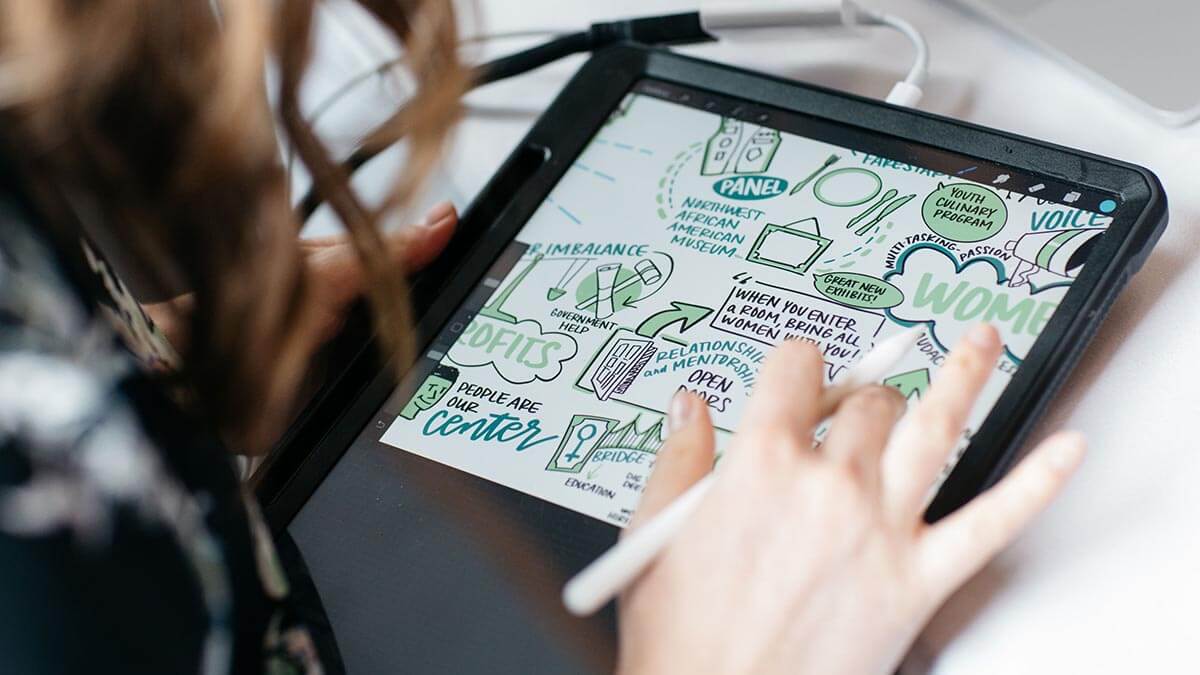 Why Digital Graphic Recording Is Perfect For Your Next Conference
Our clients stay ahead of the curve with virtual meeting notes. Digital graphic recording is one of the fastest-growing tools for meetings and events. Companies like Adobe, NBC Universal, Leo Burnett, and Ford trust Ink Factory to keep people engaged during events like strategy sessions, presentations, and keynote speeches whether in person or from afar.
Ink Factory can work with any client to keep them connected with their audiences–whether at HQ or from opposite sides of the world. Our real-time digital graphic recording tools are becoming an increasingly popular method to connect people to content anywhere and anytime.
Here are four reasons why digital graphic recording is one of the fastest-growing game-changers for meetings and events.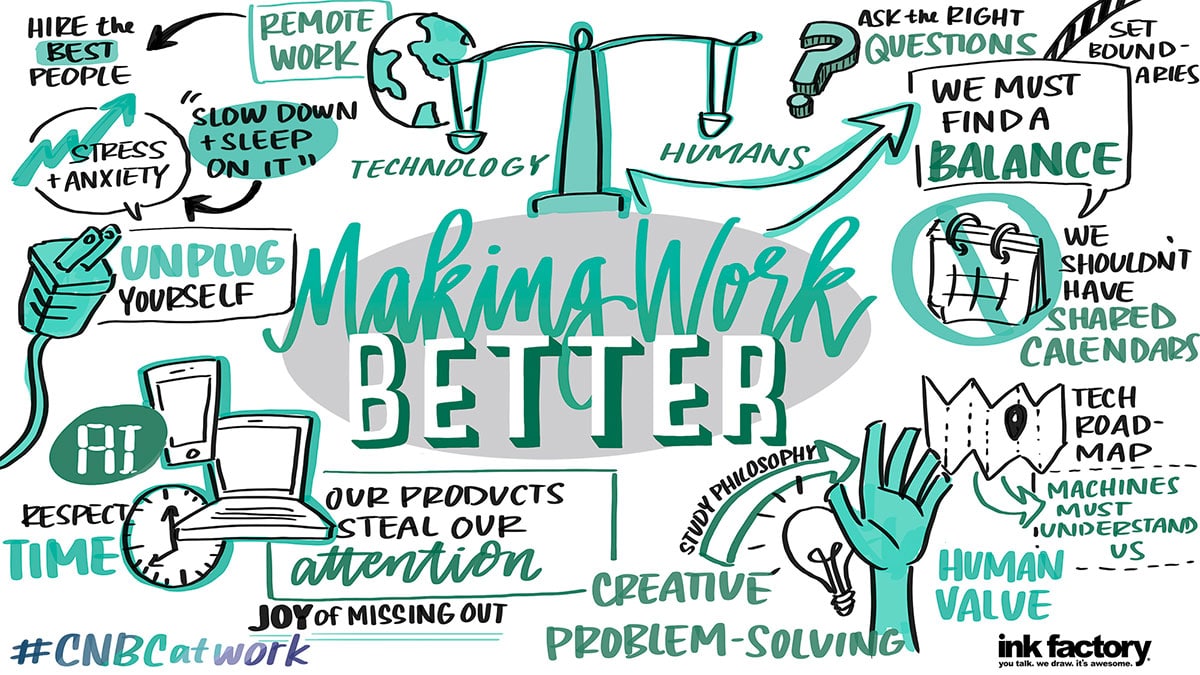 Final digital visual note from NBC Universal's @Work Conference in New York City
Digital Graphic Recording is more flexible than traditional visual notes
From your personal smartphone to the jumbo screen at a conference, digital graphic recording reaches your audience in real-time and on any device. With the latest tools and software, we use digital graphic recording to bring your ideas and conversations to life. Don't miss a beat with our instant turnaround of the final visuals to use on your social media streams, post-meeting communication, and event app platforms.
Winter travel delays, tight travel budgets, and even flu season have increased the need for working and connecting remotely. With the vast array of virtual meeting tools, like Intrado's webinar software, we can bring webinars and video conferencing to life with our virtual graphic recording of the content – especially when unexpected hurdles arise.
According to Pete Kidd, Intrado's Content Marketing Manager, "live virtual events also provide a secure environment where you can successfully bring your audience together, without risking health and safety. During a crisis, the well-being of employees, clients, and prospects is the main priority. Giving your audience the ability to attend an event online removes any on-site risks."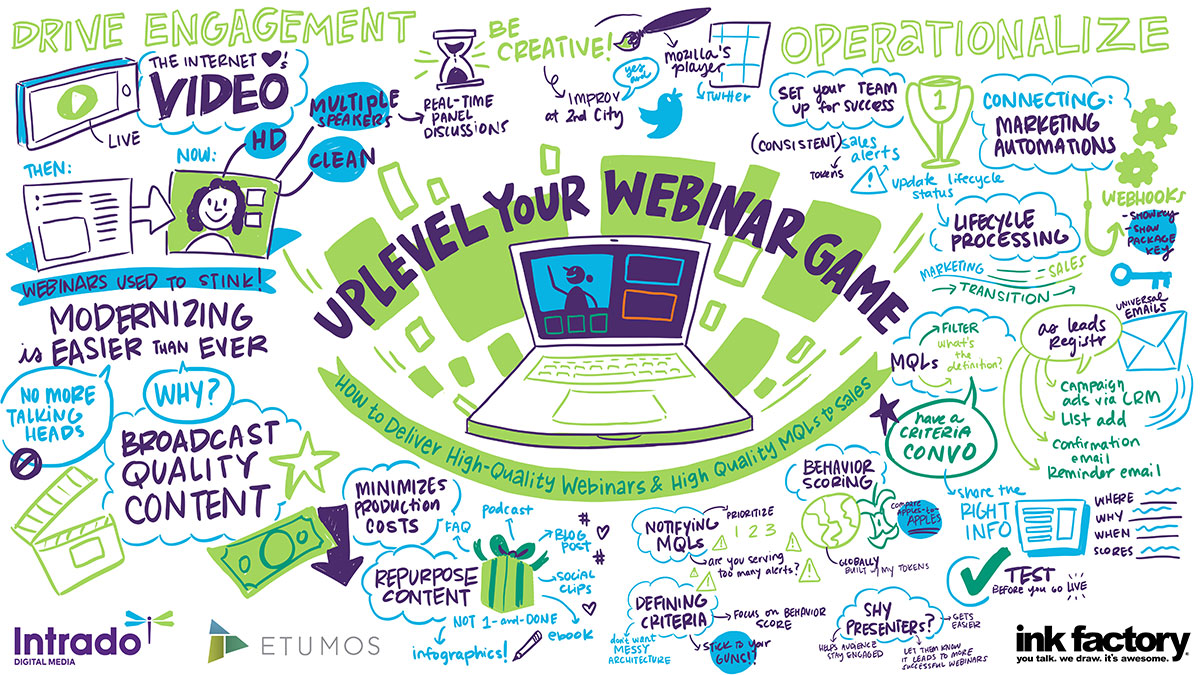 Virtual Visual Note from Intrado's Uplevel Your Webinar Game
From public conferences to private strategy sessions, our virtual visual notes can be streamed to anyone you choose. If it's a one on one dialogue, a panel discussion, or a webinar, using secure links and password-protected access can control who is connected and help you for future events by tracking engagement with data analytics from the session.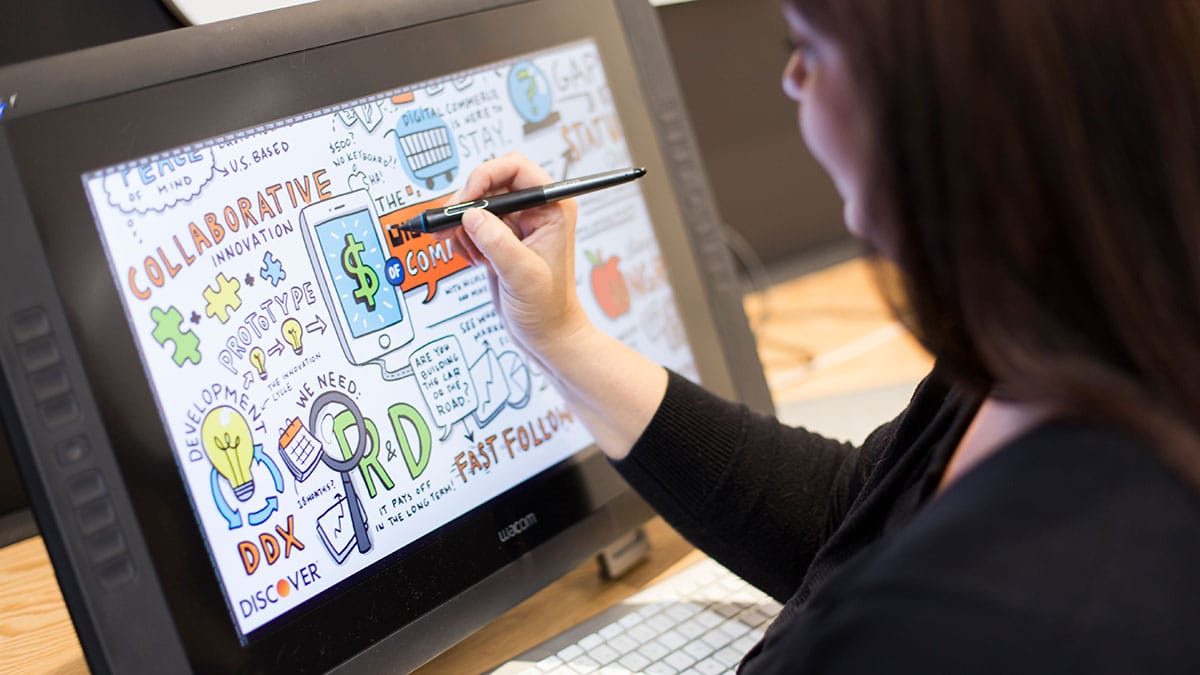 Digital Graphic Recording puts your branding front and center
Your brand is top of mind as our artists will custom-curate the entire digital canvas to match you or your client's branding. Using the exact PMS colors, logos, and layouts that match the company's personality will guarantee more evergreen output from your digital graphic recording session.
"Ink Factory's fantastic visual notes provided our webinar attendees with added value, highlighting important best practices they could start using immediately in their marketing campaigns."
Pete Kidd – Content Marketing Manager, Intrado Digital Media
Different timezones aren't an issue
Do you have a meeting in Sydney, Australia and an audience that spans many timezones? That's not an issue with digital graphic recording – they give you the flexibility of reaching your audience where and when they are available. Our digital visual notes can also be recorded and played alongside the audio and video capture of the session, which allows audiences to view the session at a later time to experience the live power of visual note-taking.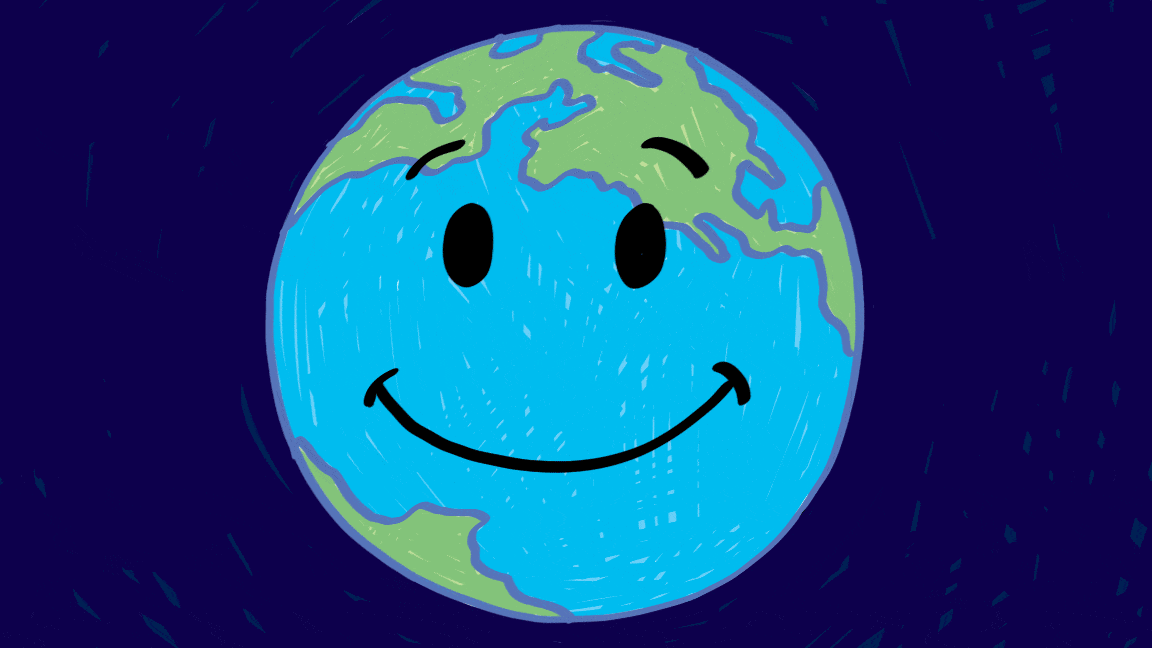 Digital is environmentally friendly
Our traditional visual notes are created with water-based refillable markers and biodegradable & recyclable artist boards. While the lower carbon footprint is awesome, virtual meeting notes are even more eco-friendly. Digital Graphic Recoding requires no airfare, taxi, hotel, shipping artist boards, expendables, or even catered meals. That means the planet, as well as your audience, will thank you for providing them with digital visual notes!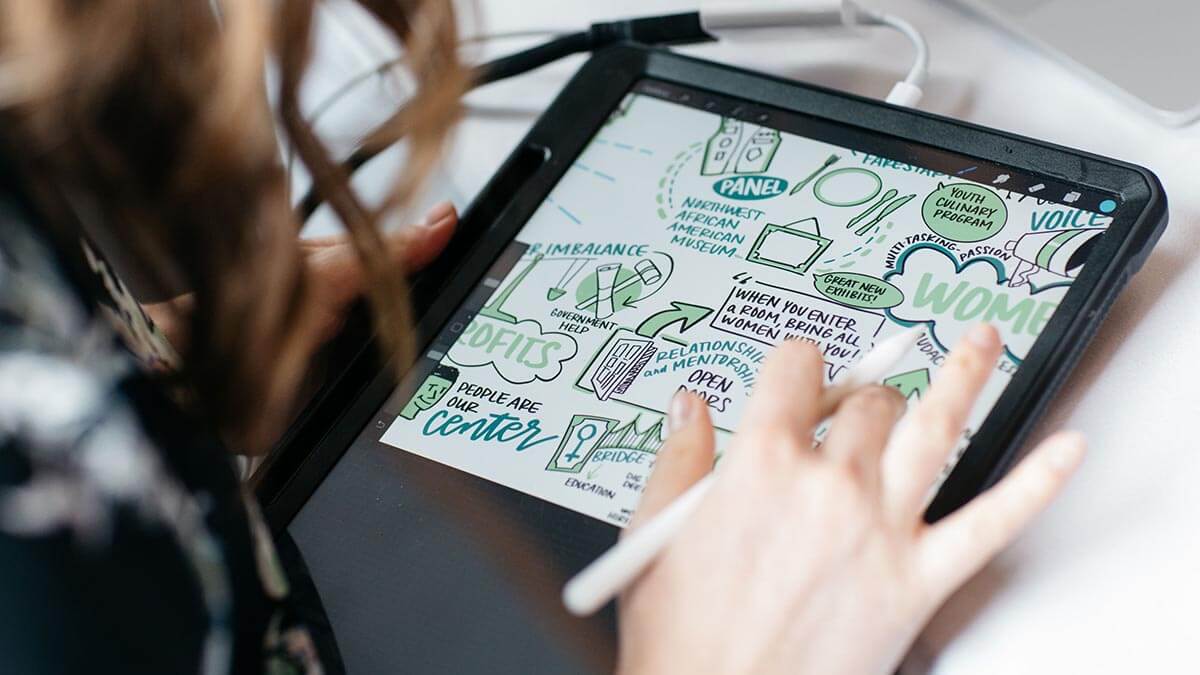 Want to have Ink Factory create real-time virtual visual notes for your next online event? Send us a message to get started!