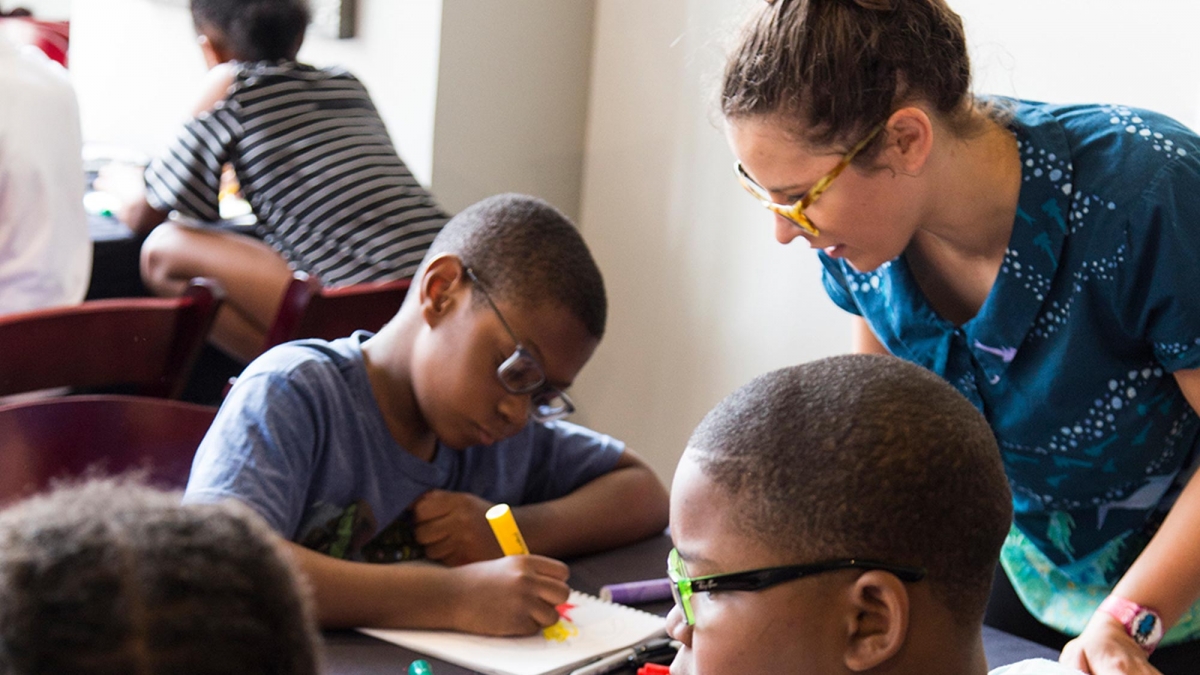 Ink Factory Workshops Teach Students Visual Notes
This week Ink Factory welcomed Embarc students to our Chicago studio for a workshop to learn about the basics of visual note-taking! Embarc is a program here in Chicago that provides community driven, experienced based learning opportunities to students to prepare them for success. They're the perfect partner – our Think Like Ink workshops are all about experienced based learning.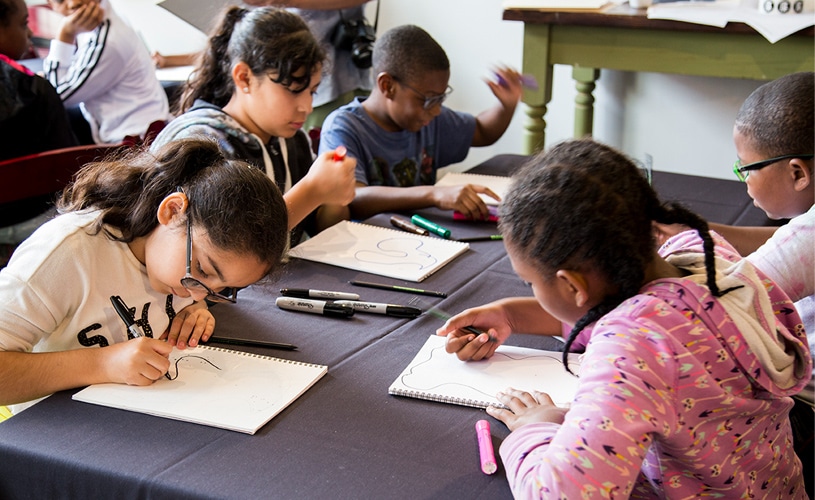 Learning the Basics of Visual Notes
We held the shortened, three hour version of our Think Like Ink workshop for elementary school students. Students learned:
How to turn basic shapes into visual icons for notes
How to improvise when drawing on the spot
Why drawing in your notes is actually beneficial
What typography is and how to use it in visual note-taking
How to use the visual language in your notes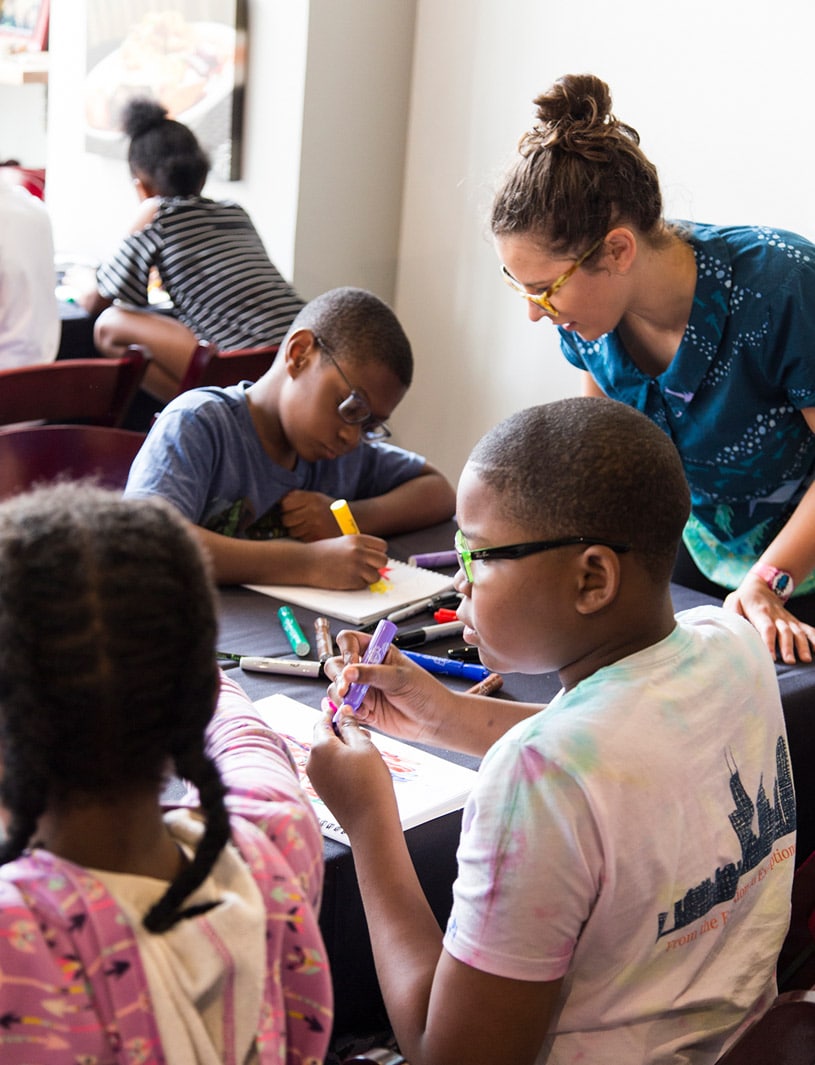 The students got a tour of the Ink Factory headquarters and a Q&A with two of the co-founders of Ink Factory – we touched on the history of visual note-taking and how you can create a business based around creativity. We even had a quick round of Pictionary with the students!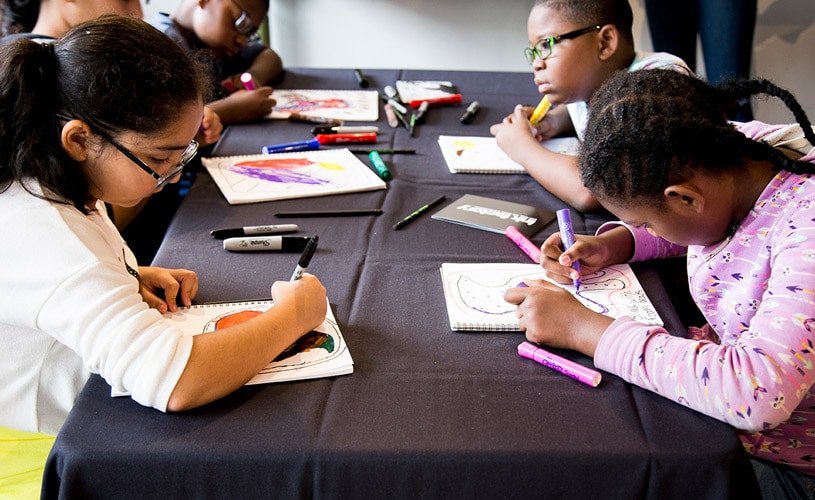 The Language of Visuals
Our vision is to create a world where visuals are the universal language. Working with young students inspires us to do just that. Embarc definitely has a few future visual note-takers on their hands!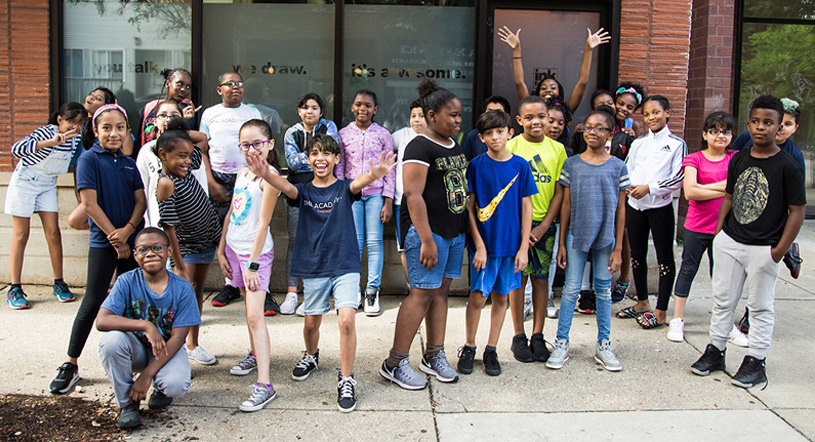 Interested in one of our visual note-taking workshops? There's no age limit for learning how to take visual notes. We'll design something custom for your organization.