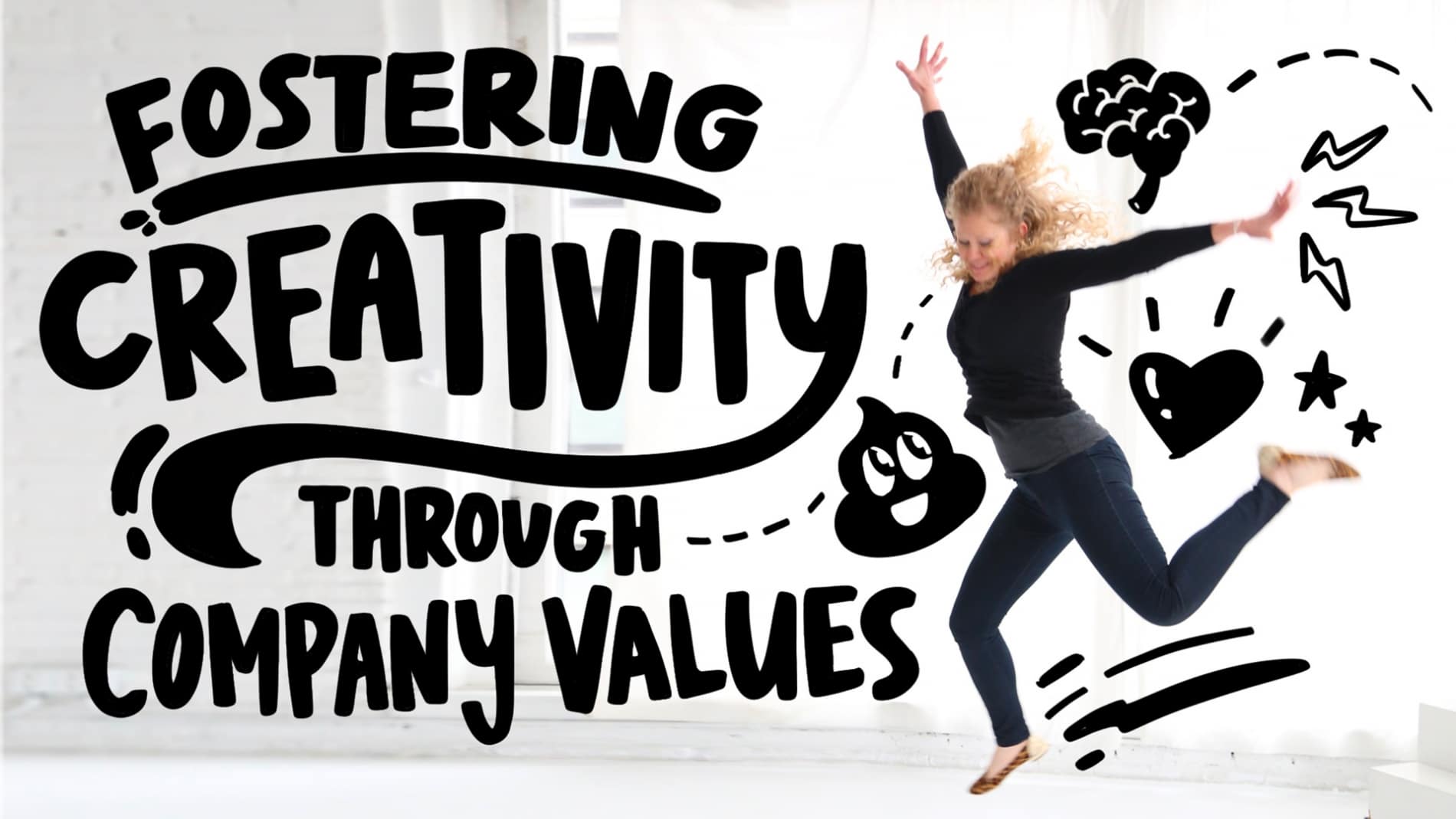 Ink Factory's CVO Shares Tips for Fostering Creativity Through Company Values
Chief Vision Officer, Dusty Folwarczny, knows what it takes to nurture employee creativity and energy in a hybrid work environment. As a creative at heart, she understands that the spark of innovation, ideas, and collaboration is important to keep alive during constant changes in the work environment, new client projects, and during personal & professional growth.
The rapid shift to working from home prompted an "all hands on deck" approach to finding new ways to stay ahead of the curve in our industry. She knew that with so much uncertainty in the world, some consistency for the team would go a long way and help everyone feel safe. We implemented some regular rituals (ie a Friday coffee chat) regardless of where they were working and looked to positive psychology to help back up that intuition.
As a visual communications partner for organizations around the world, we have to constantly reevaluate how we remain productive, creative, and fulfilled. Here are three ways we accomplish this every day, from Dusty herself.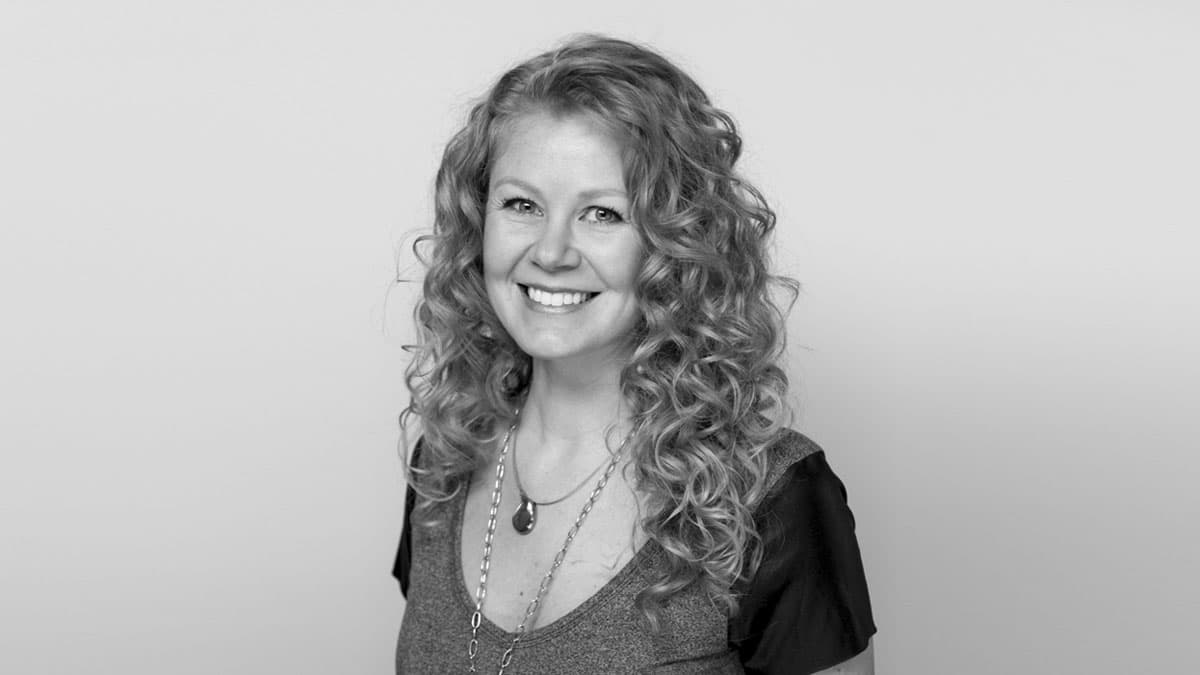 Consistency: Live your company values whether it's IRL, Hybrid, or Virtual
Our values are to create awesome work, value each team member, and have fun. I feel it's very important to keep these in mind as we continuously reevaluate our hybrid workplace and rituals.
There's a tendency to feel strapped to your laptop when working from home, and Lindsay, Ryan, and I created a culture that loves to laugh, and we continued to prioritize that virtually. Our GIF game is strong, the inside jokes on our chats could make the most somber person giggle and have a better day!
The entire team at Ink Factory developed our core values. It was important for everyone to feel empowered to chart their own path as well as understand that the career and learning paths at Ink Factory are ever-evolving to fit the needs of our growing business.

How we Create Awesome Work
Keep on Learning
We often remind ourselves of the values we created during monthly check-ins as well as when we're supporting our clients. We take our work seriously and know that each of us is just as important as the entire mission of Ink Factory: To create visual experiences that inspire and engage.
To keep creating awesome work, we take time to review each other's work and progress. Learning from mistakes, our successes, and appreciating everyone's hard work. This also includes having an allowance for professional development. When a team member takes on a professional development initiative, it can be focused on what they're doing at the moment for Ink Factory or it can be to learn something new and different that can propel their knowledge towards a goal or new career path.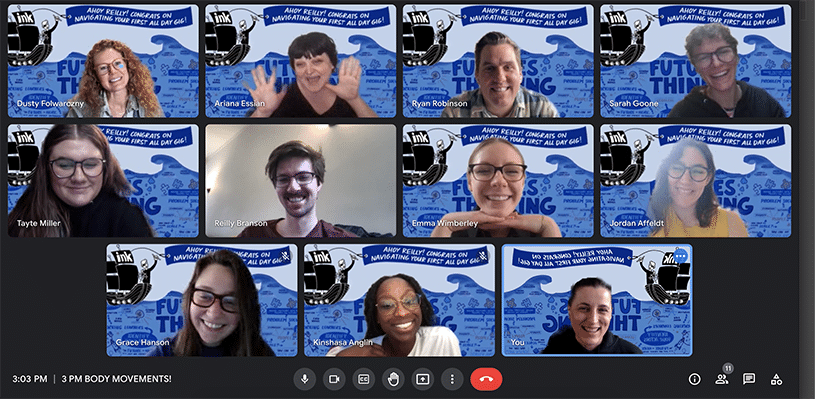 How we Value Each Team Member
Keep it Movin'! Mistakes are OK!
Everyday, at 3PM, we get a fun chat notification to move our bodies from our Director of Operations, Teresa. That means stepping away from the screen, artist board, drawing tablet, or any other work-related task and MOVE! If some of the team is in the studio and some are at home, this is a time to check out of the day-to-day work mindset and focus on something fun, energetic, or meditative.
This daily activity was conceived before the pandemic and started as a 3 pm dance party on days we thought we needed it. We doubled down and each day our team gets a nice reminder to be mindful and move their bodies! We encourage the team to either get up away from the screen, watch a funny youtube, do a meditation, or do a yoga flow.
AND on Fridays, we quit work at three to ease into our weekends with a couple of extra hours to celebrate a job well done this week!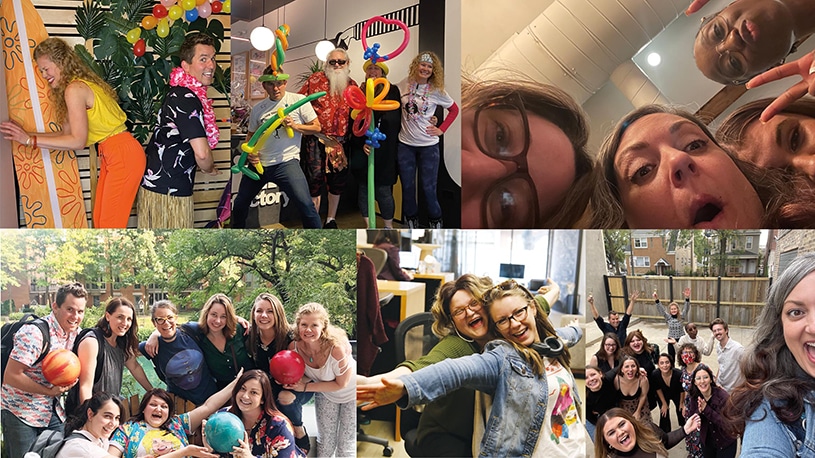 How we Have Fun
Laughter is the Best Medicine
We love to belly laugh at Ink Factory and we have the chops to make some pretty funny virtual backgrounds, tokens of appreciation, and fun outings (or innings) to show each other that we care and value time spent together.
We developed a culture team, affectionately known as the "Culture Daddies". They plan and organize fun after hour social events, potluck lunches & dinners, and ways to inject humor and appreciation into our studio. While not mandatory for all of the team members, it tends to be a sellout crowd!
"These activities help fuel creativity at Ink Factory. Whenever we think about adding something to our culture, I look to our mission, vision, and values as a guiding light as well as experts in positive psychology for inspiration. Because when people feel safe, valued, autonomous, and can give or take a joke…the creativity brings itself!"
What works in your business? We'd love to hear–and swap ideas. Feel free to connect with me on Linkedin or by sending me an email.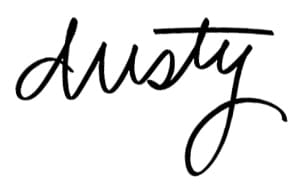 Dusty Folwarczny, Chief Vision Officer