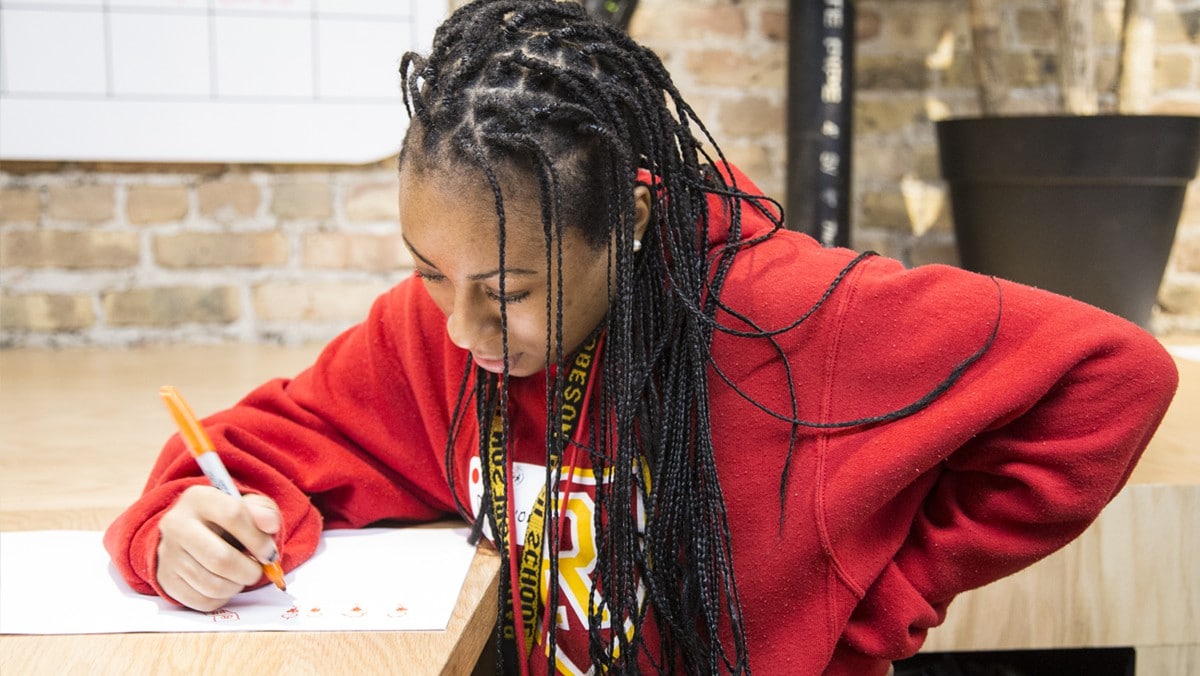 Kicking off Chicago Ideas with the CIW YOU(th) Lab!
On Monday we hosted a group of enthusiastic CIW YOU(th) students in our space to teach them the basics of Graphic Recording. Dusty & Lindsay covered listening, composition, handwriting, typography, and how to improvise drawing in real-time. It was amazing to see how quickly everyone was able to #ThinkLikeInk and  incorporate visuals into their note-taking. Thanks to everyone at the CIW YOU(th) program, Robeson High School, and all the students that attended our lab.
CIW YOU(th)
CIW YOU(th) is a unique program that provides 450 high school students from at-risk communities in Chicago direct access to Chicago Ideas Week programming, the opportunity to go behind-the-scenes of companies and organizations, and a direct pipeline to our globally recognized speakers for more intimate small group interactions. The goal of the CIW YOU(th) program is to empower students to seek new opportunities, pursue their passions and walk away with a newly inspired outlook and sense of their own potential.