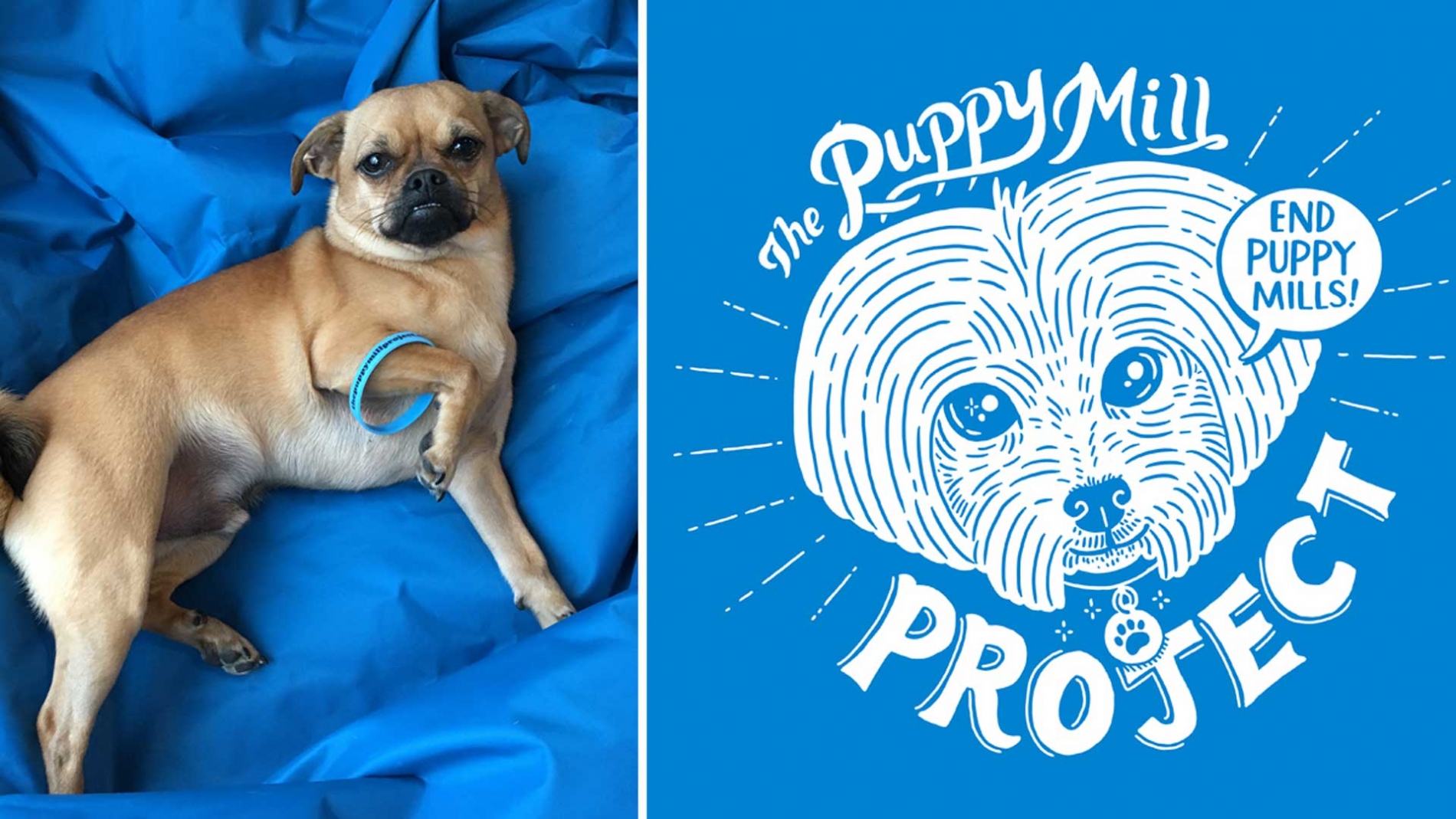 Visual Notes for The Puppy Mill Project Fundraiser
Last weekend Ink Factory had the honor of creating visual notes at the annual Mothers in the Mills benefit for the Puppy Mill Project, a Chicago non-profit started by Cari Meyers. The gala was all about fundraising to help rescue the mothers in the thousands of puppy mills across the country who are brutally mistreated and forced to breed for profit. TV and radio personality Paul Lisnek hosted the night, and Theresa Strader of the National Mill Dog Rescue was honored for her efforts in saving countless dogs.
The Ink Factory team designed an illustration to benefit the night as well, which featured the adorable Millie. The illustrations were printed on t-shirts at the event by the amazing Scott Marvel with Daily Planet LTD. We're so proud of how they turned out, and you can buy one of your very own right here! All proceeds go to support the Puppy Mill Project.
Our studio pup Whisky Tango Foxtrox was proud to rep the Puppy Mill Project with his "It's Not Cool to be Cruel" wristband. We had so much fun talking to people about their beloved pets, browsing the silent auction and drawing throughout the night. To help the Puppy Mill project, educate yourself and others on the truth about puppy mills, and visit the Puppy Mill Project's website to make a donation today!