National Nonprofit Day: Eight Organizations We're Celebrating
At Ink Factory, it's important for us to show our world some love and give back to those who need it! Every Ink Factory team member (Inkers? Inkblots? We're working on it…) receives a cash allotment to donate to a charity of their choosing as part of their employee benefits. This National Nonprofit Day, we're featuring eight incredible organizations our employees have chosen to show some love. We hope you're inspired to show them some love too!
Artreach Chicago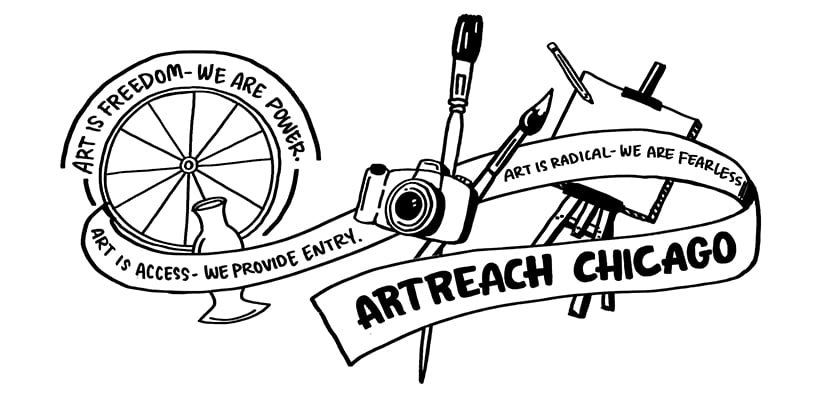 Why we chose them: They believe that visual arts have the ability to connect and empower people. ArtReach provides mobile and studio access to under-served Chicagoans of all ages. They're a safe space for diverse individuals to develop art skills, as well as studio management or teaching experience.
"For over 25 years, ArtReach has learned that art instruction should be one key part of a larger suite of services addressing people holistically. In short, everyone lives their life in a rich context and this cannot fall away once one enters an art studio, but rather should be honored and built upon. Through scholarships and sliding scale fees for community classes and summer camps, ArtReach provides a new and attainable resource for local residents and participants from all over Chicago."

Girl Forward

Why we chose them: Girl Forward operates locally here in Chicago,  but they also have a wider impact. They work to make Chicago and the US as a whole a more welcoming and supportive environment to young women that have been displaced and face enormous obstacles in a place that should be a refuge.
"Over 60 million people worldwide have been forced to flee their homes.  In conflict, girls are especially vulnerable to violence, isolation, and being kept out of school. Girls who receive resettlement in the United States face huge challenges: poverty, language barrier, limited or disrupted education, isolation, and trauma. But when girls succeed, everyone benefits. That's where GirlForward comes in."
Teamwork Englewood

Why we chose them: Teamwork Englewood is a local organization that works to improve lives in Chicago's Englewood Neighborhood. They provide comprehensive community initiatives such as community safety, employment, and entrepreneurial support, healthy living and quality of life programs.
National Park Foundation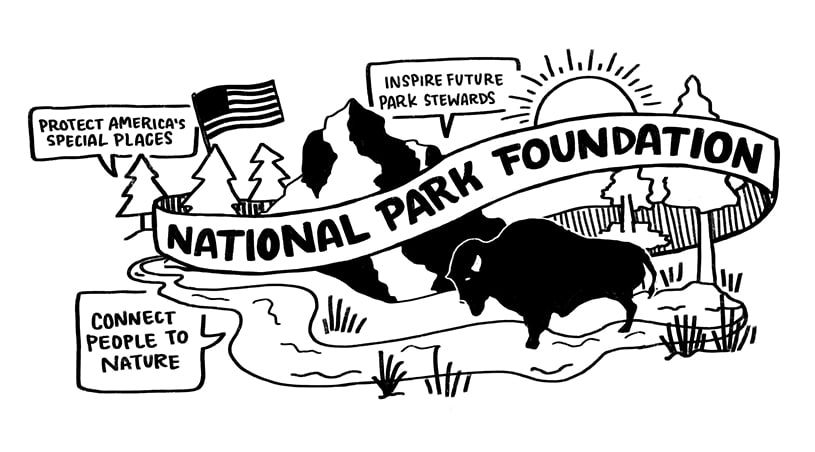 Why we chose them: The National Park Foundation financially supports the parks and programs that make it possible for all people to enjoy National Parks. They also emphasize the importance of environmental stewardship on an individual level.
"As the official nonprofit partner of the National Park Service, the National Park Foundation generates private support and builds strategic partnerships to protect and enhance America's national parks for present and future generations."
Project Fire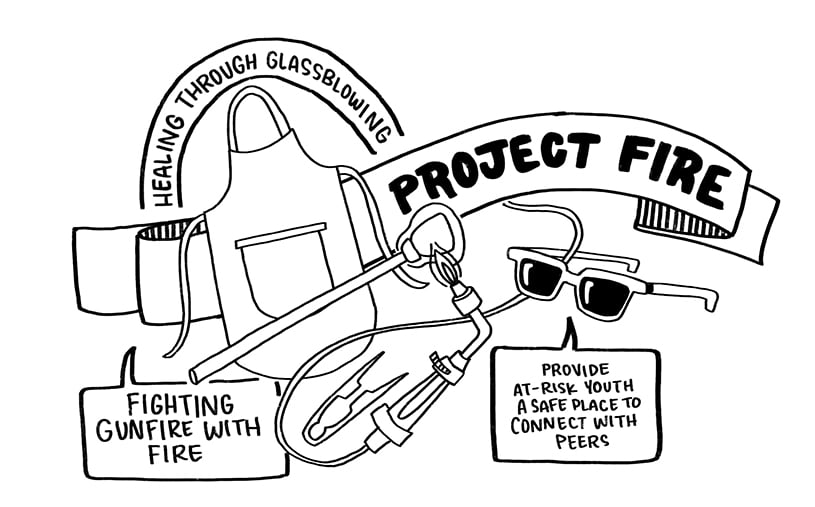 Why we chose them: They prevent violence in high-risk youth through glass arts education, mentoring, and trauma-specific psychoeducation. They offer youth a safe place to connect with like-minded peers and provide protective, positive, safe relationships with older youth and adults. And their program functions as a sustainable ecosystem that gives participating youth concrete art skills and certifications, management experience, and other social-emotional support.
"Project FIRE was co-created by glass artist Pearl Dick and clinical psychologist Bradley Stolbach in partnership with Healing Hurt People – Chicago and with the support of a University of Chicago Medicine Urban Health Initiative Faculty Fellowship in 2014.
Shortly after the launch of the program, Project FIRE joined forces with the well established and respected nonprofit, ArtReach Chicago."
Girl Up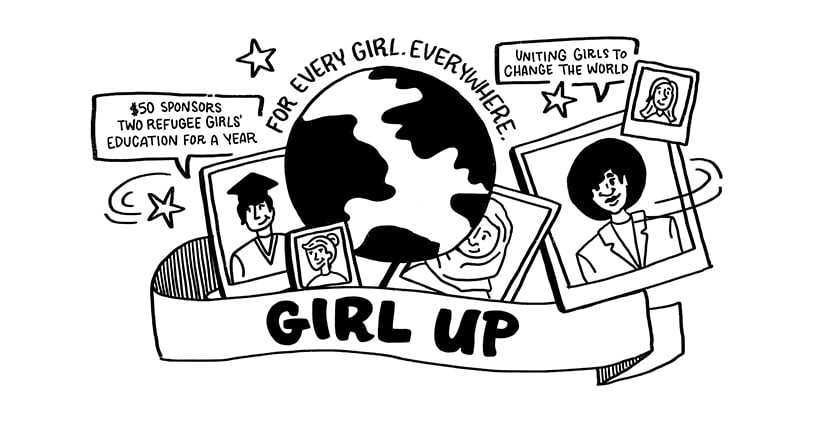 Why we chose them: Girl Up is a global movement of empowered young women leaders who defend gender equality. Through leadership development training, Girl Up gives girls the resources and platform to start a movement for social change wherever they are.
"No matter their background, girls have the power to transform themselves, their communities, and the world around them. For those who stand with us in this movement, there is no rest until we achieve equal rights for every girl. Because when girls rise, we all rise."
Sweet Water Foundation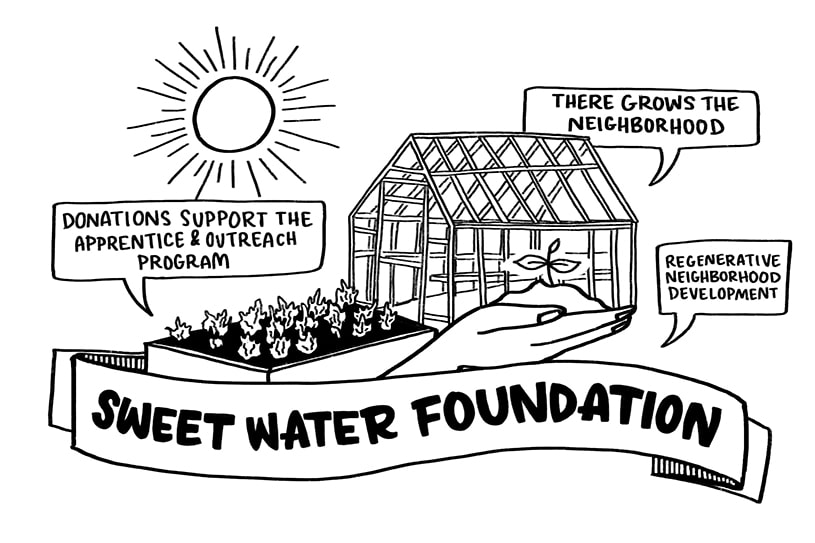 Why we chose them: We're incredibly inspired by Sweet Water Foundation's focus on inclusivity and regeneration of an otherwise underutilized piece of land on the south side of Chicago. Their goal to build community and to thrive from within through agriculture, art, and education, are goals we more than gladly support.
"Sweet Water Foundation practices Regenerative Neighborhood Development, a creative and regenerative social justice method, that creates safe and inspiring spaces and curates healthy, intergenerational communities that transform the ecology of once-blighted neighborhoods. Sweet Water Foundation utilizes a blend of urban agriculture, art, and education to transform vacant spaces and abandoned buildings into economically and ecologically productive and sustainable community assets that produce engaged youth, skilled workers, art, locally-grown food, and affordable housing."
Heifer International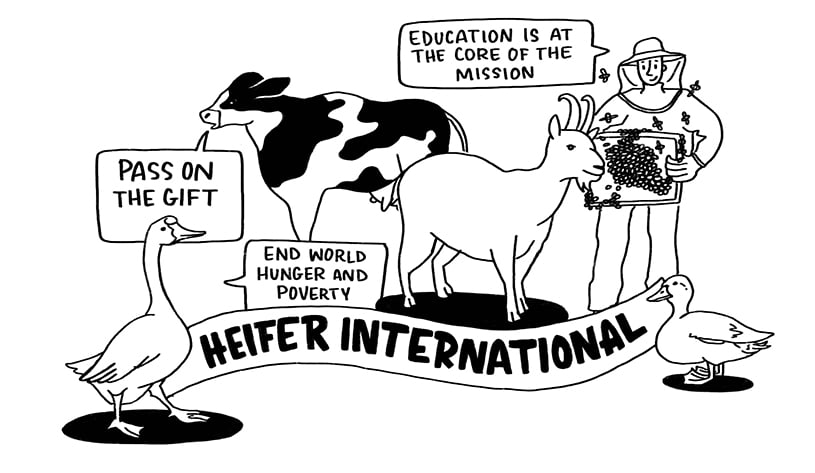 Why we chose them: Education is at the core of Heifer International's mission. With their help and support, global communities benefit from teaching small shareholder farmers better methods for creating income, resources for food, and lifelong impacts that money cannot buy.
"Families share the training they receive and pass on the first female offspring of their livestock to another family. This extends the impact of the original gift, allowing a once impoverished family to become donors and full participants in improving their communities.
The goal of every Heifer project is to help families achieve self-reliance. Heifer does this by providing them the tools they need to sustain themselves, and it's mostly in part of the financial support of donors around the world."

Celebrating National Nonprofit Day All Year
Ink Factory loves working with non-profits to tell their stories. Using visuals to communicate hard-to-explain topics is a great way to spread a message and make an emotional impact. We've created visual notes, illustrations, videos, and experiential installations at all kinds of non-profit events. And we love teaching workshops to kids with non-profit organizations through our Think Like Ink program.
How are you celebrating National Nonprofit Day this year?