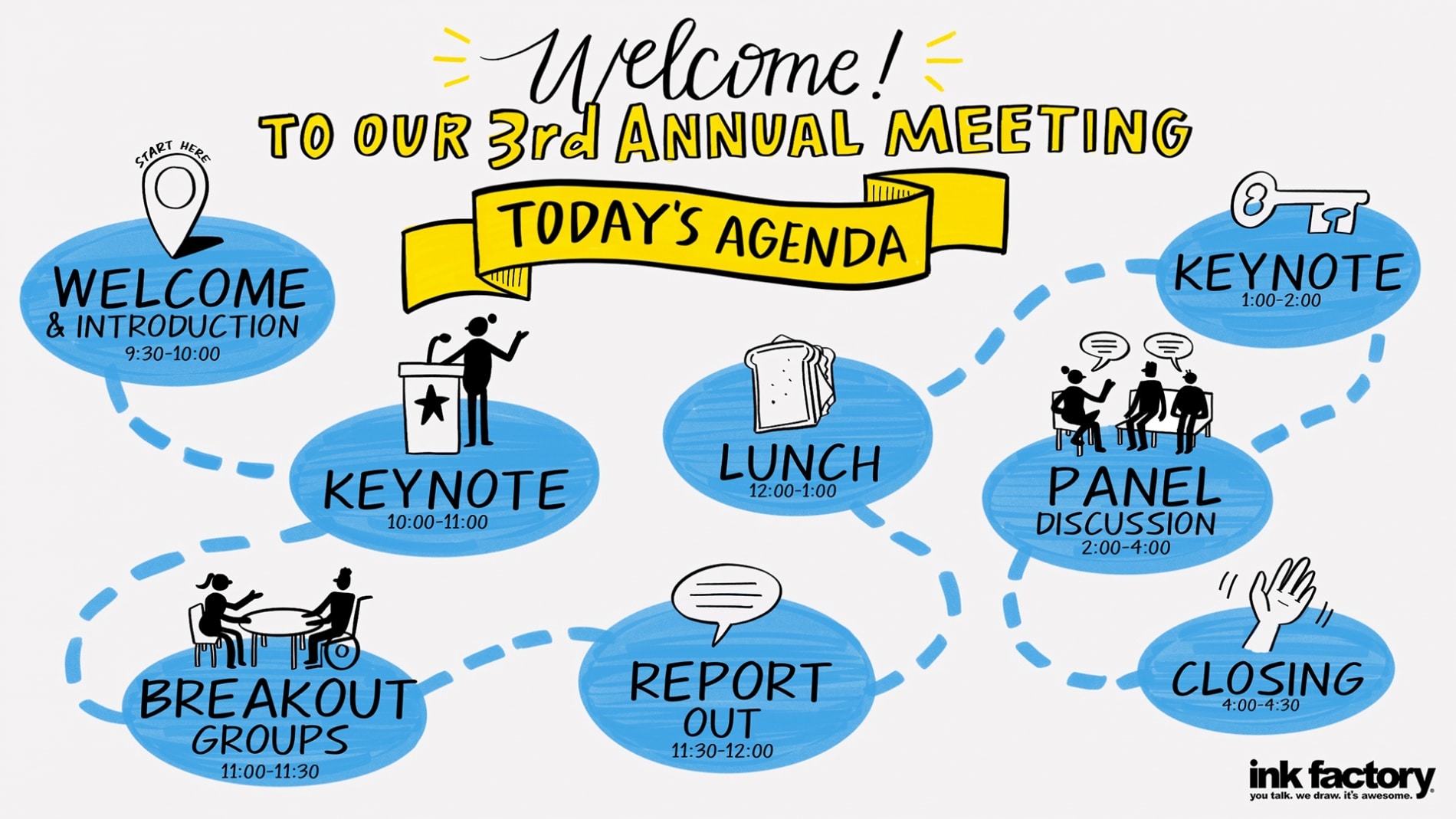 Pandemic-Proof Your Event With These 5 Visual Experiences
Hybrid. Live. Virtual. No matter if your event format is locked in or yet to be determined, one production element rises above the uncertainty: visual experiences. In any event setting, visual experiences have the power to create a cohesive story and strengthen attendees' connection to the content.
Today, the visuals that pack the most punch are those that can quickly flex to fit any format (without stretching budgets) and capture the interest of attendees who join live or virtually.
The artists at Ink Factory have produced visual experiences at over 200 events in the last 18 months. It's clear to us that meeting and event planners need flexible partners who can adapt to changing conditions. And, just as importantly, we know burnout is real, so infusing event content with visual experiences is more important than ever.
For inspiration, we've rounded up the visual experiences that are trending right now. These "pandemic proof" visuals bring an unexpected creative element to any event format while requiring minimal lead time to implement.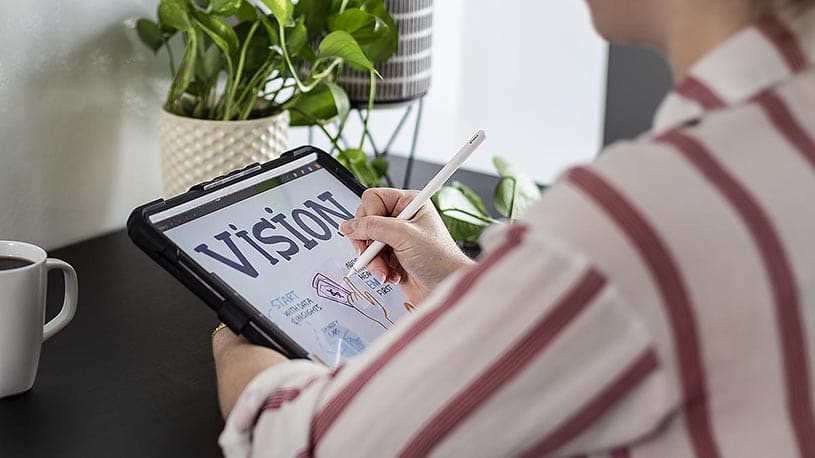 1. Visual experiences that give pre-recorded content a fresh look
The rise of virtual events has given way to more pre-recorded content. This is great for accommodating presenter schedules or if a presenter prefers not to go live. But a talking head accompanied by a PowerPoint slide is unlikely to sustain audience interest. Instead, consider pairing the presenter with visual notes or building illustrations to tell a more engaging story.
With visual notes, key messages are visualized on the screen as the presenter speaks, keeping the most important information front and center. You can then send the visual notes to attendees via email or upload them to an on-demand library of event assets–either as a static image or a time-lapse video.
You can think of building illustrations as a fresh take on PowerPoint slides. IT automation company Puppet used this tool to illustrate a pre-recorded keynote for its annual conference, which switched to virtual in 2021. As the speaker shared key points, the on-screen illustration revealed a new layer. The concept works in live settings too if the script is available in advance.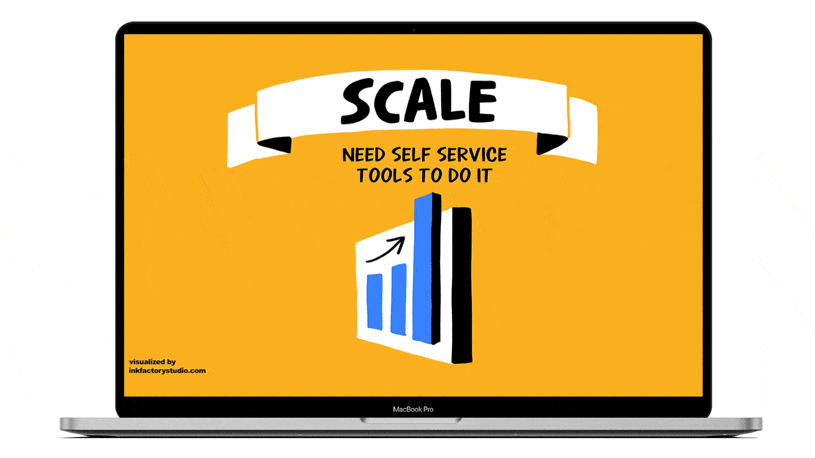 2. Visuals that make last-minute meetings more memorable
With many return-to-office plans upended in recent months, we're hearing from clients who are planning quick-turn meetings and events for smaller groups. Often, the goal is to create an in-person moment that promotes discussion and collaboration. In these settings, visual notes and visualized meeting materials are must-haves.
Visual notes require little planning time–most of the work is done during the event. The biggest consideration is whether to have an artist draw in-person at your event (either digitally or with markers and artist boards), or remotely. Either way, your group's conversation is captured visually, showcasing everyone's contributions and forging deeper connections among participants.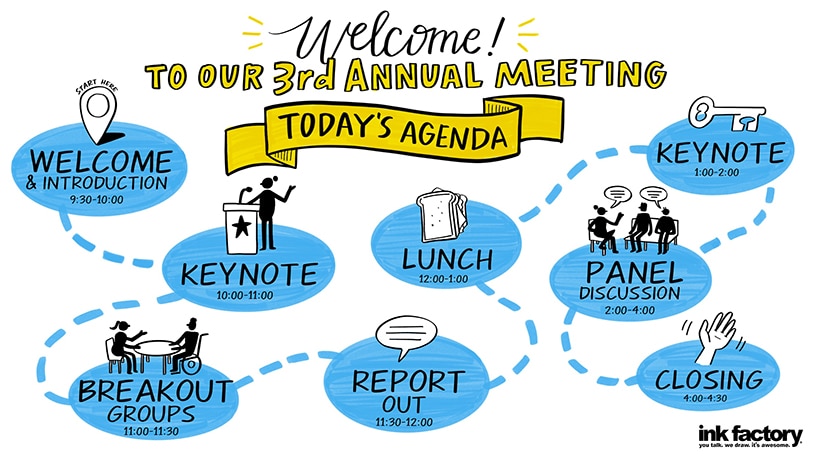 For even more visual interest, trade text-heavy agendas and slides for visualized meeting materials, such as welcome and agenda visuals. And if you need to pivot to virtual at the last minute, these materials–along with your visual notes–can easily shift right with you.
3. Visual experiences that put sponsors in the spotlight
Virtual and hybrid events offer far fewer places to showcase sponsors than live events. (And while sending branded swag to participants may make for a fun mail day, the impact is likely short-lived.) Instead, offer the opportunity to sponsor visual notes at your event.
Sponsored visual notes feature the company's logo and can be drawn using its color palette for an on-brand visual experience. Sponsor exposure can extend beyond the event if the notes are shared on social media, sent to attendees, or added to an on-demand event library.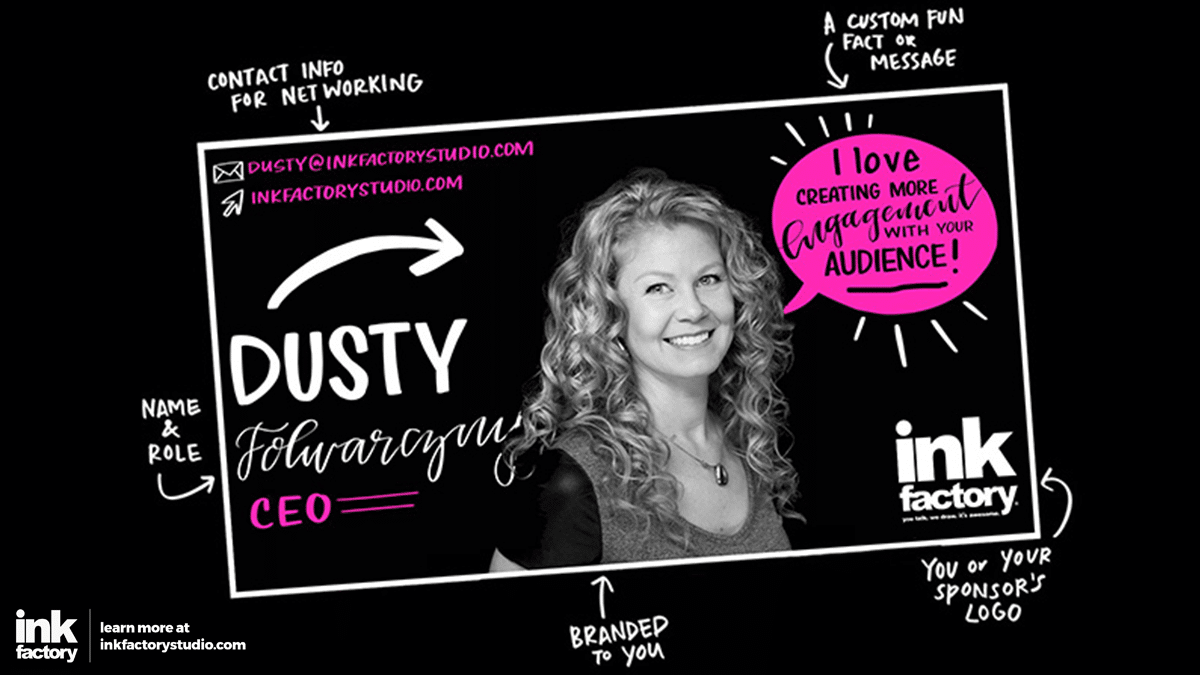 4. Visuals that make speakers stand out
At live events, guest speakers are often greeted with a big stage, cool lighting, and professional A/V. In a virtual or hybrid setting, event professionals can lean on visuals to help speakers stand out, express their personality and even ditch their slides.
Start by creating a visual experience package for key speakers. Elements could include an animated welcome video, a custom virtual background, and building illustrations in place of slides.
These visuals work across settings–no matter if your speaker is live, remote, or pre-recorded.
Patrick Joyce, Senior Manager of Strategic Partner Development, Digital Media with Adobe, frequently uses building illustrations when leading meetings with stakeholders. "I am sick of PowerPoint," shared Joyce. "The illustrations created by Ink Factory invite dialogue and discussion and always provide the sought after 'a-ha' moment."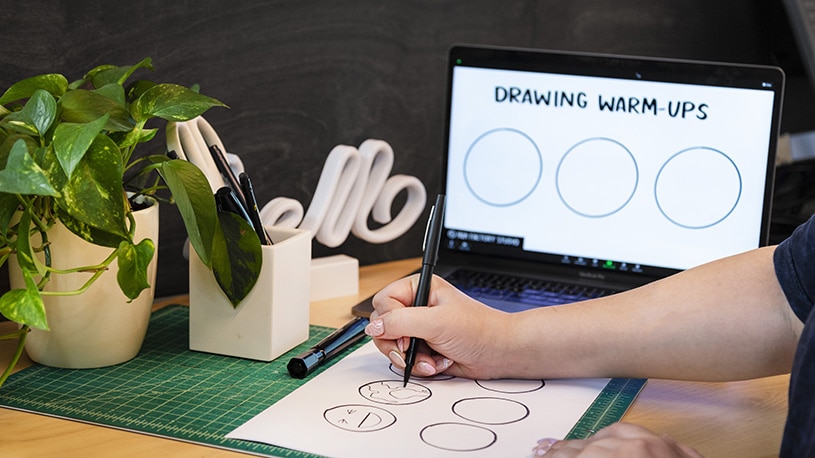 5. Visuals that enable exclusive experiences
Wellness breaks and outdoor (or virtual) happy hours are the norms at meetings and events. Shake up the status quo with unique experiences that are equally engaging in-person or virtual. Visual thinking workshops accomplish this and can be customized to fit the needs and interests of any audience.
At Ink Factory, our Think Like Ink artist-led workshops teach participants how to turn ideas into visuals. They're more than a creative break in the programming: drawing is proven to help with memory and recall more so than writing.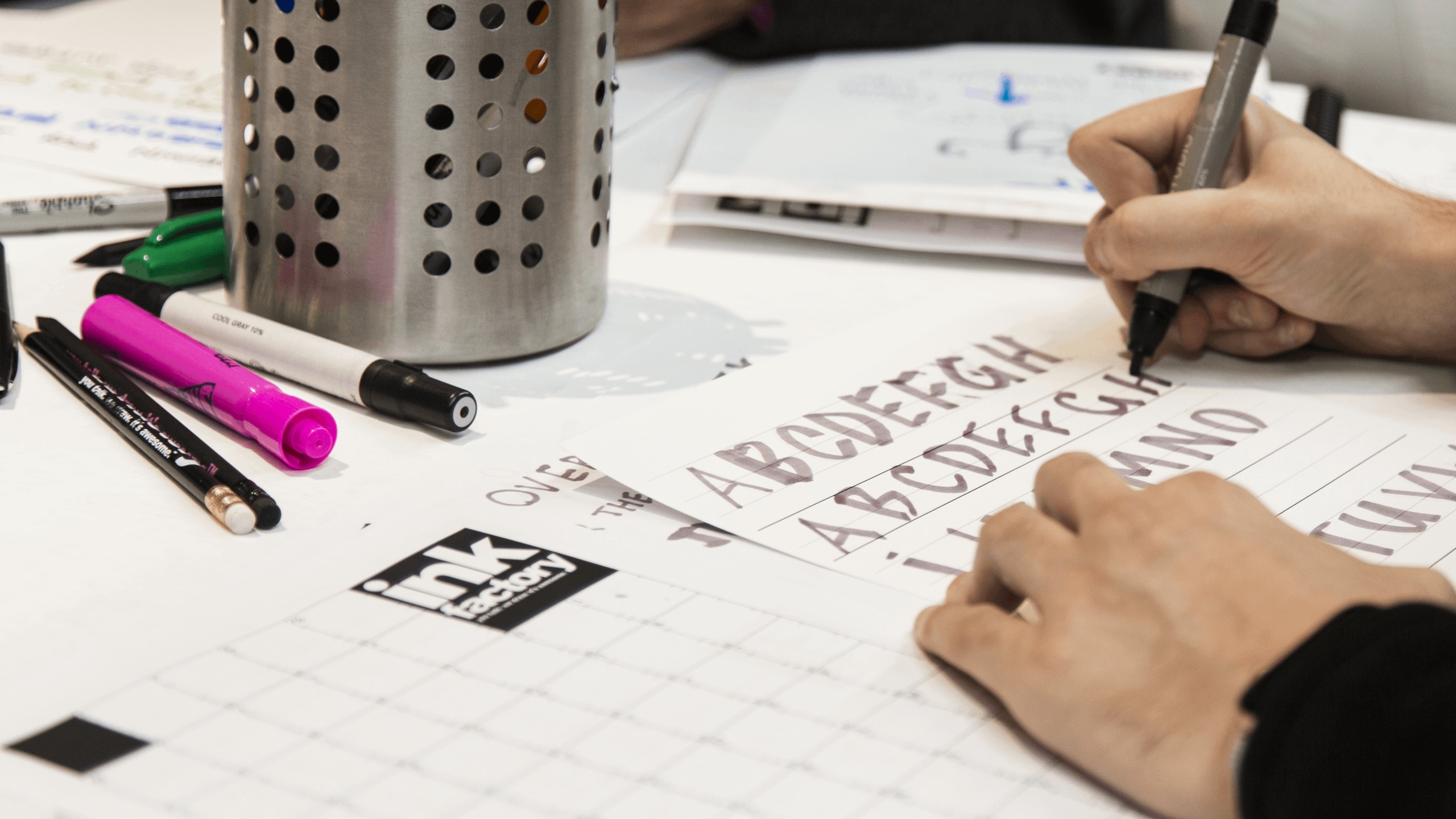 Market research platform Zappi hosted a workshop at its Virtual Insights Summit that taught attendees how to create a visual to-do list. Participants practiced handwriting, visual hierarchy, and drawing icons all from the comfort of their home offices. (However, these workshops are equally effective in-person.)
While lots of uncertainties surround events today, your visual elements do not need to be one. They deliver a human touch and much-needed creative energy that are invaluable right now. If you're ready to brainstorm a visual strategy for your next event we'd like to help. Schedule a call today and let's create something awesome together.
Want more ideas for using visuals to create an awesome event experience?
Subscribe to the Ink Factory newsletter and join our community of 4,000+ visual thinkers!