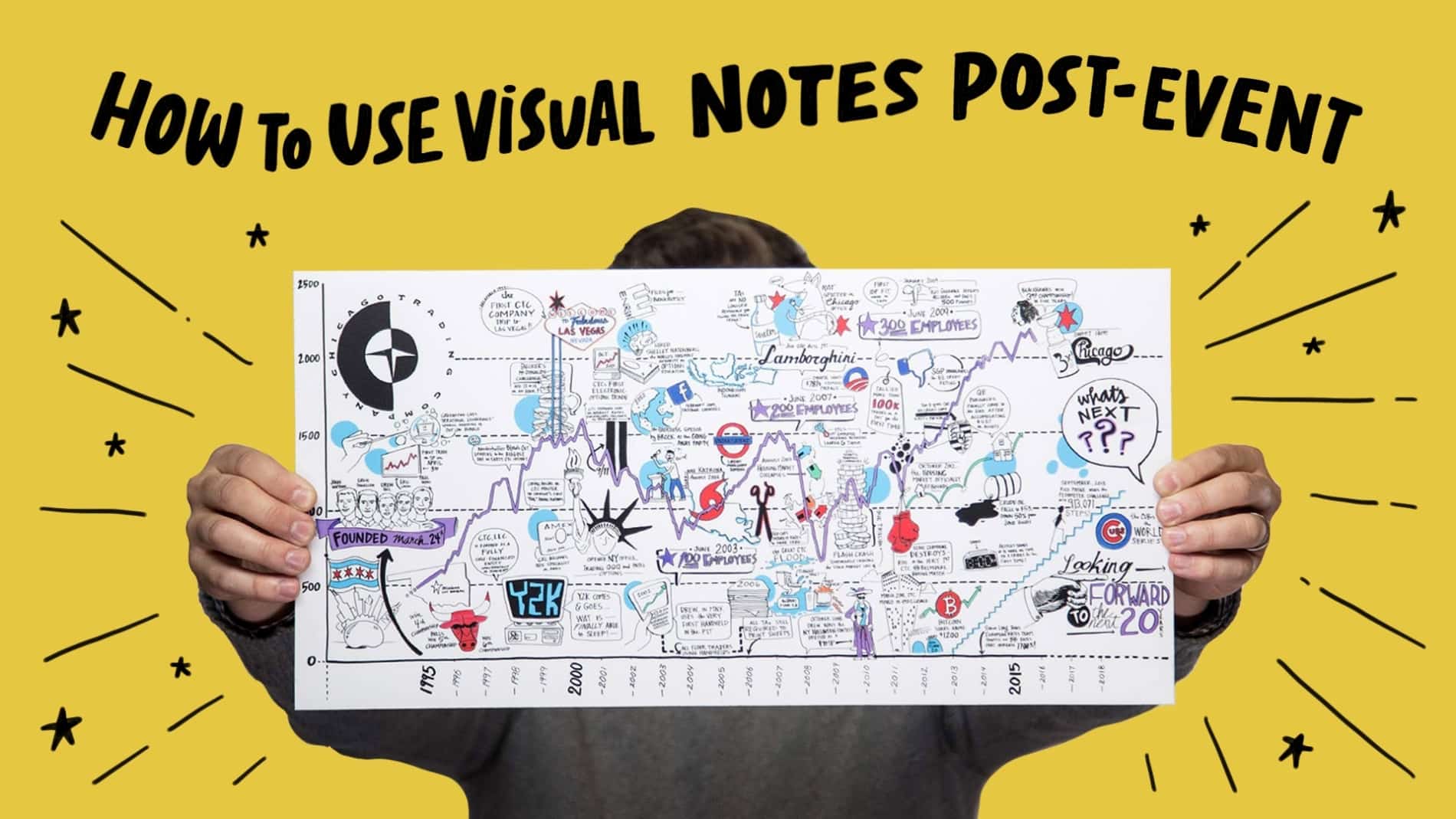 4 Ways to Use Visual Notes After Your Event
You've booked an artist to capture visual notes at your next big meeting or event. That's awesome! Next up: Deciding how to make the most of these notes post-event.
We get it. You're in the throes of event planning. No time to think about what comes after. But trust us, this is a step worth taking.
That's because the benefits of visual notes extend well beyond an event. Sure, they're awesome in real-time to inspire and engage an audience. But their ability to help us remember information and take action on ideas afterward is where they really shine.
To make the transition from event to real-world easy, Ink Factory provides a high-resolution digital copy of the visual notes our artists draw. You're free to repurpose the notes however you like to keep the ideas and inspiration flowing.
Here are some of our favorite ways visual notes can live on after an event.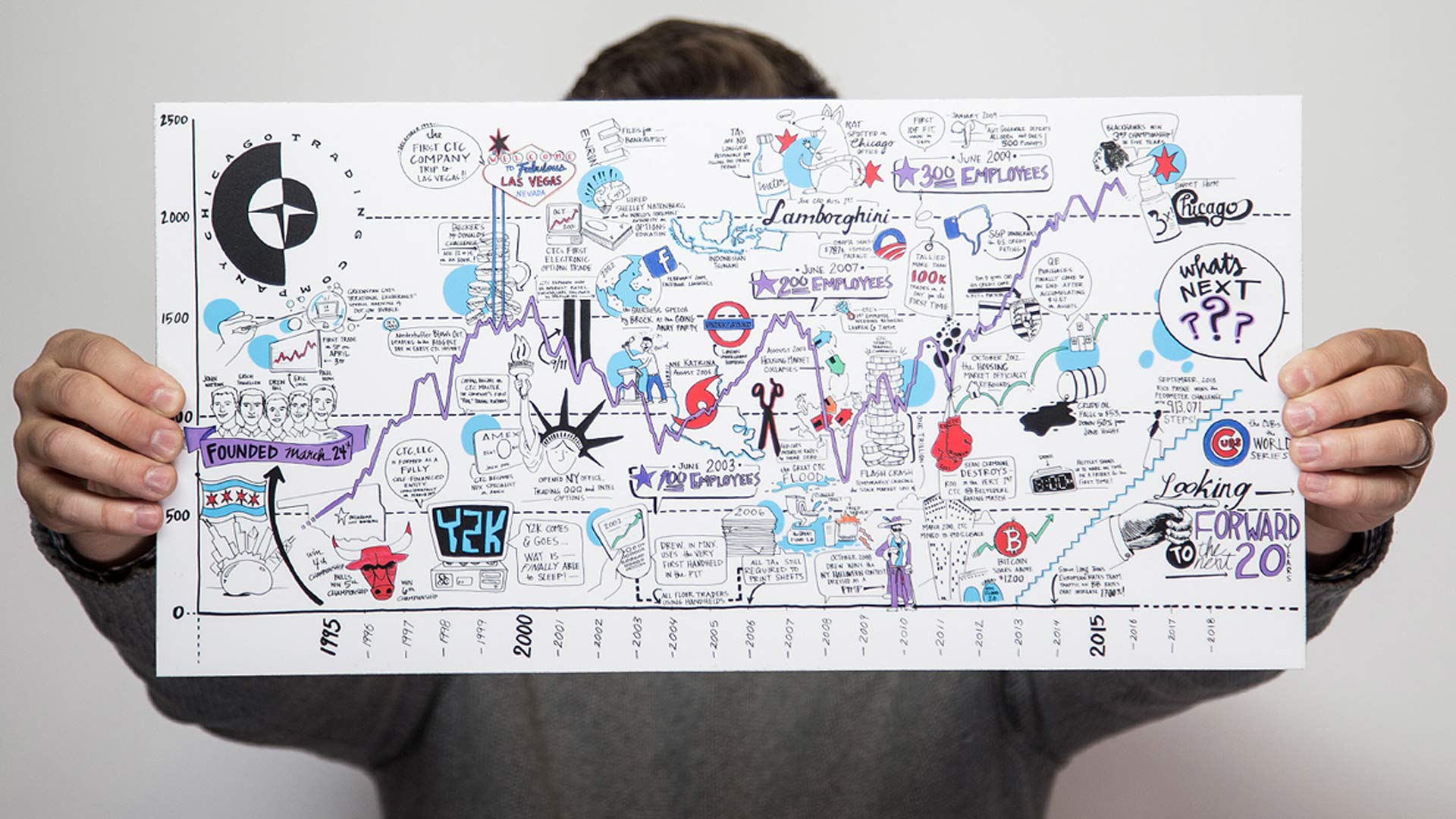 1. Cool Post-Event Takeaways
We love when visual notes and illustrations are repurposed as tangible items that attendees can reference and reflect on at any time.
Print a book
If you captured visual notes during multiple sessions, bring them together in a printed book. Add lined pages to allow for future ideation or notetaking.
Purdue University compiled a book featuring visual notes from its annual Dawn or Doom technology conference. The visual notes are so popular that the whiteboards are displayed around campus in academic buildings on campus to keep the conversation going.
Create a desktop display
Chicago Trading Company transformed an illustrated timeline of the company's history into an acrylic desktop protector for employees. This application works great with a company's core values and mission statements, too.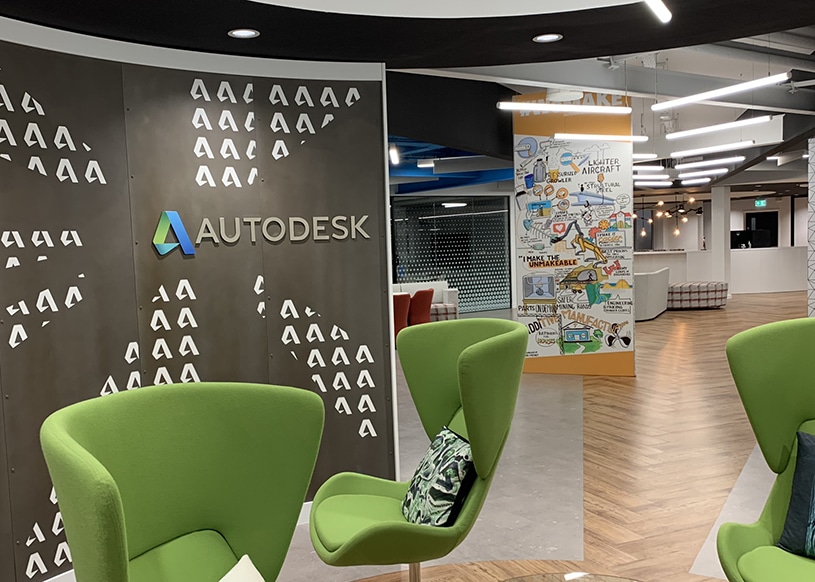 2. Wall Art and Murals
Seeing our visual notes as large-scale artwork or wallpaper in lobbies, conference rooms and lounge areas always makes us smile.
Whether you're a single office or a multinational organization, this application of visual notes keeps key themes and ideas front and center in the workplace. We love how Autodesk took the visual note panels from their Autodesk University Conference to create visual columns in their office.
And, at Northwestern University, visual notes captured during a Medill international student orientation event are now displayed in the student lounge. These notes help new and ESL students better connect with and understand the content, and a permanent display is an easy way to revisit it.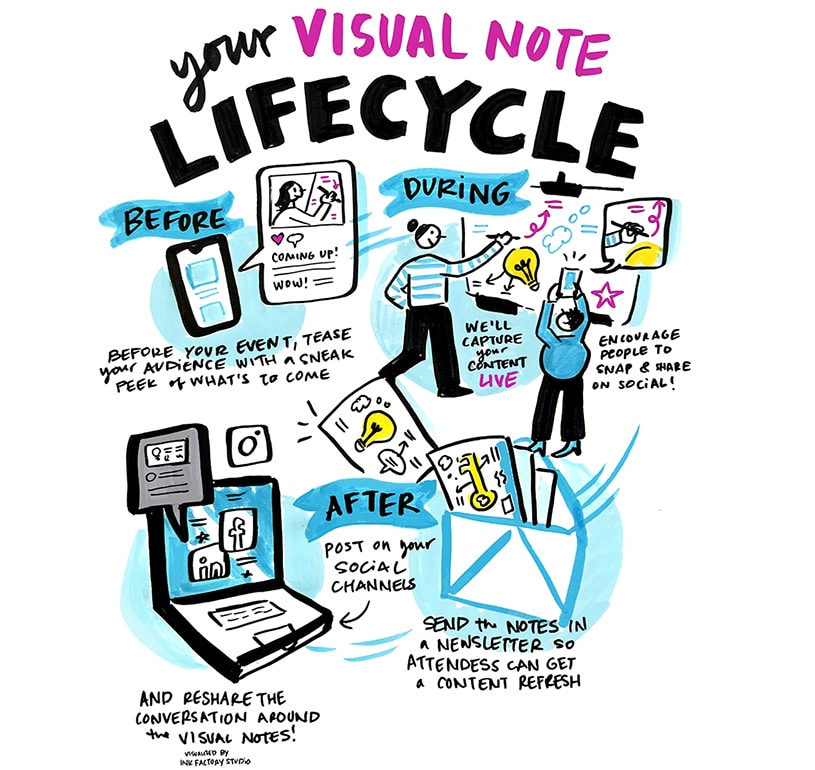 3. Content Marketing
From company websites and blogs to whitepapers and social channels, visual notes are a creative way to showcase ideas and messages.
Our client National Fund for Workforce Solutions puts its visual notes to work across its owned channels. From cover art and data viz for reports, to time-lapse videos and downloadable images, audiences can easily stay up to date on the organization's initiatives.
"Seeing a visual record of how our work evolved from beginning to end, as documented by Ink Factory, is a powerful artifact and valuable tool that can live on and be repurposed over time," shared National Fund Marketing and Communications Director Lisa Chensvold.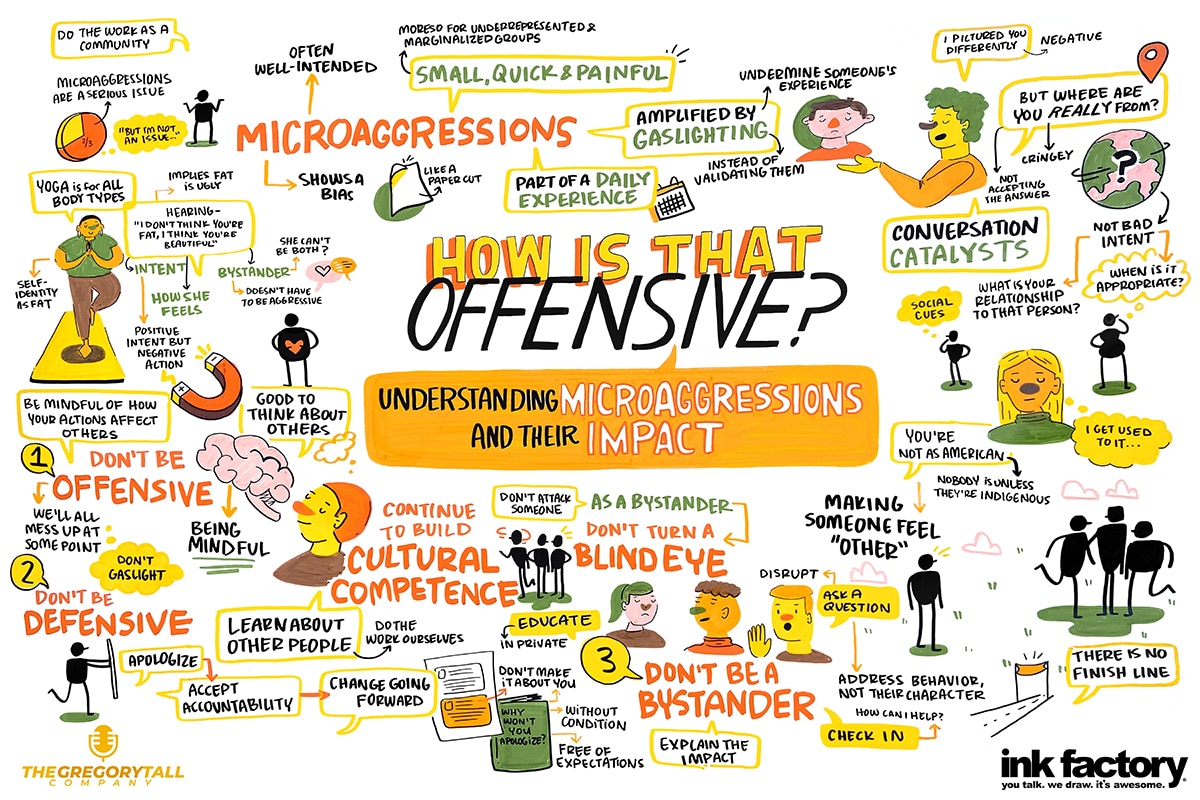 4. Refine your Message
Just like your audience, speakers and presenters can benefit from visual notes post-event. Because Ink Factory artists visualize spoken information in real-time, visual notes can help speakers evaluate the effectiveness of their message delivery.
For keynote speaker and workshop facilitator Gregory Tall, visual notes offer an inside look at how participants take in his content. "It was great for me to see and understand how a listener receives my content," said Tall. "It was validating to see that the message I intended for the group was reflected on the board."
Visual notes can live on in lots of ways, helping people remember and take action on information and ideas. If you'd like to create a post-event plan for your visual notes we'd love to help. Our artist team is just a click away, connect anytime.
Wait, there's more! Subscribe to the Ink Factory newsletter to learn the latest on visual trends.
With a community of 4,000+ visual thinkers, you'll be in good company. Join us!