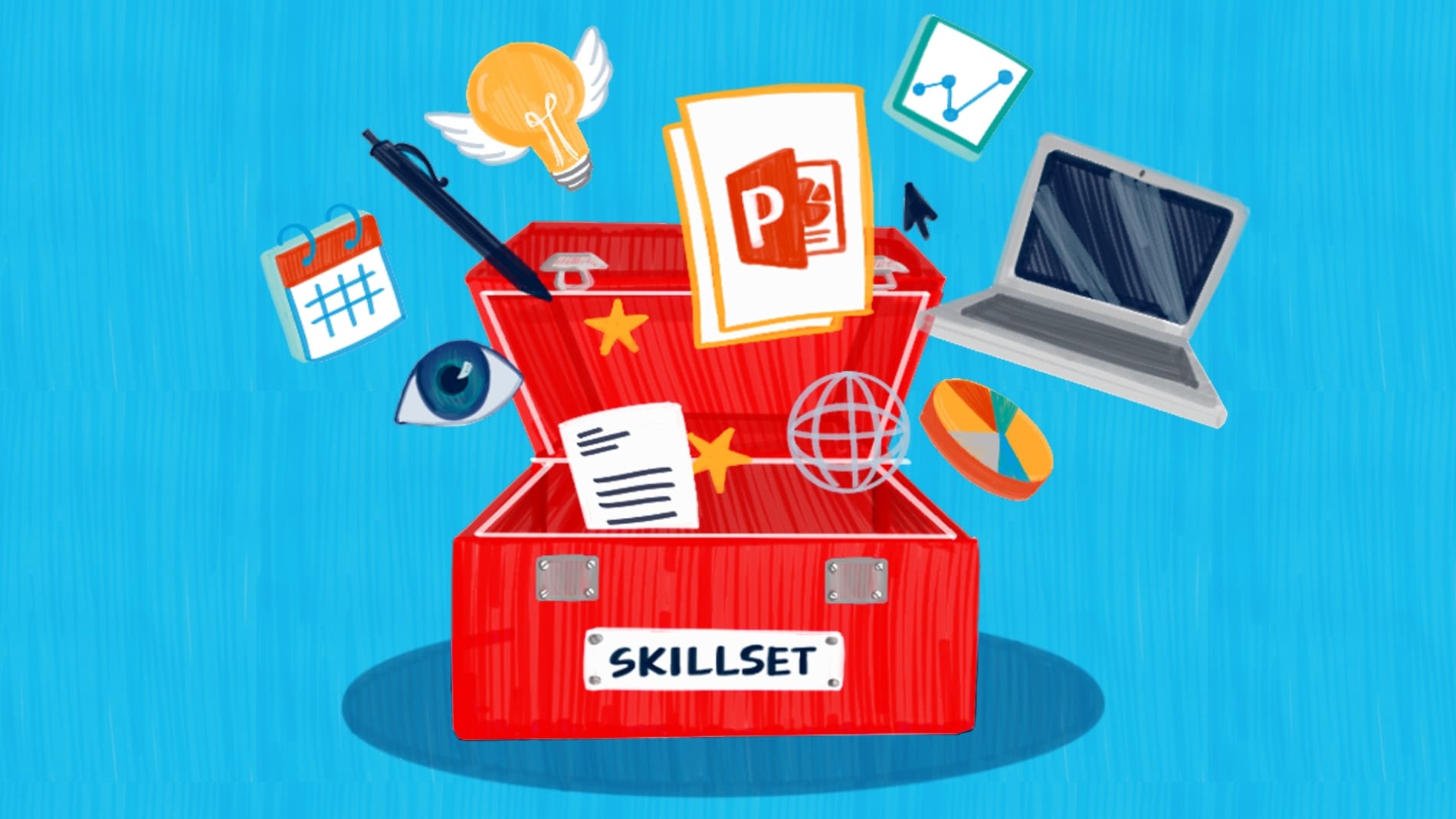 Fuel Your Professional Development With a Custom Workshop
Searching for a worthwhile and creative professional development opportunity? Our virtual custom workshop is designed to fit your team's professional development goals. You get to learn from visual thinking pros, gather insight into why visuals are the universal language, and then put your learnings to use at your next presentation, pitch, or team meeting! Here are four reasons why our customized Think Like Ink workshops are the best way to upskill your team.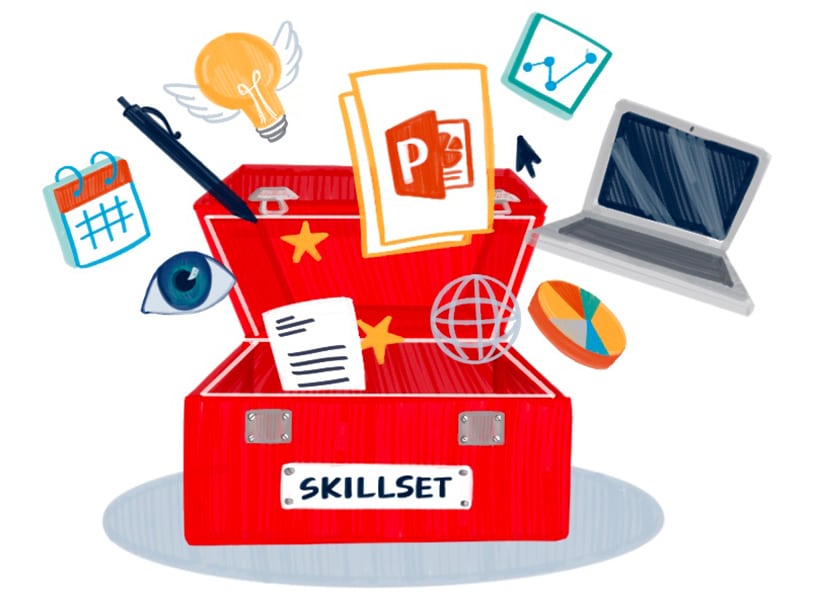 1. Build your professional toolbox with a custom workshop
At Ink Factory, we encourage extended learning through professional development because it is a great way to think outside the box of our visual language. From courses in UX design to Data Analytics, we feel there's always room for improvement through educating ourselves on different aspects of how people think, learn, and do.  There are so many options for professional development out there–but which ones are actually going to benefit your team? What courses will get you the most return on investment? 
No matter your industry, learning to think visually has so many benefits. With one on one workshops, we can get you well on your way to using those professional development credits for your own work and to share with your teams. Here are just a few things you can learn: 
Become a better leader through visuals

Understand and use the power of visuals for better comprehension

Create a better keynote speech or presentation

Improve your handwriting

Make the most of your office whiteboards

Creating simple, effective, and useful visuals 

Brainstorm more effectively

And much more!

2. Better ways to listen, organize, and build onto key concepts when engaging with clients
Many organizations rely on individuals and their teams to engage, listen, and learn from their clients or employees. Some choose to use simple methods to take standard notes while others leverage the whiteboards and flip-charts in their offices (or home offices). Including a Think Like Ink workshop as professional development not only gets you creative street cred, it also adds a layer of learning that incorporates tools that you can't buy in a store or download to your phone.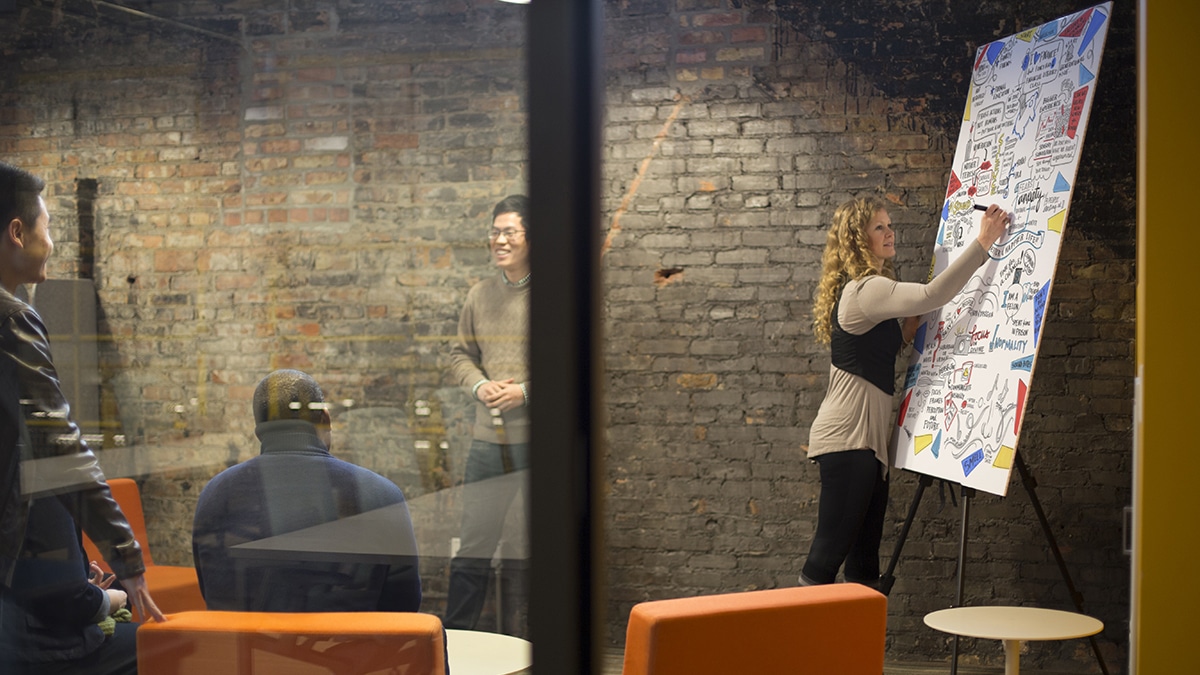 No, no, you do not have to be a creative person to think and draw your notes. We teach you how to turn on both sides of your brain so that you can focus on the important content, visually, in a way that makes sense to YOU. From learning different composition methods, drawing containers and connectors, and improving your handwriting – your visual professional development will build a foundation that will continue to evolve the more you practice and put it to use with your clients or employees.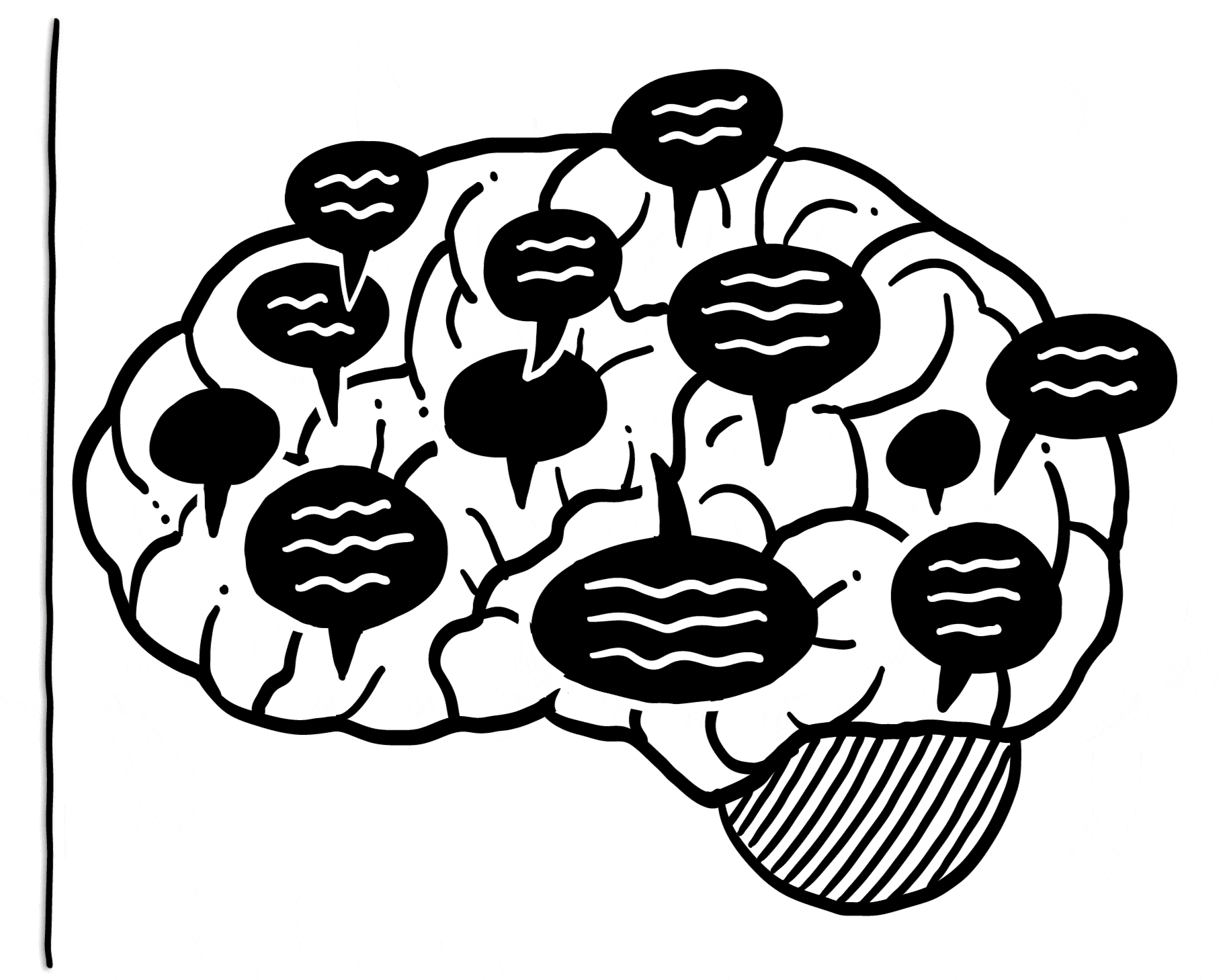 3. Cognitive learning is better for your brain and your budget
Writing down what you hear is one way to learn – it's worked for many people for centuries. But does it really maximize your brain's potential? Adding visual thinking tools not only helps you better remember information, it keeps your brain activated. Remember, your brain is like a muscle, the more you flex its learning power, the better you'll be at connecting the dots during that brainstorming session, strategy meeting, or client pitch. 
By using cognitive learning, you open up an entirely different way of interacting with information that includes both implicit and explicit learning, more intentful approaches to content, and increasing the ways you collaborate and communicate with those around you. All of this is further enhanced by cognitive learning being more authentic and memorable than any other way you've approached learning in the past.
At the end of the day, cognitive learning is a more effective way to learn and an even better way to maximize your professional development budget because the tools you'll use and the skills you will learn will stick with you for the rest of your life.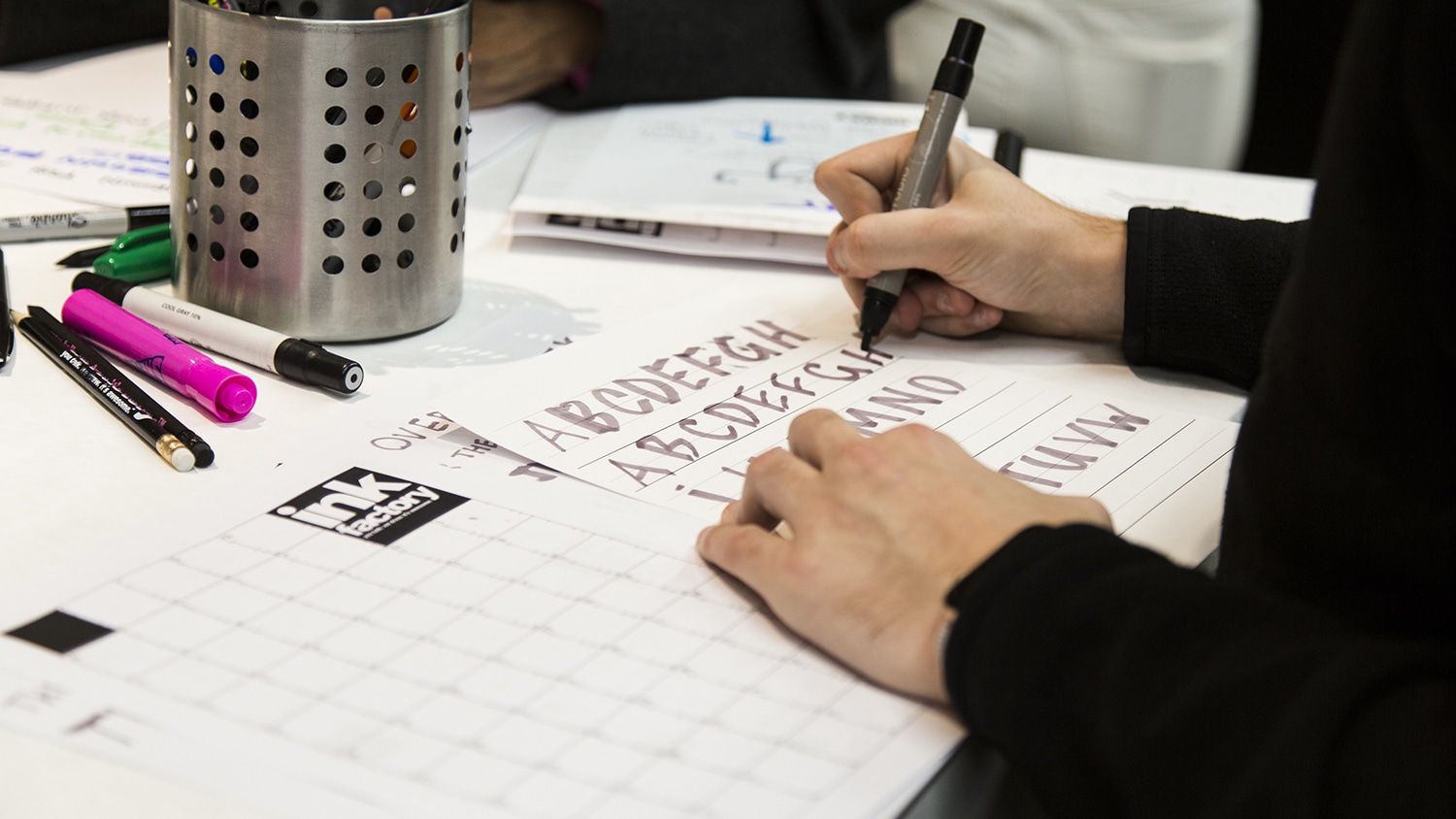 4. Less screen time, more hands-on analog 
The current stats about screen time are sometimes staggering. That glowing light that surrounds us when we wake up, eat meals, work, and sadly, when we get ready to sleep. 
Let's turn the screens off. Well, in the age of COVID-19, that's a bit hard. HOWEVER, when you're on a path to fulfill your professional development goals, we co-create a curriculum that promotes drawing with the most basic tools – pen and paper. Switching to analog capture is not only good for your brain, it's good for your eyes too! So, give your brain a break and turn to the most basic way humans have communicated – by hand. And hey, if you're up for illuminating your skills on a digital tablet, we got you covered as well.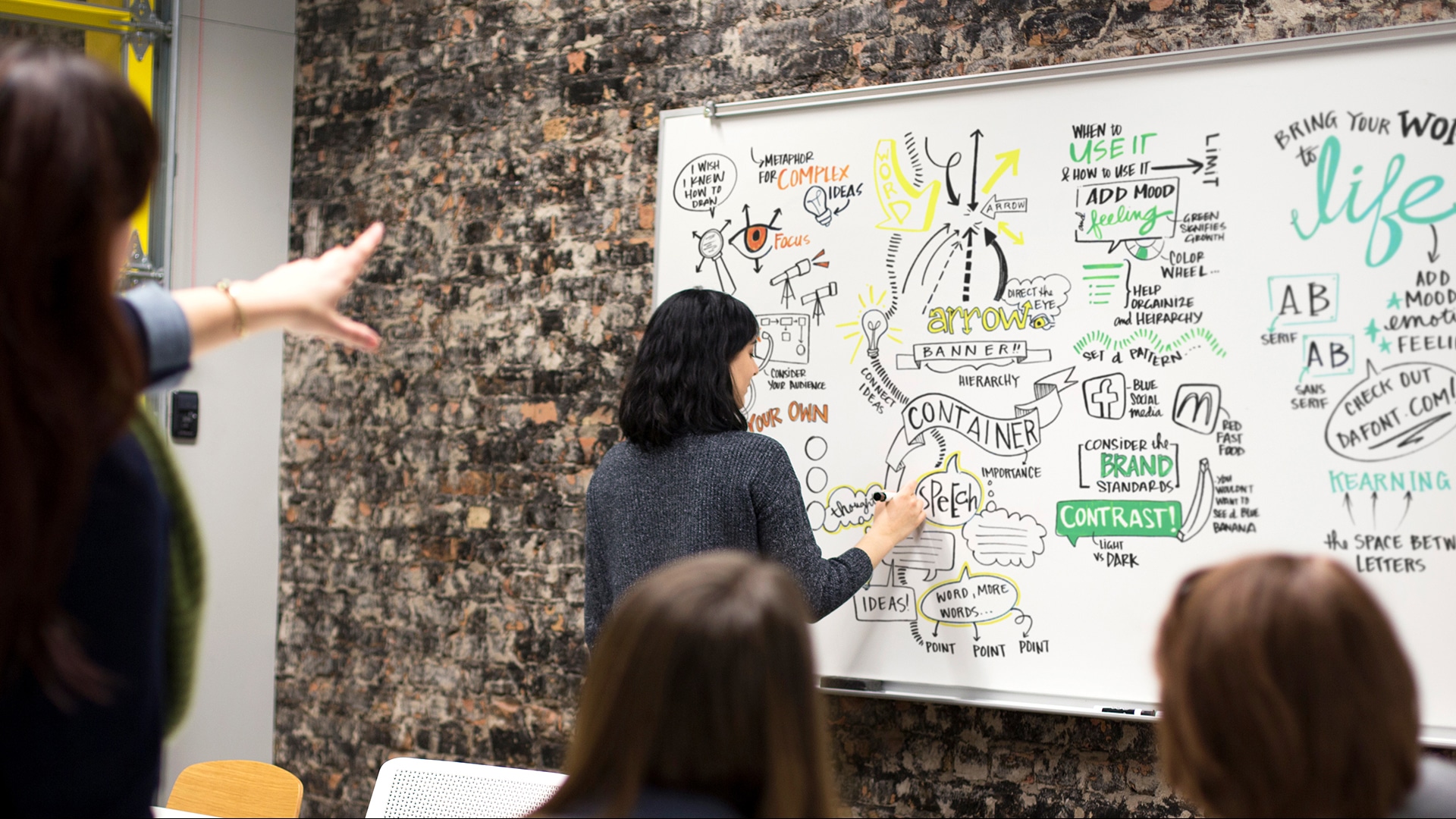 Are you looking for better options for professional development? Look no further than our Think Like Ink workshops. Whether you're looking for one-on-one or a way to invite your entire team, we have the right path for you.