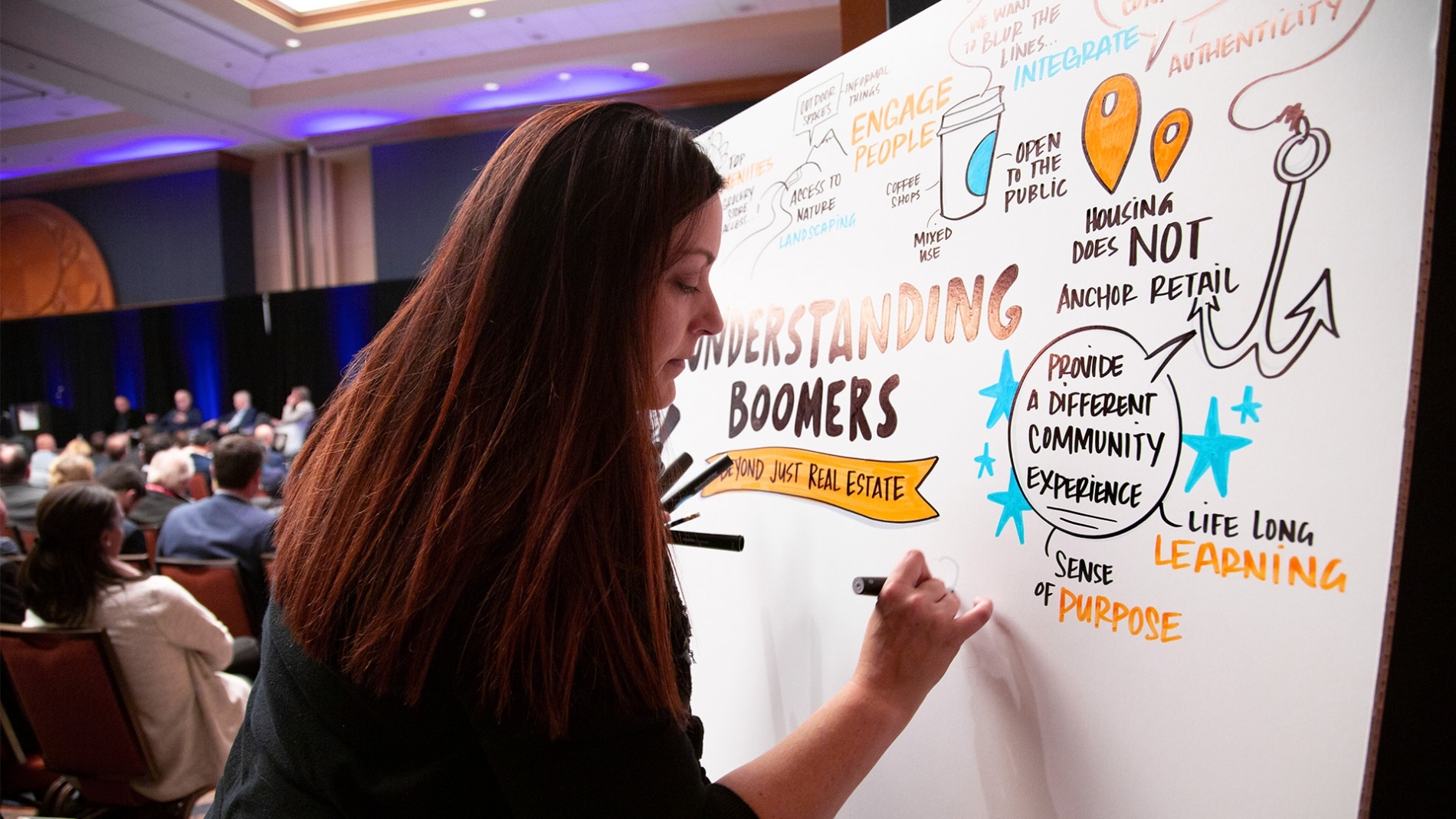 Real Estate Investing: Visualizing 5 Things We Learned at NIC Fall 2019
The National Investment Center for Seniors Housing and Care incorporates our visual notes into many of their conferences with great success. We are always wowed by how much the real estate investing industry changes from one conference to the next. They're constantly working hard to innovate! NIC brings in thought-leaders from inside and outside the industry to address important issues and discuss their ideas for the future.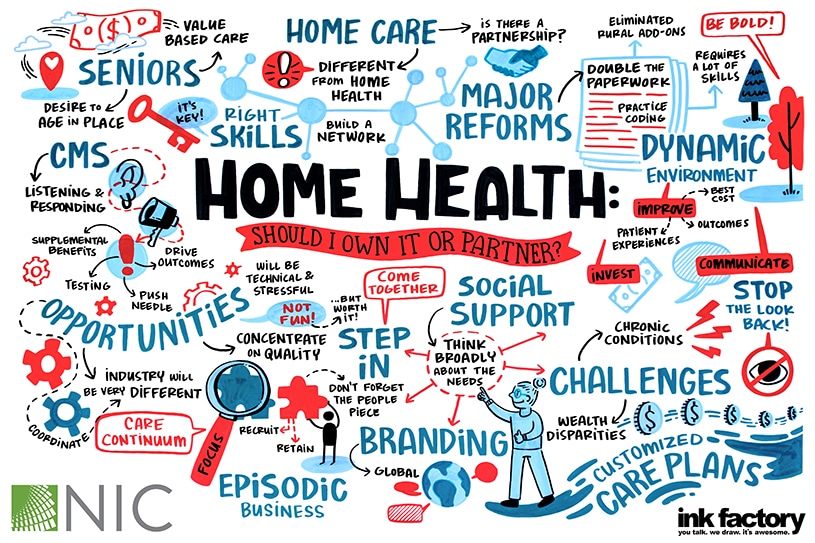 During the NIC Fall Conference here in Chicago, we drew visual notes for NIC's general sessions, hackathon, and NIC Talks (TED-style presentations). We supporting this exciting event year after year, and 2019 was no exception! If you're involved in real estate investing or are interested in the upcoming trends in senior housing and care, then read on for the top 5 takeaways from this can't-miss event.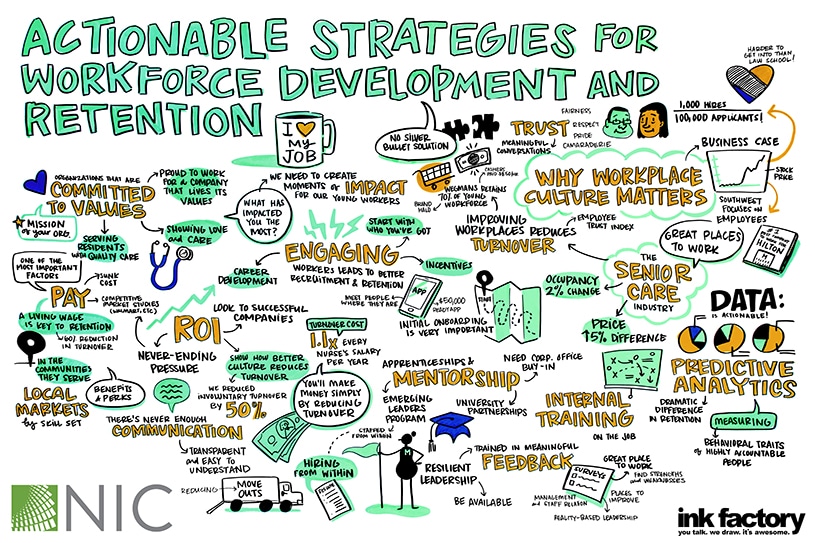 In Real Estate Investing, Workplace Culture Matters
At many of the events we support, including NIC, we hear about culture over and over again. People want to work for companies that treat them well. They also want to work for companies that do good for seniors and the world–companies that live their values. Companies that communicate and engage with their people authentically have more employee trust and lower turnover. Better culture is directly related to better ROI!
When employees enjoy their jobs, your customers can tell. Better culture in the real estate industry means quality service, more transparency, and better senior care. So, when thinking about where to invest, make sure you look at the culture of the company. It will allow you to get a better sense of its success trajectory.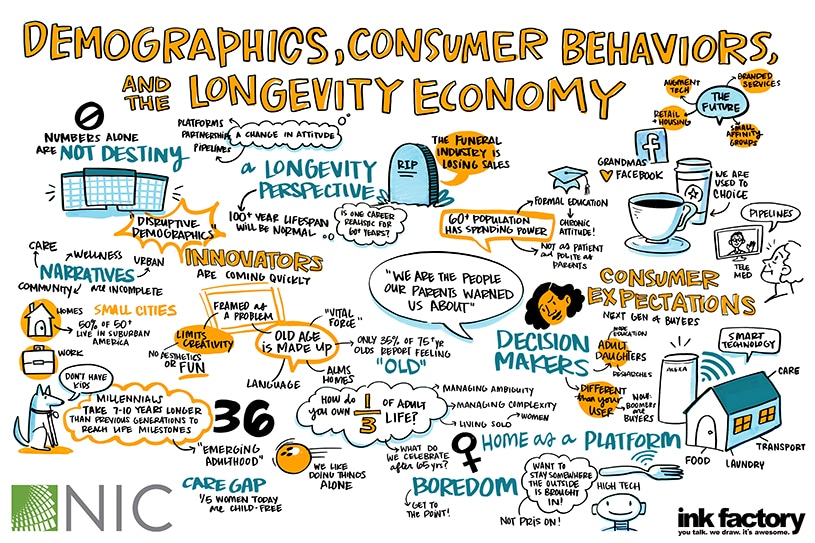 Think about the Next Generation of Users
The senior housing and care industry is at a very interesting point in its lifecycle. Baby Boomers are just starting to enter into the senior housing consumer pool and millennials are on the horizon. These upcoming generations don't want the same things as the generations prior. They understand that they will be in need of senior housing, but they don't want to be in "old folks' homes."
It's important to keep this in mind when purchasing properties for investment. In the future, senior housing will need tech alignment, branded services, small affinity groups and retail, all in one.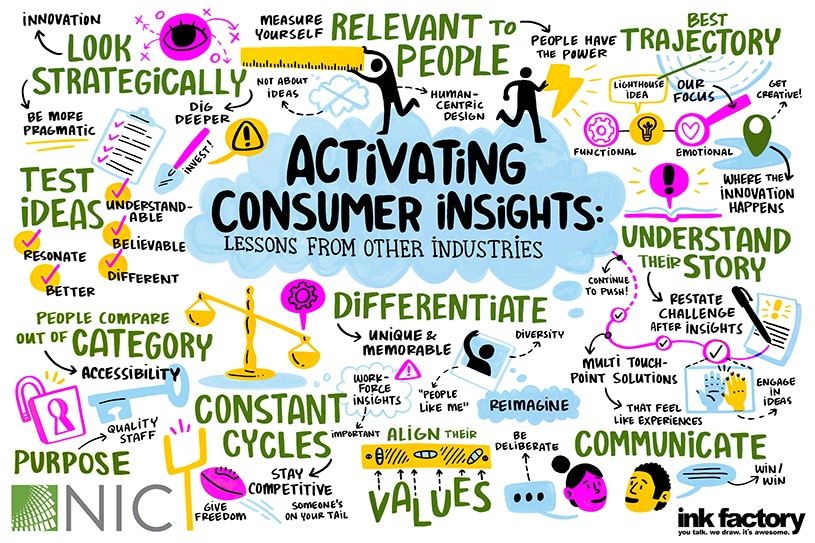 Real Estate Investors Should Learn from Outside Industries
Industries often get stuck operating in their own silos or bubbles. However, we learned that there are so many helpful tips and ideas that can transverse multiple industries. Looking at other companies and their successful strategies will help to reinvent the senior housing and care industries.
Companies that are worthy of investment will differentiate themselves from competitors. They constantly push themselves to find better solutions to the world's problems. There will always be high demand for great senior living communities–especially ones that strive to understand their residents and stay relevant.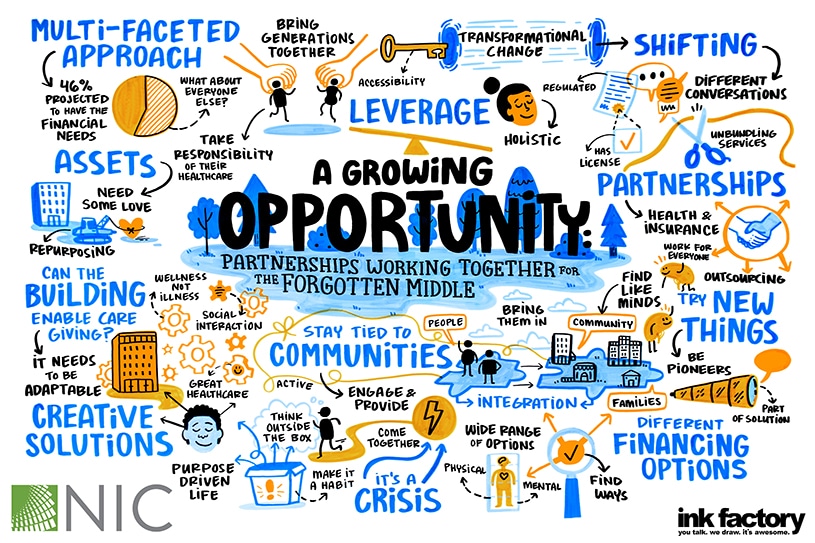 Everything Comes Back to Community
The industry is shifting, and so are consumers. Not only will they live longer and stay active longer–their finances won't be the same. The senior care industry is going through a transformational change that will require creative solutions and partnerships for success.
The next generation of seniors wants to stay in homes that are connected to their communities. They don't want to be separated from their family, friends, shops and local businesses. In order to cater to these new wants and needs, it's important to look for investments that are researching and testing out ideas now. Because if they're not innovating, they're losing!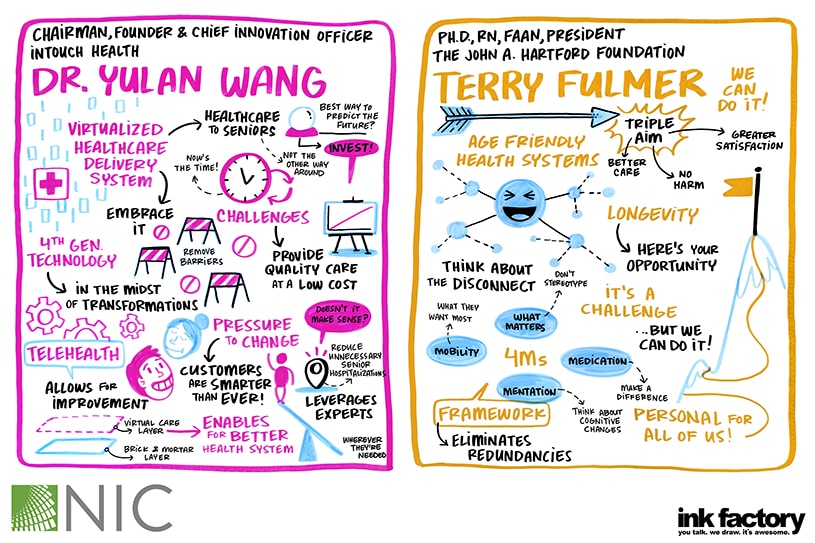 Keep Looking for Innovations
NIC Talks are a staple of the NIC conference. Experts are asked to speak about how they are innovating on the future of aging. There was so much interesting research presented! From brain research to autonomous vehicles, senior housing and care has so much more room to innovate. It's imperative to look at innovations outside the industry that could affect senior housing, especially in a positive way. When you know what you can expect from the future, then you are better set to make more informed investments and partnerships.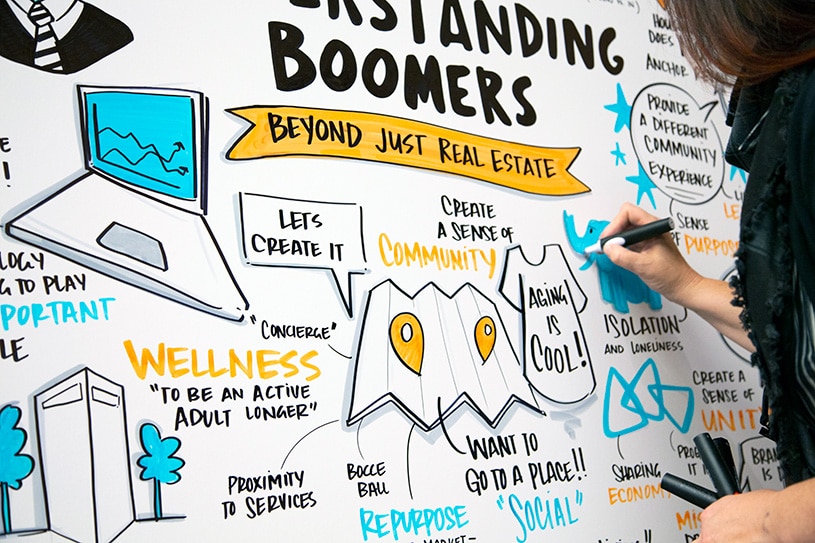 NIC strives to deliver the best educational and networking experience possible to its conference attendees. That's why they incorporate visual notes into their events! Planning your next event and curious about how our services can help? We'll work with you to create a custom visual experience for your attendees.