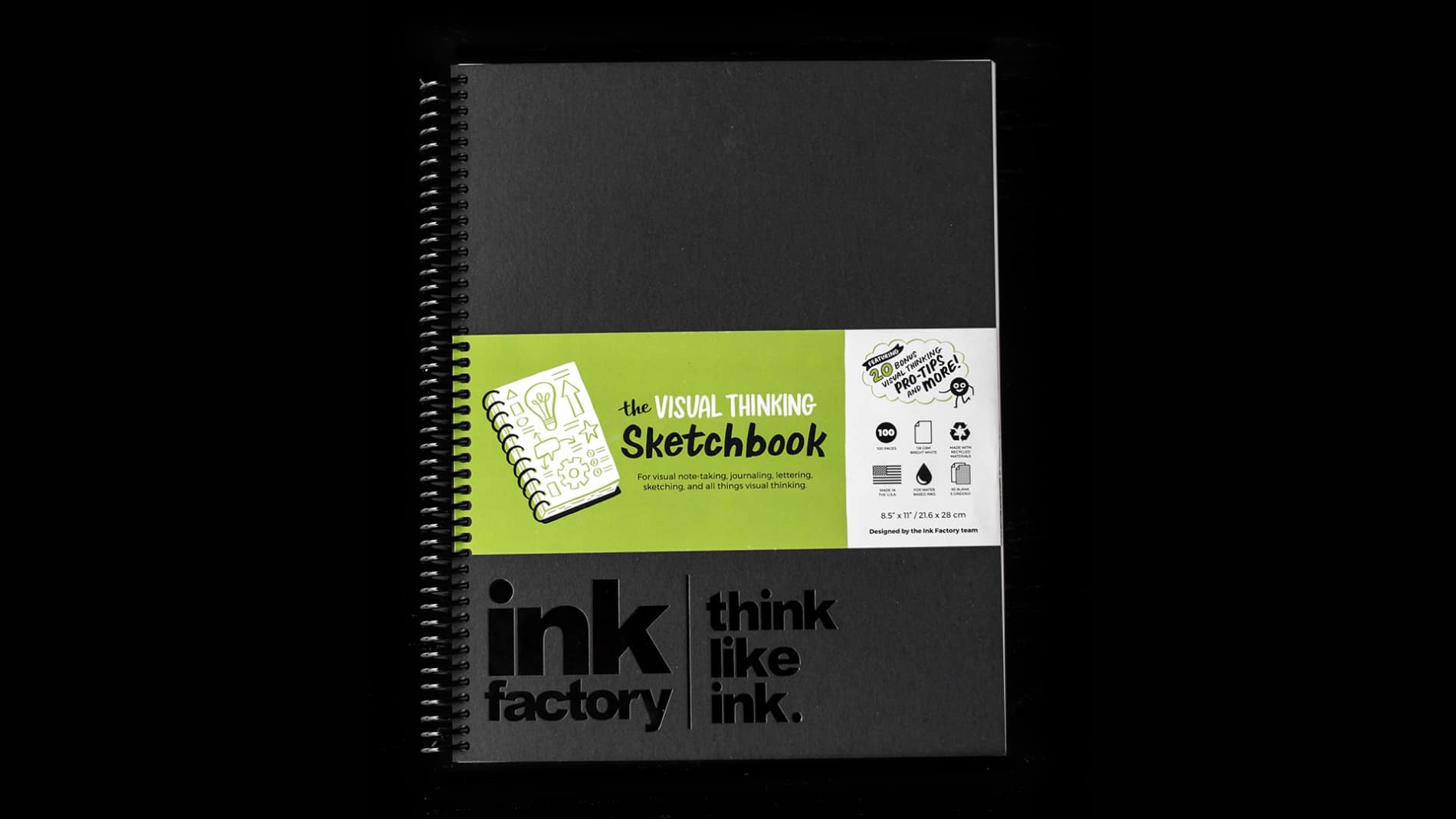 A Sketchbook for Sketchnotes: The Visual Thinking Sketchbook!
Ink Factory is known for creating large-scale visual notes at events like conferences and meetings. However, our team members also put the principles of visual note-taking to practice in our day-to-day work, from taking small format visual notes (aka sketchnotes) in meetings, to drawing up rough sketches to show ideas to each other.
Drawing in a visual notes style comes with a special set of challenges that not all sketchbooks can accommodate. We were struggling to find the perfect sketchbook for sketchnoting every day, so we made our own, with some very specific requirements:
We wanted LOTS of pages because we take LOTS of notes, and often tear pages out to share with others
We wanted a big enough surface to draw on with detail
We use markers instead of pens and pencils, so we didn't want ink to bleed through the page
Practicing handwriting can be a challenge without a guide like grid paper
We needed a sketchbook that could lay flat on a table without a seam down the middle
We wanted to live our values and create an ethically minded product
With those challenges in mind, we set out to create our perfect sketchbook. Something our artists and visual thinking enthusiasts would love to use for creating visuals that help them think and communicate.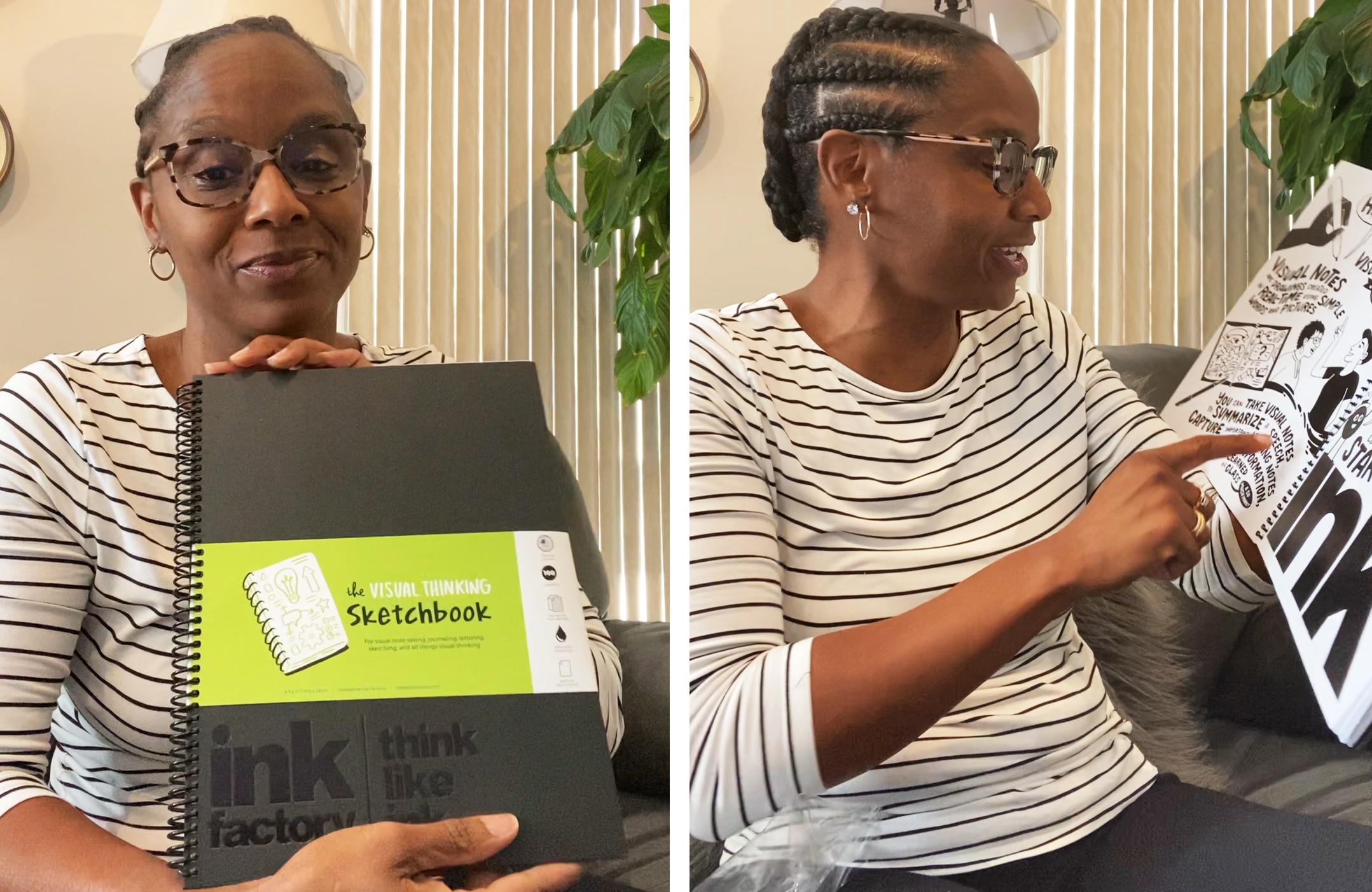 Sketchbook testers like Adrienne reviewed prototypes last year and gave valuable input!
The Design Process for Our Perfect Sketchnoting Sketchbook
Our team followed a design thinking process for creating the sketchbook, which in short, means we created several prototypes with various features and tested them. We created the Visual Thinking Sketchbook in collaboration with our fabulous testers–a team of visual enthusiasts that tested our prototypes and gave us feedback as we proceeded through the design process. We couldn't have done it without them!
The end result was a sketchbook that both met the criteria of our artists and our testers (non professional note-takers). By testing, we learned what features worked, what didn't, and what features mattered most to our audience (YOU!).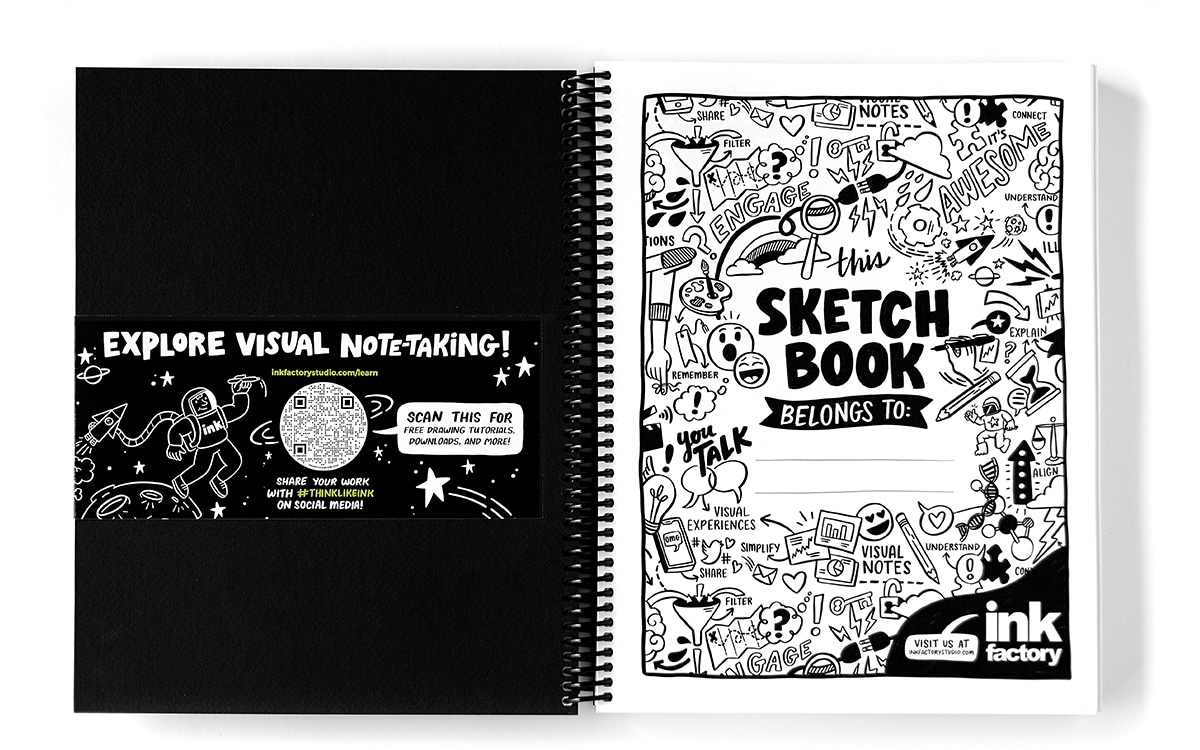 Sketchbook Features
Our perfect sketchnoting sketchbook features 10 intro pages to guide you on your visual thinking journey. Within the book, you'll find 20 pro tips straight from our artists, as well as a catalog of our favorite icons that you can use for reference when drawing.
Want to learn more about visual note-taking? Check out our new hub for visual learning resources here.
Perfect Sketchnoting Paper
A major takeaway from our testing phase was that our testers wanted a sketchbook that struck a balance between high quality and affordability. The nicer paper that we used, the more intimidated people were to actually draw in the sketchbook–which makes sense! High quality artist paper is great for refined illustrations, but personal visual notes are often quick and casual.
We opted for an 80lb bright white artist paper, which strikes the perfect balance between thickness and being unintimidating. Plus, most water-based inks we tested do not show through the other side of the page. There are 100 sheets of paper in the sketchbook, which should last quite a while, even for the most prolific sketchnoter! And if you use ballpoint pens, pencils, or water-based inks, you'll be able to utilize both sizes of the page.
The sketchbook's paper is also acid-free and lignin-free for archival quality, AND eco-friendly, environmentally responsible, and part of the
Sustainable Forestry Initiative.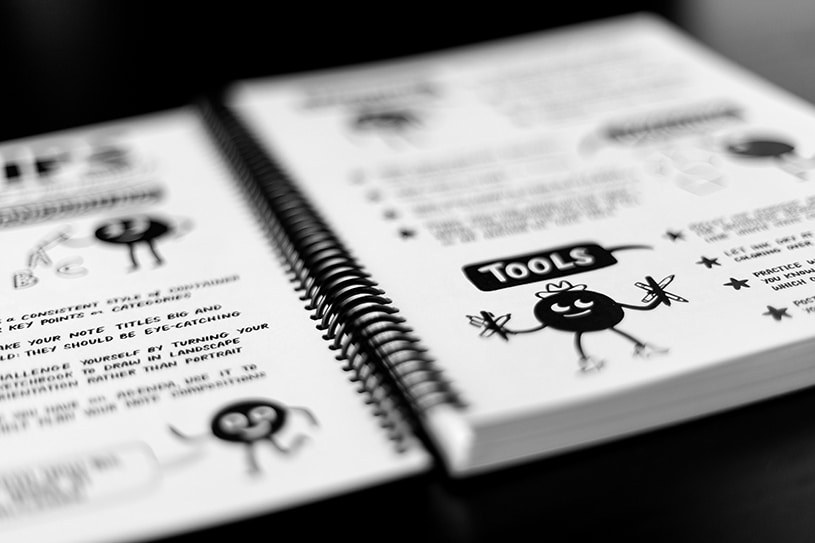 Spiral-Bound
We love spiral-bound sketchbooks because you can draw on either side of the page while the book lays flat! Our sketchbook's spiral is made from recycled material and has no memory like traditional wire binding. The raw material used for the spiral (and all the materials in the sketchbook) are American-made.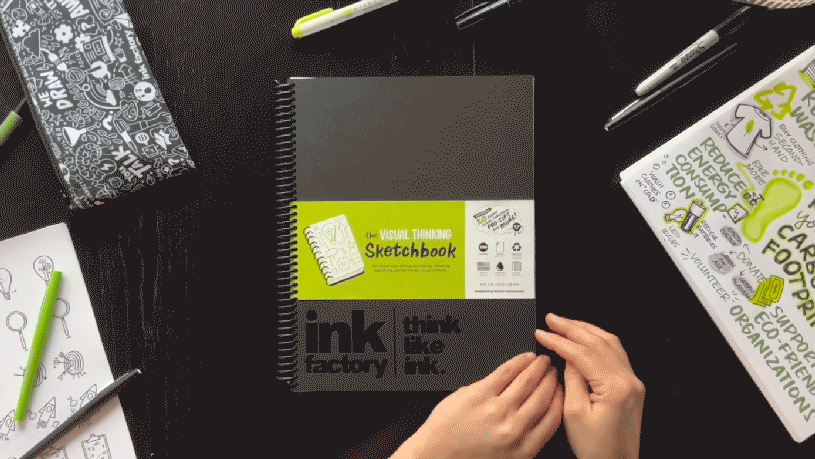 A Subtle Cover
For the cover, we wanted to keep our branding subtle so our users would feel comfortable taking the sketchbook anywhere–not like a walking billboard for Ink Factory (we're taking applications for that position, though). A debossed logo on black matte board fit the bill for a cover that will hold up well.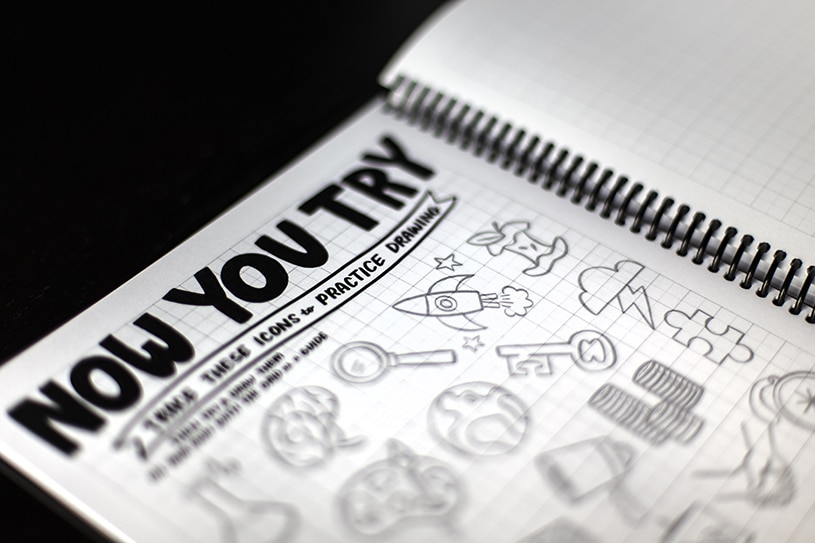 A Grid to Guide You
After the intro pages, you'll find 5 front and back pages of grid paper. Grids can help you fine-tune your drawing muscle memory, and we love them for teaching others visual note-taking. Use the grid to learn how to draw the icons in the intro pages, and to practice writing in a straight line.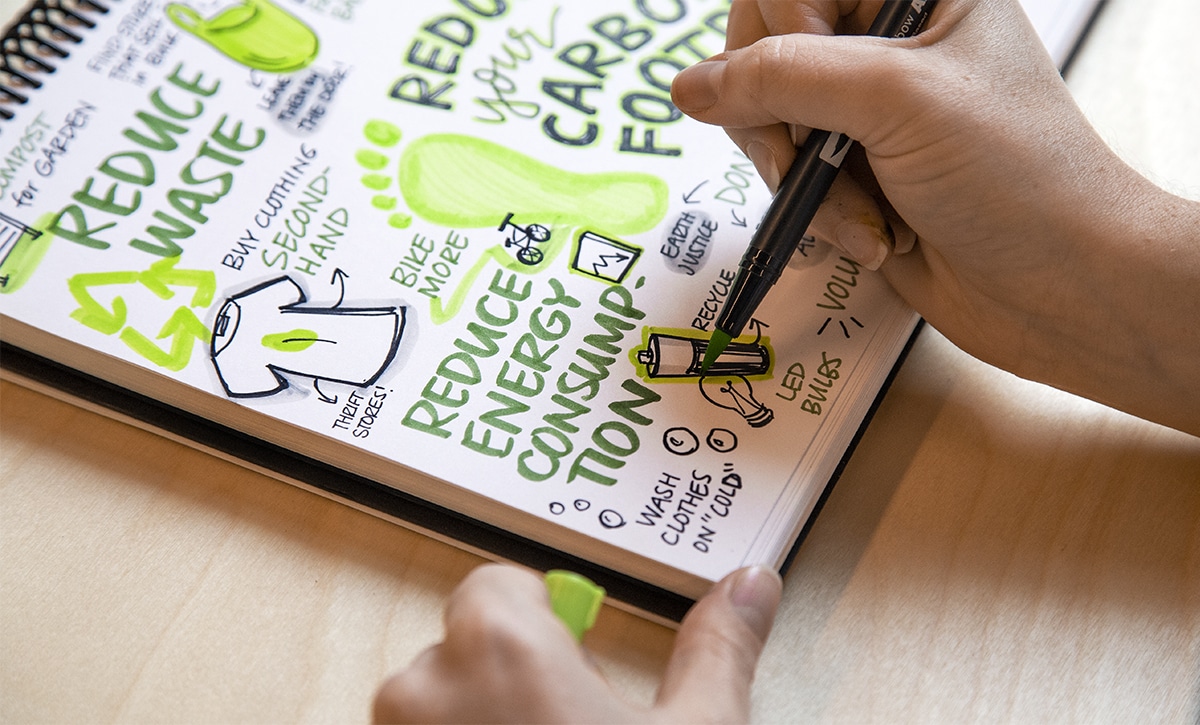 The Right Size Sketchbook for Sketchnotes
We were striving to make a sketchbook in which we could create visual notes that look the same as our large-scale notes. That meant we needed a size that had enough room for at least three levels of standard marker sizes for three different sizes of text.
8.5"x11" is the standard size of paper in the US, so it stacks well with your other documents and is big enough to fulfill the needs of our visual note-takers. It's also small enough to fit in a backpack.
A Sketchbook You Can Feel Good About
We strove to create a sketchbook that balanced the needs and desires of our customers with high-quality materials, affordability, great design, and low environmental impact. Products manufactured in the U.S. are more expensive than their overseas counterparts, and it was important to our team to know the people that were making our sketchbooks were being paid an equitable wage under fair working conditions.
We worked with a small woman-owned business in California to manufacture our sketchbooks. That means all of our sketchbooks are produced in the United States, reducing shipping emissions and ensuring equitable labor practices.
Pre-order your copy of the Visual Thinking Sketchbook today! Preorders end on May 27th, and orders will be shipped the week of May 30th, 2022. We don't know when the sketchbook will be available again after this preorder round, so make sure you reserve your copy!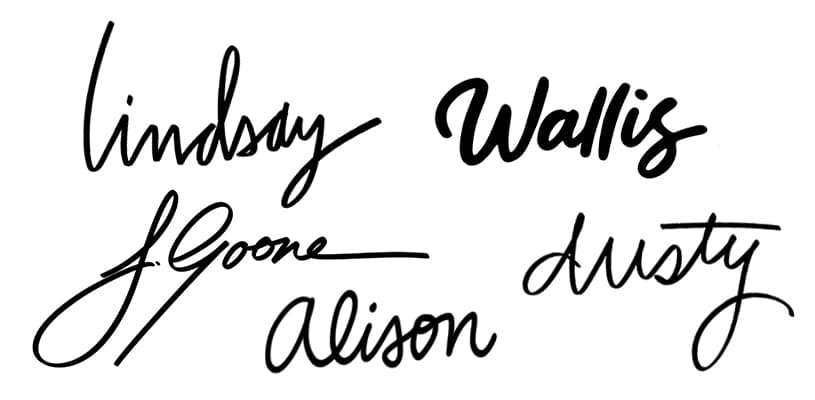 The Think Like Ink Team