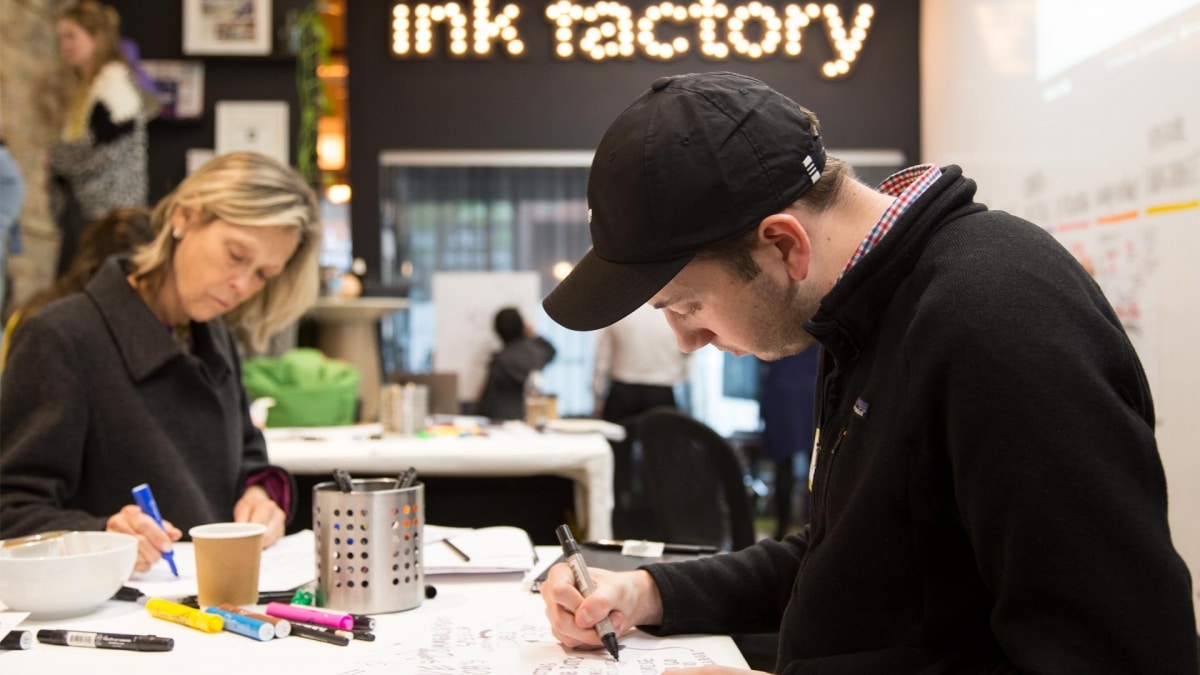 Visual Thinking Workshops Teach You To Think Like Ink
Once a year, we hold our public "Think Like Ink" visual thinking workshops in collaboration with Chicago Ideas. Our team is always impressed by the natural talent and quick-to-learn abilities of our attendees. Thanks to all the participants who came to both our half-day workshops!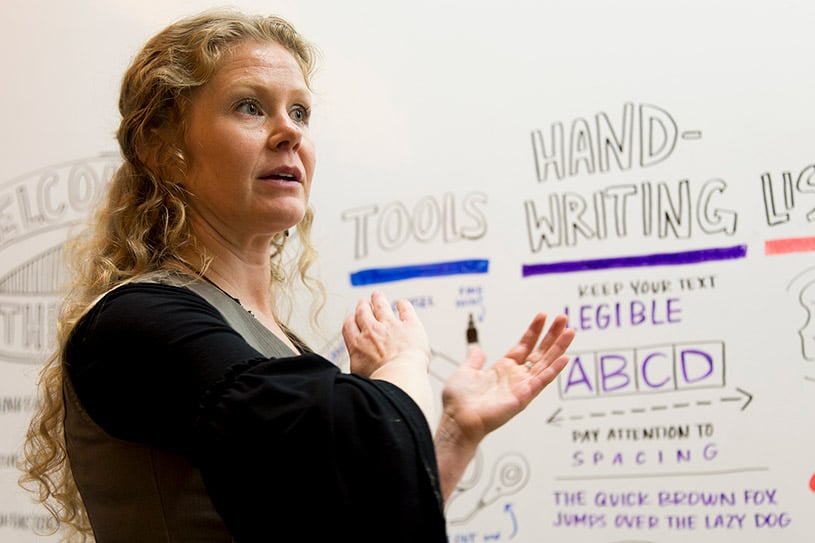 Ink Factory co-founder Dusty Folwarczny speaks to the class about visual language fundamentals
Learning the Visual Language
At our visual thinking workshops, we take you through the fundamentals of visual note-taking. You'll learn to think and communicate using the visual language. Visual note-taking experts from our team guided Chicago Ideas participants through exercises on tools, handwriting, listening, drawing, and more.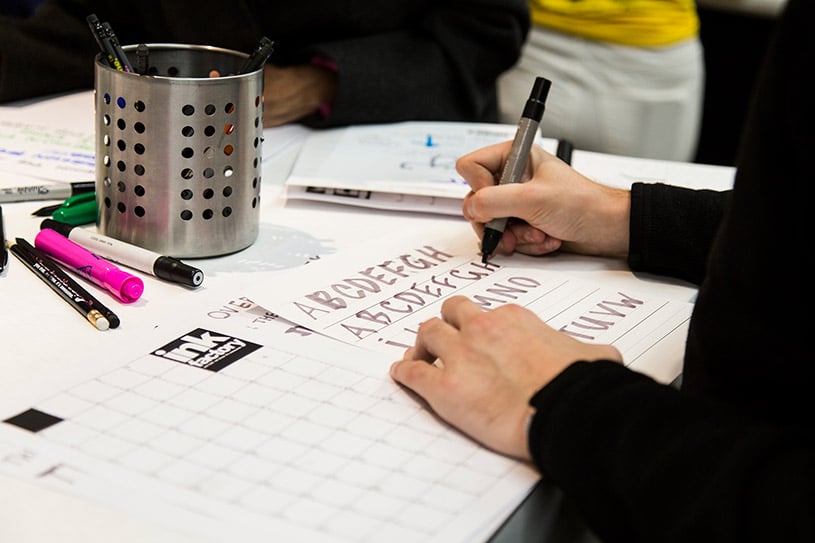 Workshop attendees got a hands-on experience into the world of live visual note-taking by creating several of their own live notes. We also walked them through exercises that reinforced all the fundamentals of visual note-taking. We love the atmosphere of sharing and feedback that our workshops foster, and the enthusiasm of all our participants for lifelong learning!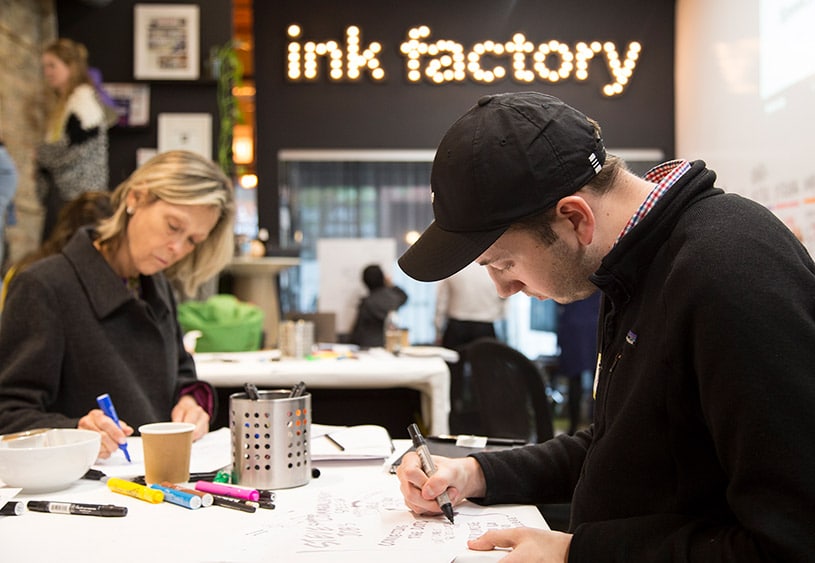 Visual thinking workshops for all ages
In addition to teaching Chicago Ideas attendees, we held our annual workshop for the Chicago Ideas You(th) program. CIW YOU(th) is a unique program that provides 450 high school students from at-risk communities in Chicago direct access to Chicago Ideas Week programming. They get the opportunity to go behind-the-scenes of companies and organizations, and a direct pipeline to our globally recognized speakers for more intimate small group interactions. Visual notes are a fantastic form of note-taking for students to improve their memory, information retention, and engagement in the classroom!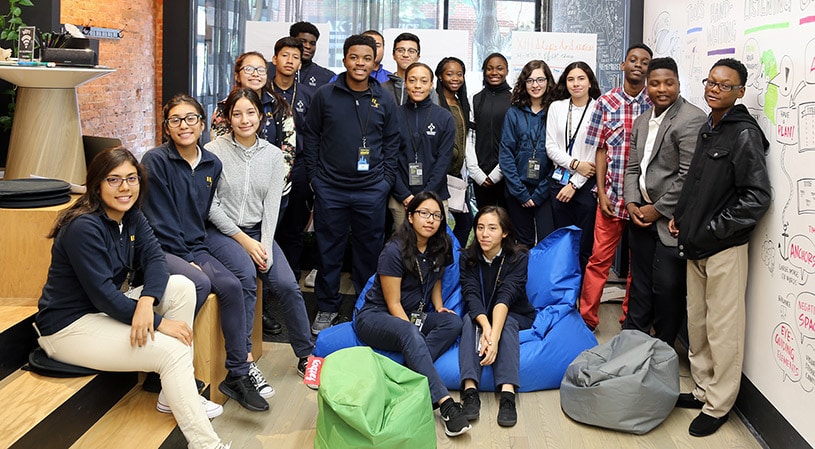 Visual thinking workshops are for anyone
Still feeling intimidated to draw in front of people…live? We break down drawing into its simplest forms and show you how even circles and squares can act as visual metaphors for just about anything. You'll even get hands-on experience creating live visual notes with real-time feedback from our team. Don't worry, we don't bite!
Turns out, a picture is really worth a thousand word! Being able to communicate with your team through visual notes means you'll be able to present your ideas clearly and engage your team members more effectively. Ready to grab a marker and learn visual note-taking? Get in touch about a custom workshop or see our public workshop schedule.