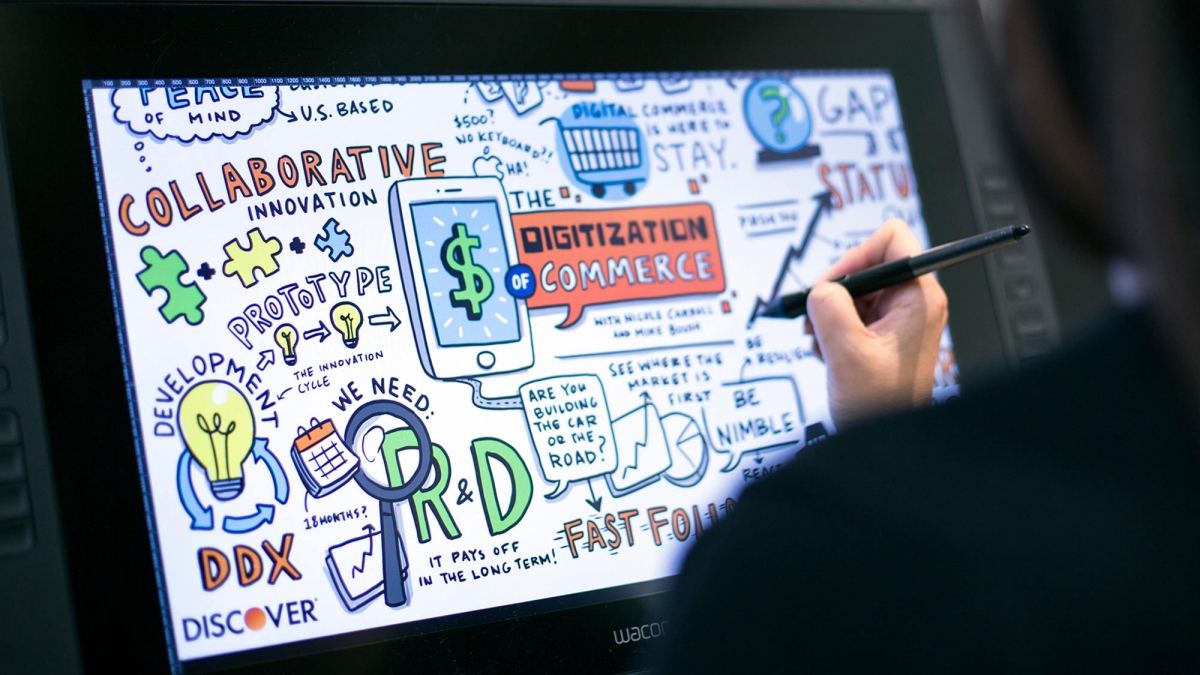 Why Your Webinar Needs a Visual Note-Taker
While webinars are one of the most effective marketing tools, they can be a challenge to execute well. It's hard enough to grab and hold an audience's attention, but when there's a screen between both of you – and the numerous distractions that come along with it, hosting a successful webinar can be a challenge.
Visual notes are the perfect way to capture an audience's attention, keep them engaged, and help them remember the content from your class long after it ends!
There are several ways a visual note-taker can support your next webinar.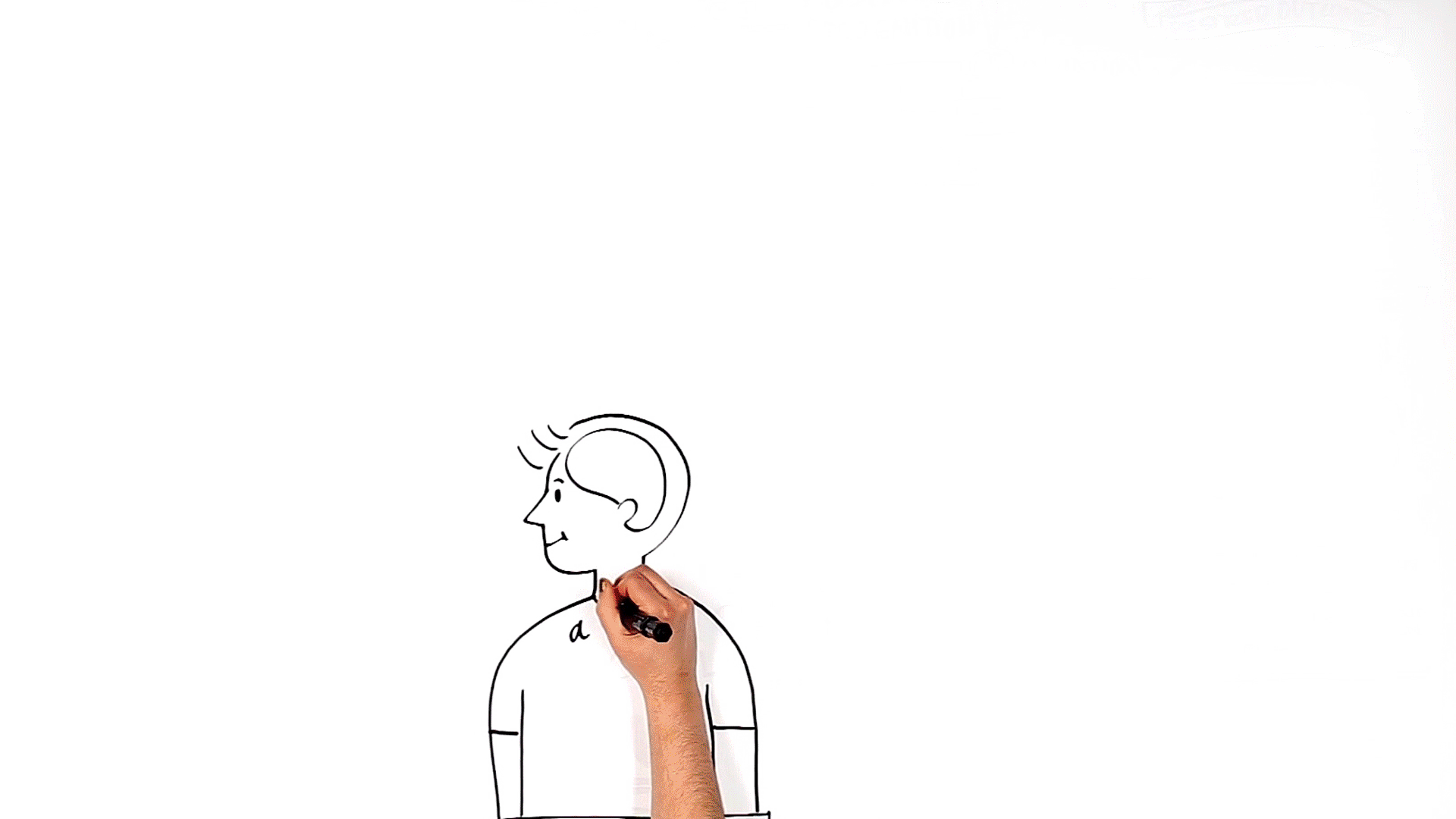 Live drawing webinar
We can set up a webcam in our studio in front of our usual visual note-taking setup. We'll join your webinar and listen along as we draw, so everything is done live. After the class is over, we'll take a photo of the visual notes we created and send you a digital version of it.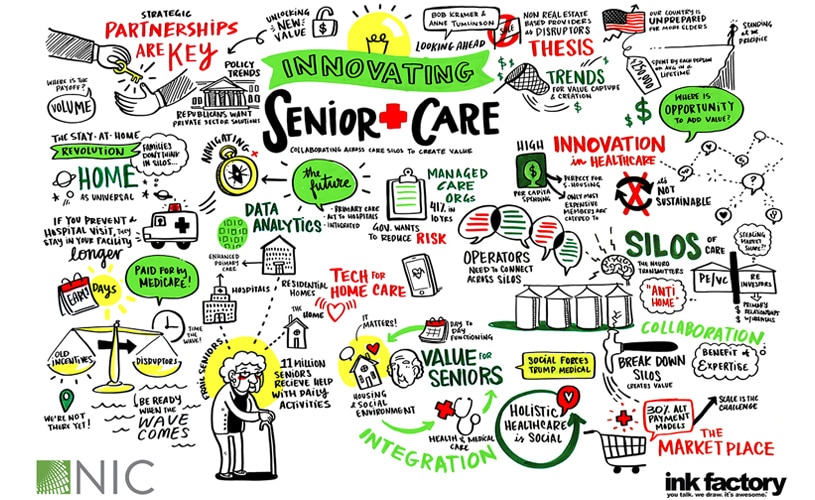 Created live for the National Investment Center's session on Innovation Senior Care

When participants can see what you're saying visualized on screen, in the moment, they're more likely to pay attention and stay engaged with what you're saying.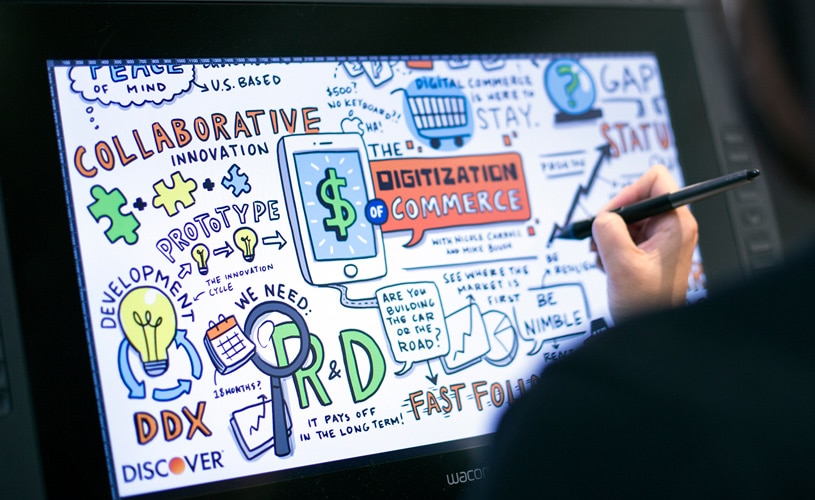 Digital drawing webinars
Our artists are also capable of drawing digitally on tablets, which can feed into your webinar via screen share. Instead of seeing a person drawing on a board, you'll get a clean view of just the visuals being created live. Since the drawings are already in a digital format, you can send them off to participants almost immediately after the webinar ends.
Research shows that when content is presented visually, people have an easier time drawing connections between ideas. So when you pair visual notes with your webinar, people will more easily understand what you're presenting.

Pre-drawn illustrations
If you have a lot of complex information to communicate in a short period of time, or simply want a perfectly polished product, a pre-drawn illustration that can be presented in your webinar is the right fit. We work with you to understand your content and create an illustration or animation that will work for your presentation. We can create a video that is played during the webinar, or illustrate a PowerPoint deck to accompany you while you talk.
Visual notes will make your webinar one participants are sure to remember. In fact, We remember 80 percent of what we see, but only 10 percent of what we hear. Make sure your hard work isn't forgotten–pair it with visual notes for lasting impact.
Want to have your next webinar visualized? Contact us to get started.