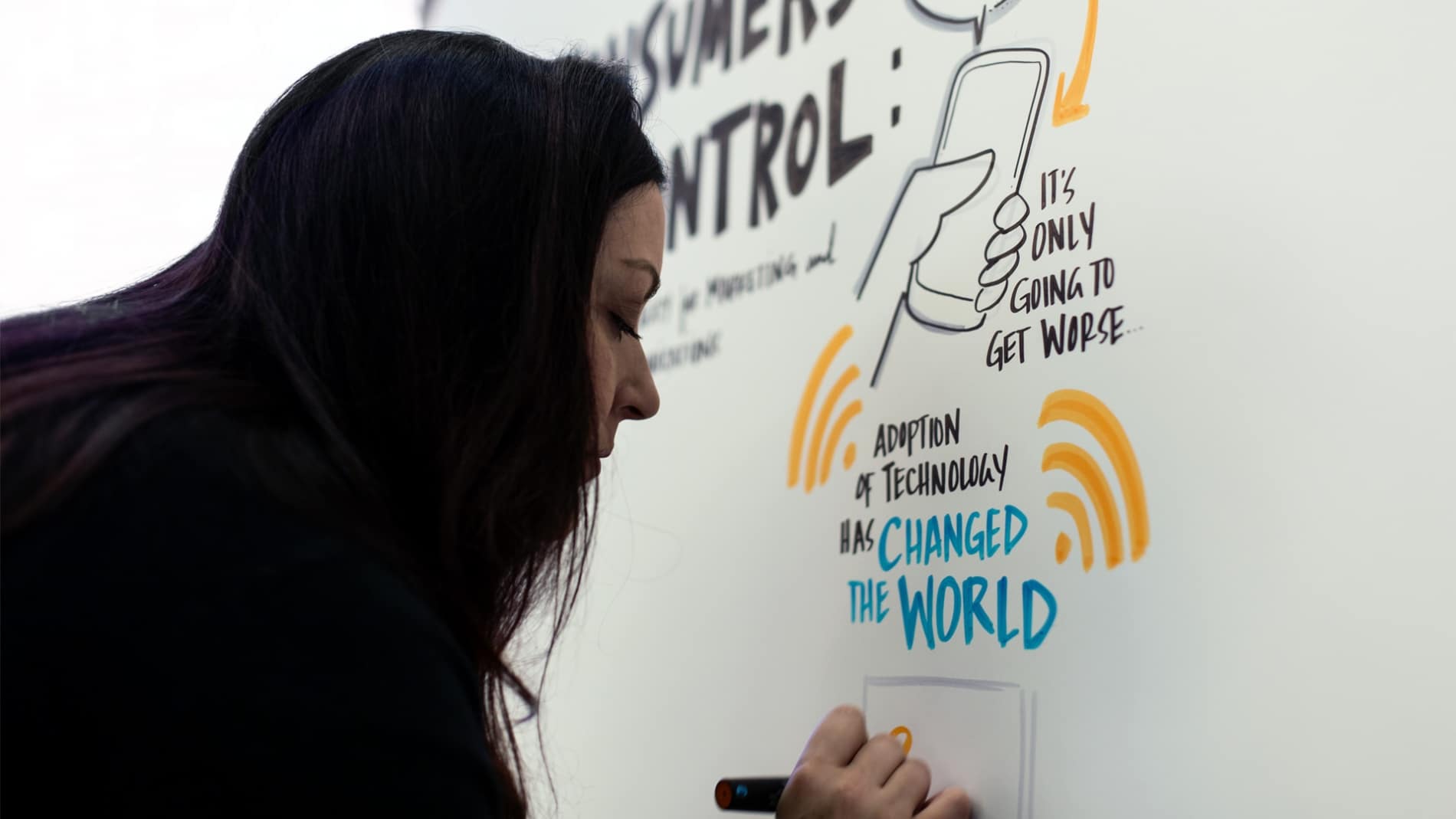 Communicate Better: What Your Organization Needs to Know From IABC Heritage
We hear it at virtually every single event we support with visual note-taking. Communication breakdown and struggles are an epidemic! Even in this high-tech world, organizations continue to struggle with communication, both internally and externally. And as visual note-takers, we know and value the importance of good communication. At The International Association of Business Communicator's latest conference, Drive the Future, we learned how organizations can communicate better–both to customers, clients, and employees.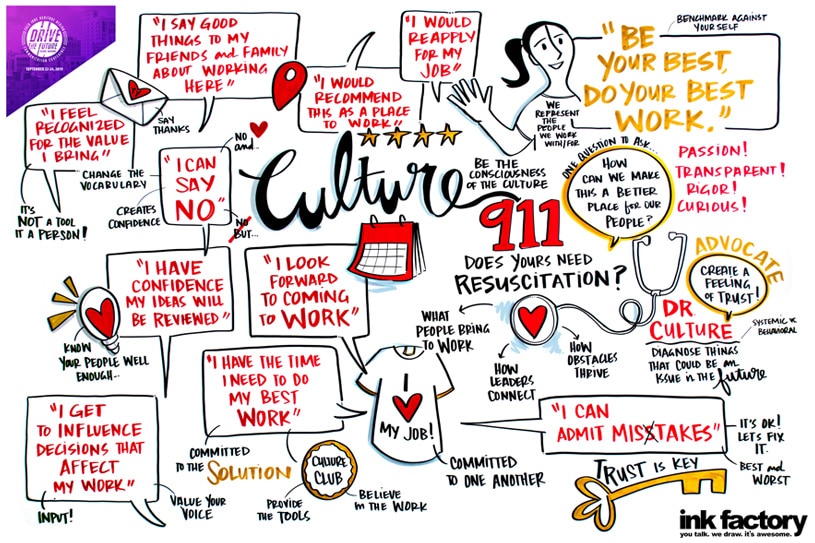 Communicate Better through Culture and Trust
Create a "culture club." What's a culture club? Well, we actually have one at Ink Factory! It's a team of employees from all areas of our company that meet to organize around ways that we can fulfill our values.  This allows them to get involved at any level and make decisions that influence how we all work (for the better!). When employees get to influence culture top-up, we've found that they have more trust in our organization, and we are all better equipt to make our values a reality.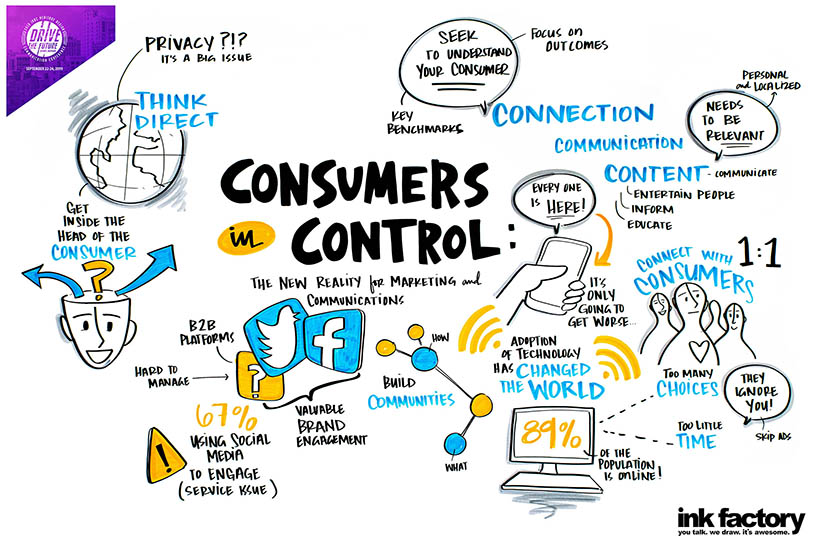 Consumers are in Control in the Digital Age
In this digital world, we all have more and more gadgets and apps vying for our time and attention. Employers, marketers, and managers should we must seek to understand their "consumers" (or employees) and look for opportunities to engage with them one on one. A generic one-size-fits-all message just isn't going to cut it anymore! If you want to get someone's attention, make sure your message is relevant and is sent at the right time.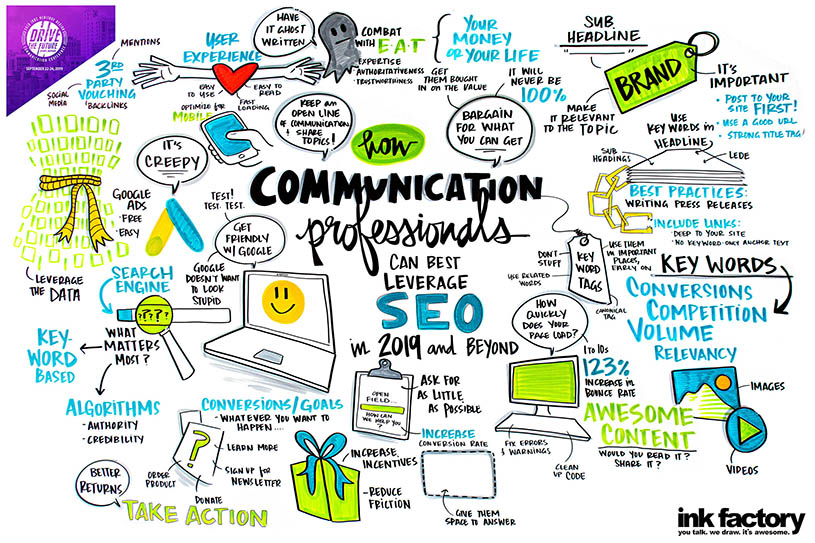 Don't Underestimate The Power of SEO
Data is powerful. But interpreting that data and making meaningful moves towards better communication can be tricky! Marketers should take some time to dive into their Google analytics to see where points of friction can be reduced on their websites. The fewer friction points (like a slow-loading webpage), the more likely people are to digest your message. Include clear calls to action with your message, which will lead to better returns. And most of all, create awesome content based around keywords that are relevant to your organization.
Internal Communicators Need Humanity
Want your messages to hit home internally? Make sure you treat your employees like humans and communicate with them as such! Keep your teams updated with personal and relatable stories, and like a video of encouragement from the CEO or a weekly newsletter infused with humor.
Get creative with business communication by adding fun videos, gifs, and pictures of actual employees. Did your team have fun re-creating an episode of carpool karaoke? Sharing memorable human moments will bring your team closer, which means they'll be more likely to communicate with empathy.
Make your emails short and to the point, so you don't overload people with information. And, when presenting statistics, make them come to life with a descriptive metaphor or visual aid.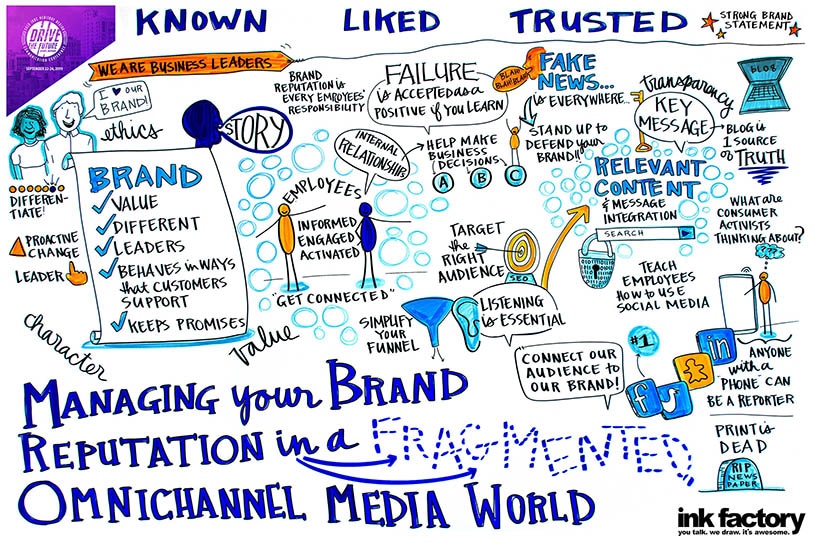 Communicate Better By Managing Your Brand
How do you make sure your brand is not only known but liked and trusted by customers and employees alike? Now that media is spread across channels, navigating how you share your messages can be a challenge. Make sure to keep your messaging focused on the value that your organization brings to people and how your organization is different.
Assess what channels should be used for what kinds of content, so you can make sure your key messages are shown to relevant audiences at the right time. And don't underestimate your employees on social! Teach them to use it and interact with your brand. At Ink Factory, our employees have the freedom to post relevant videos and photos to our Instagram stories so you can see what kind of hijinks we're getting up to throughout the day.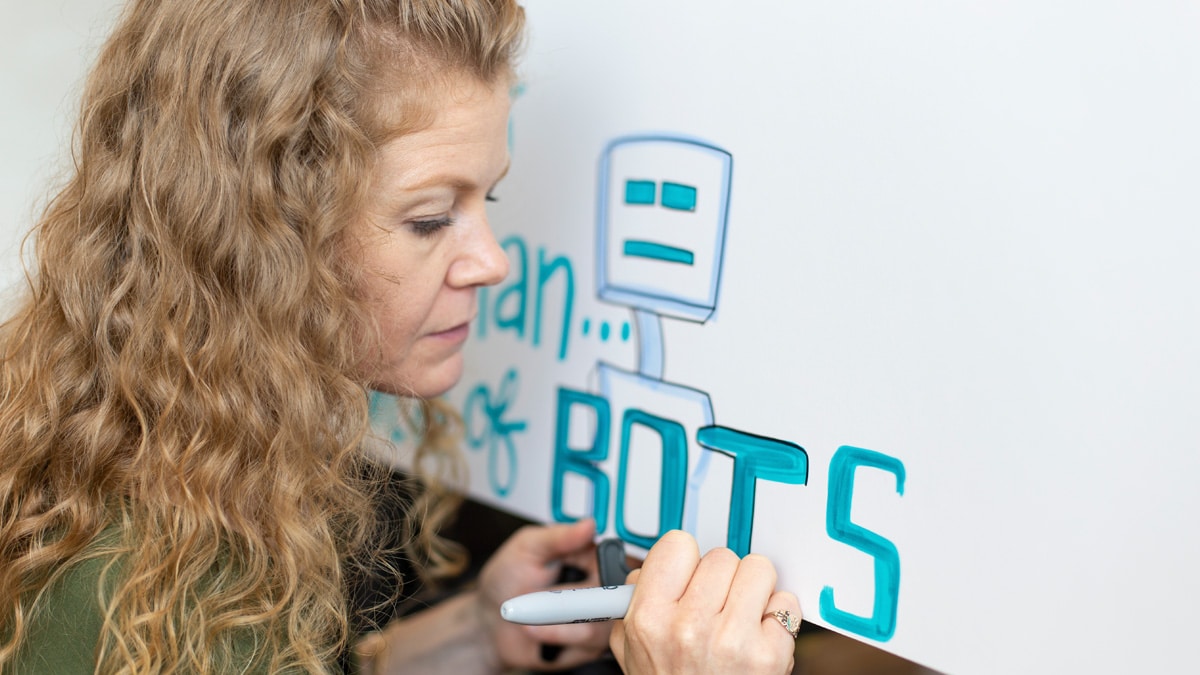 Of course, at Ink Factory, our favorite way to communicate is through the visual language. Making your ideas come to life through drawings means you can more easily and quickly share complex concepts throughout your entire organization, and that more people will understand those ideas! Interested in how we can help you communicate better through visual note-taking, illustrations, videos, and more? Get in touch today!