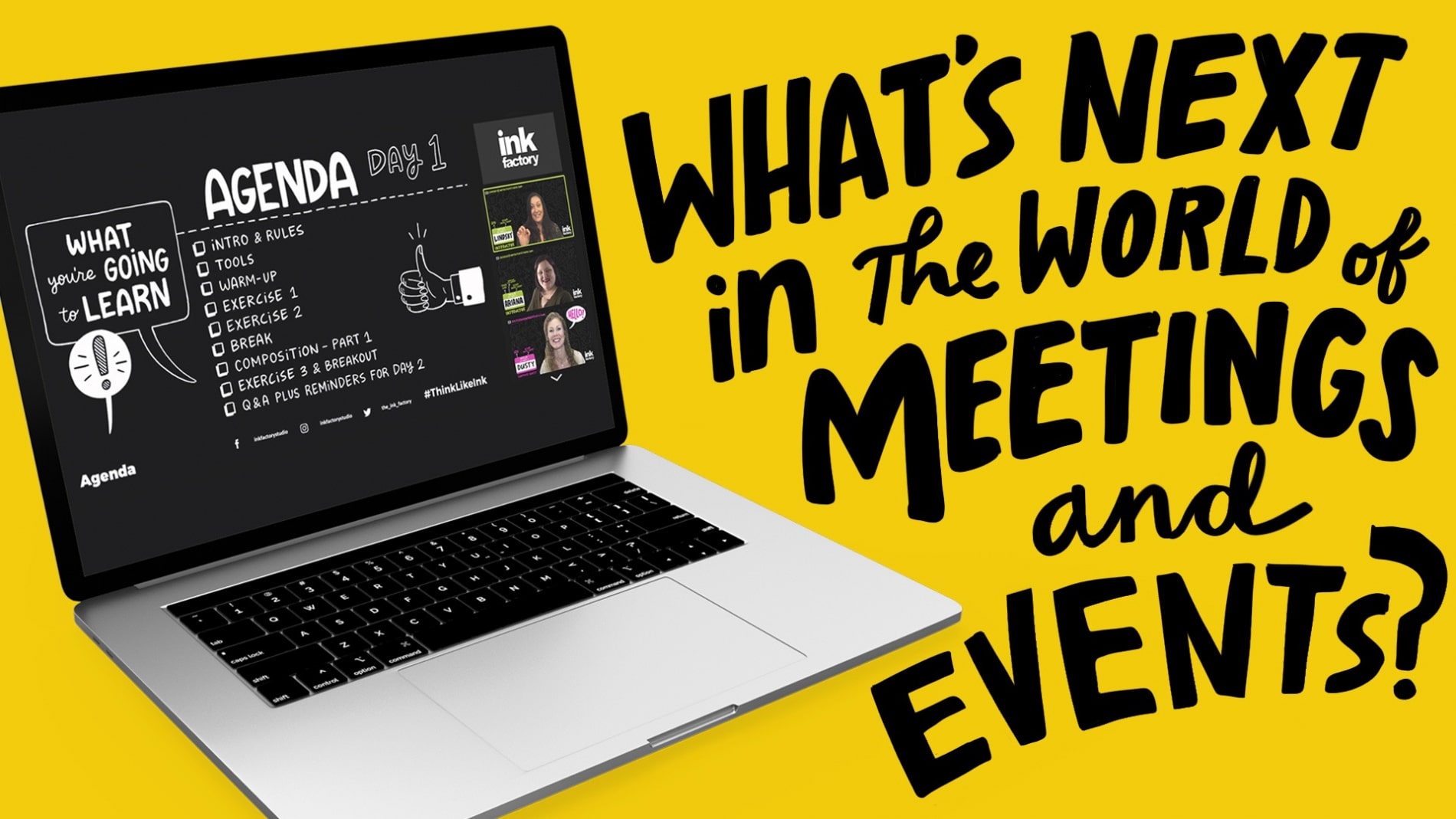 What's Next In The World of Meetings and Events?
In a matter of months, everyone in the world has become an expert when it comes to working from home, attending virtual meetings and events, catching up with friends and family using video conferencing. From learning how to reduce distractions, increase energy, and even how to Zoom bomb with a baby goat–we've all tried every bit of advice when it comes to making the best of this new normal.
The pace of getting back to "normal" life has its ups and downs. Ink Factory is experiencing an upswing trend with clients who are starting to blend the virtual and physical world to maximize engagement with their clients, audience, and employees. Are you looking for the perfect visual experience for your meetings and events?
Here are 4 visual ways to host virtual and in-person meetings and events: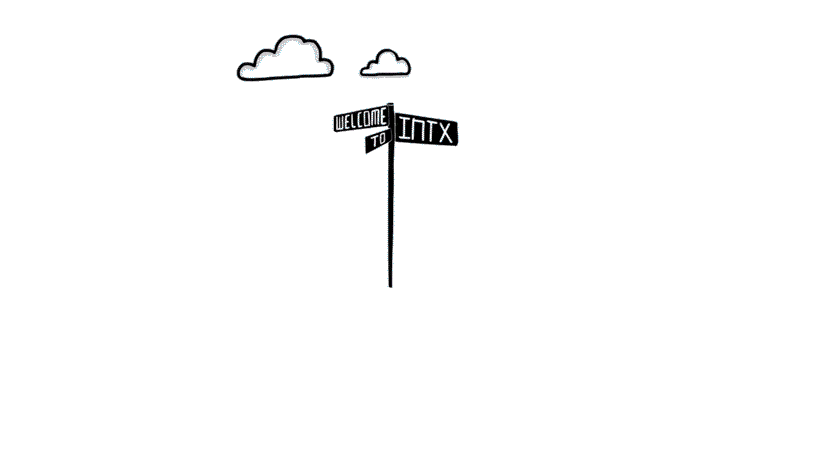 Clip from the Internet and Television Expo Promo Video
1. Enhancing the visual notes experience with video
Videos add a layer of engagement in a way that allows the view to experience your story by making a real connection to the content, aligning your team members, explaining complex ideas, and inspiring them endlessly. It doesn't matter if you're communicating your message to a small group or thousands of people; or if you're a small non-profit organization or an established Fortune 100 company – your story matters and deserves the best vehicle for sharing. Here are some ways that you can transform your content into a video:
Create a short video introduction to your event by highlighting key sessions and messages that your audience will be experiencing. Our videos are co-created with you – from brainstorming, editing the script, validating your ideas, transforming them into a storyboard, and collaborating on how the hand-drawn images will come to life with our motion graphics team. 
"Thanks to the original, engaging, and super-fun animated video Ink Factory created for us, our story has been shared, liked, retweeted, and enjoyed by thousands."
MARK MANLOVE, SENIOR DIRECTOR OF CONVENTION MARKETING at INTX
Transform the real-time digital visual notes into fun, shareable, and memorable time-lapse videos. These quick videos are a great way to engage your audience after your event wraps up by sharing on social media, post-communication newsletters, and follow up emails to keep them connected and excited about the content they were a part of.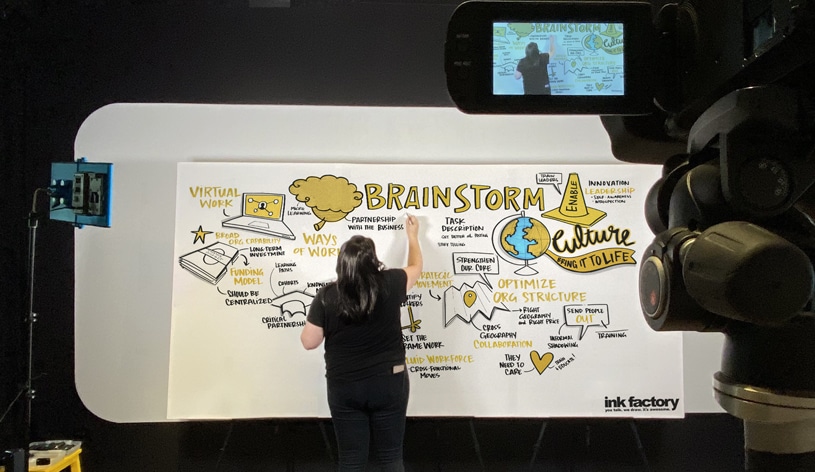 2. Analog brainstorming in the digital space
Sure, everyone has been connected together during a Zoom meeting, watching a presentation unfold, making connections and comments, and then wrapping up the meeting with a list of action items. BUT–there's a better way to eliminate the fatigue we've all experienced as we sit in front of our laptops. Even though the virtual meeting space is fully digital doesn't mean the human element goes away. By using a simple webcam setup, we can capture brainstorm sessions, strategy meetings, and alignment conversations, in real-time, using analog drawing methods that we've been using with our clients since before Ink Factory was founded. 
The human element of analog adds an important layer to the routine webinars and online meetings: authenticity. You and your participants see an artist in action as they listen, synthesize, organize, and visualize the spoken conversation right before your eyes! Bonus points – the final graphic recording is shared just as fast as our digital visuals are once the meeting is over.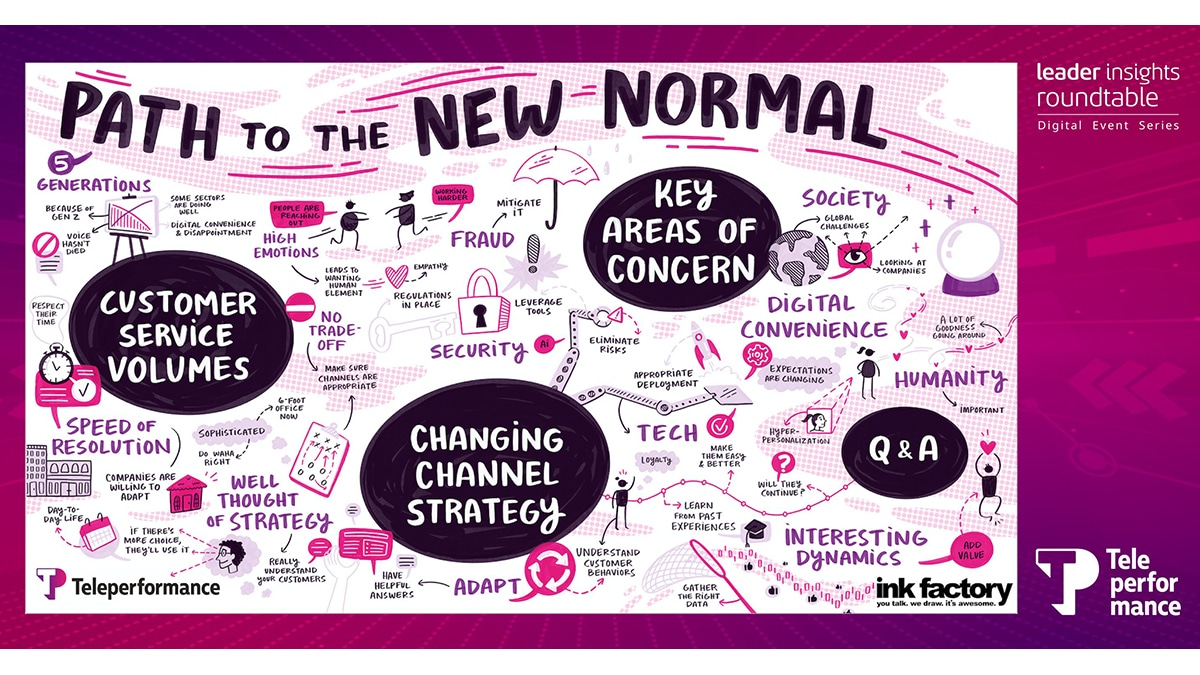 3. Infusing the visual experience with your brand identity 
With any event, your brand is just as important as the content when you're communicating with your clients and audience. In the analog world, we've integrated brand-conscious imagery and color palettes to create our hand-drawn visuals for clients around the world. This is even easier and more effective in the virtual world. Imagine sending out a newsletter to your target base that has brand-centric hand-drawn visuals that link them to your purpose.
When they accept your invite or purchase a seat at the virtual conference, these same visuals will be integrated into everything from virtual backgrounds and welcome screens to bespoke digital canvases that our artists create as a base for the drawings they create in real-time. Once the meeting or webinar is over, all of the visual assets can be packaged up in a concise digital package and sent off to everyone who joined.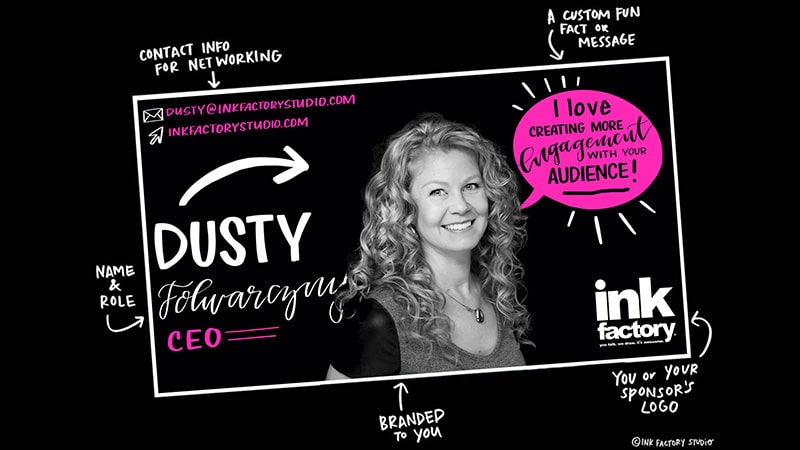 Bonus points! We also offer customized virtual backgrounds that can tell a story about each participant or showcase key themes and ideas of the event. These can be dispensed prior to the event as a way to gather contact information in the form of a "thank you" incentive for signing up or sent to attendees as a surprise immediately before the event starts.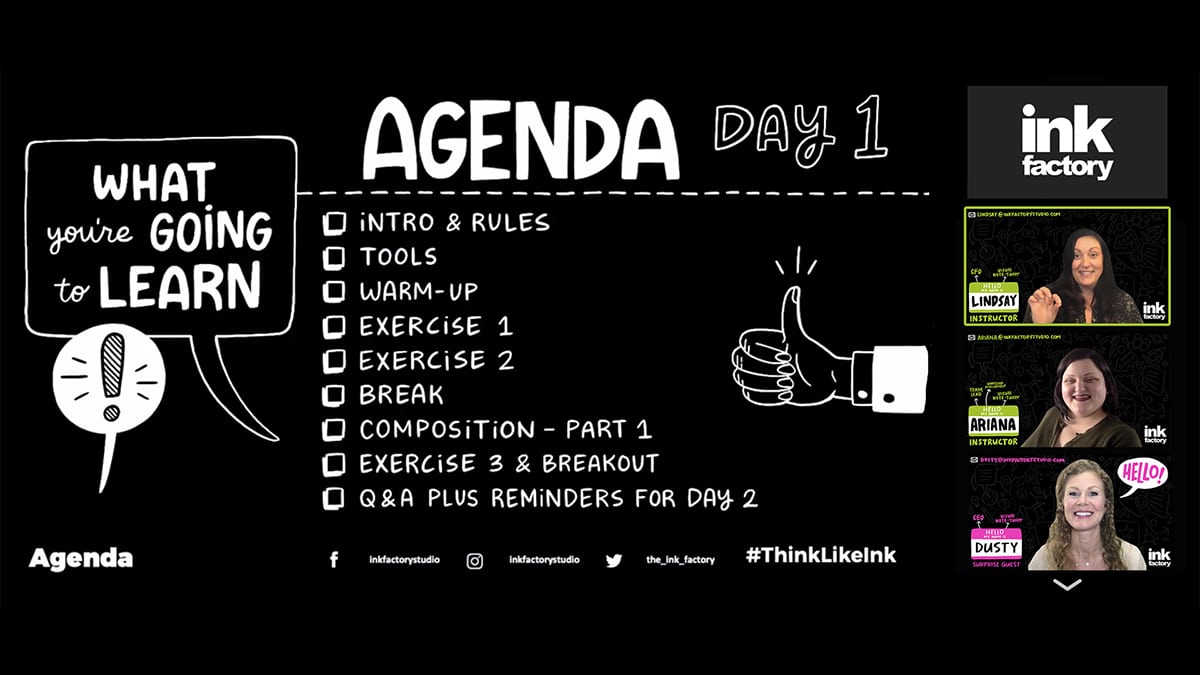 3. Learning the visual language with our workshops
Meeting fatigue. We get it, we sometimes have it, and we all look for ways to eliminate it. Ice breakers, 5-minute stretch sessions, and even the occasional Zoom bombing from a baby goat are all fun ways to spice up the agenda. We have a better idea!
Our popular Think Like Ink workshops are a GREAT way to get people thinking with both sides of their brain by learning the visual language and get a crash course in our toolkit that we've mastered over years and years of collaborating. Our custom workshops can be formatted to any length that fits your agenda and your audience. Attendees get to learn from the pros, gather insight into why visuals are the universal language, and then put their learnings to use at the next session or team meeting! Plus, did you know, our workshops are considered professional development? Yep, it's true! It's a win-win-win for everyone.
"This was my favorite workshop EVER, in my life. Everything was great and you guys were able to keep my attention all day. That never happens."
Ink Factory workshop participant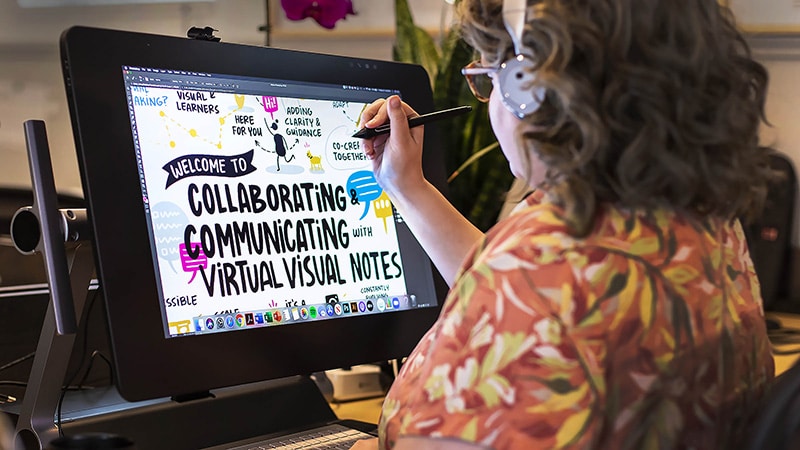 We have decades of experience in creating visual experiences that inspire and engage. Let's connect and show you what's possible for your next experience!