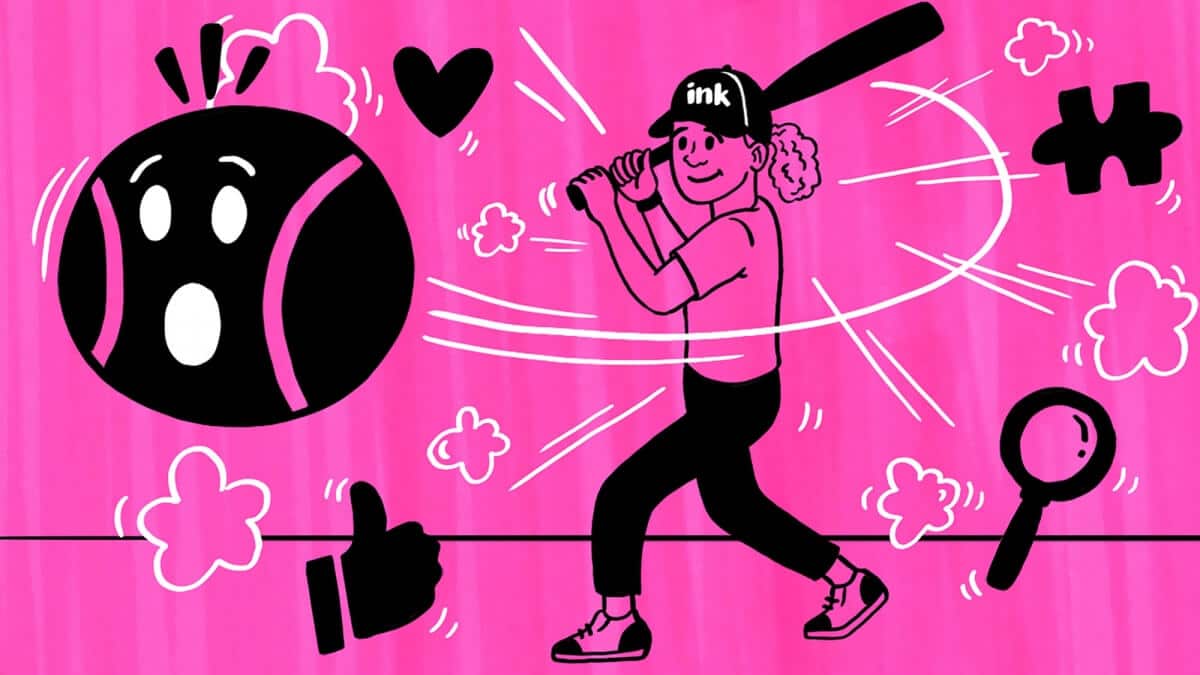 Visual Notes Will Help Win Your Meeting Pitch
Pitching a project to a potential client can be an intimidating task–there are many different variables that can (and will) affect the final outcome. Getting your brilliant ideas across to potential clients in a concise and engaging way during a pitch is truly tough.
That's where our visual notes play an important role. Artists from Ink Factory can create real-time visual notes during your pitch session which reflect what's happening in the room or they can craft a perfectly polished visual aid ahead of time (or both!) to ensure you dazzle prospective clients and hit a home run.

Visuals clearly establish your pitch's value proposition
Explaining how you're going to solve a client's problem is made far easier with the aid of drawings. Our brains are wired to understand visuals; in fact, we process them 60,000 times faster than text! When prospective clients actually see their problems being solved through visuals, they'll have an "ah-ha" moment that triggers an understanding of what you're proposing.

They guarantee your pitch will stand out
You won't be the only presentation a client will see that week, or even that day! But you can be the only presentation with an artist illustrating your content on-the-fly. Having a stand-out presentation among an ocean of PowerPoints is essential to winning that pitch (Microsoft estimates 30 million PowerPoint presentations are made every day). Visuals excite people – they're processed in the same part of the brain we use to process emotions. And seeing an artist drawing live? Well, that gets people really interested!
"If a picture is worth a thousand words and Ink Factory tells an entire story with one picture, what's that worth? Our experience was priceless which is why TMCG will partner with and recommend Ink Factory every chance we get!"
Therese M. Malm, President of TM Consulting Group Inc.

Visuals emphasize the most important ideas in your meeting pitch
Our artists' unique ability to process, filter, and synthesize information into one cohesive visual means you and your audience can focus on what's most important to accomplish your goals. We create our illustrations with an intentional hierarchy in mind; the most important pieces of content are drawn larger and more eye-catching, and supportive points are connected in an intuitive way. This allows your audience to quickly look over the visual notes and retain the key points you want them to remember.

They keep your audience engaged
People pay attention longer when their eyes and minds have something to do. When we put marker to paper, your audience will engage with your content on a higher level for longer. It's unlikely that your prospective client will read everything you gave them ahead of time – or even give you 100% focus! Having an artist drawing in the room (or a content-rich, eye-catching visual next to you) prevents people's eyes from glazing over and keeps them interested in your content.

Visual Notes are the perfect follow up to any meeting pitch
Want to remind your client how awesome your presentation was the next day? Send them a digital or physical copy of the visual notes that were created in your meeting pitch. Visuals trigger memory, so they'll go right back to where they were yesterday – being impressed by your great ideas.
"Such a great way to visually capture the conversation and demonstrate to clients that 'we heard you'."
Kristen Barry, Global Marketing Lead at Accenture
Have an upcoming pitch that could use some of the secret sauce that is visual notes? Or maybe your next event needs an inspiration and engagement boost? Get in touch and we'll work with you to design a pitch-winning visual experience.