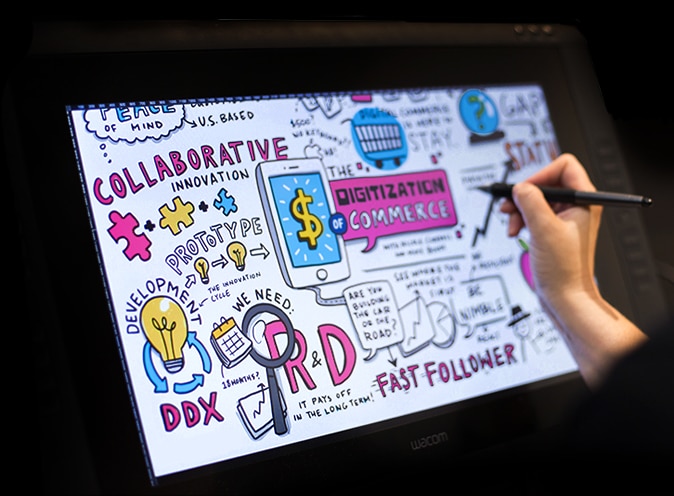 Virtual Graphic Recording
Ink Factory's artists aren't limited to paper and markers. Our digital graphic recordings can be streamed anywhere in the world.
Drawing in virtual meetings will help you maximize participant engagement, clarify complex concepts, and keep the momentum going from your meeting.
Planning a virtual event? Let's chat about how a digital graphic recording specialist can transform your video conferencing experience.
Digital graphic recording delivered remotely.

Flexible Workflow
Your artist can listen to your video conference and create visual notes live on-screen, or off-screen as a recap to send after.

Anytime, Anywhere
Since we can work remotely from our Chicago studio, there's no travel to coordinate, and we can dial into your meeting anywhere in the world.

Instant Replay
Send a visual recap to your attendees instantly to remind them of key takeaways and highlight your next steps or action items.
"Ink Factory's live graphic recordings WOWED us and our audience. I couldn't believe the artist was drawing all our content on the spot!"
SHANE BARKER, DIGITAL MEDIA STRATEGIST
See digital graphic recording in action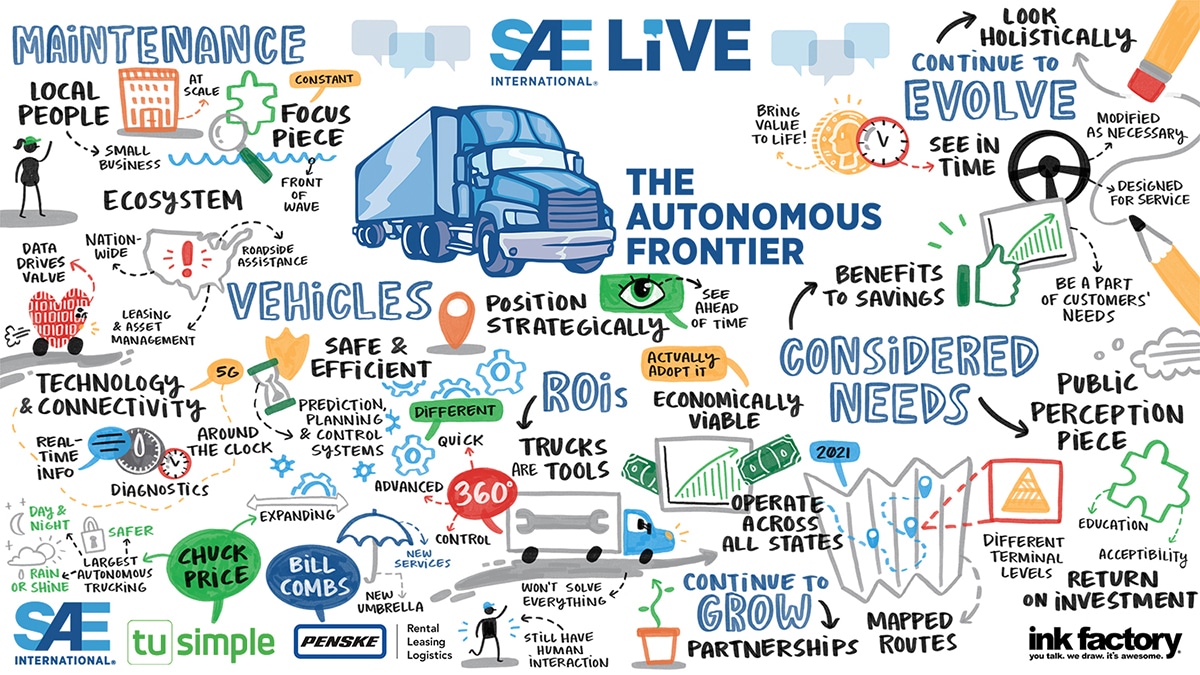 SAE International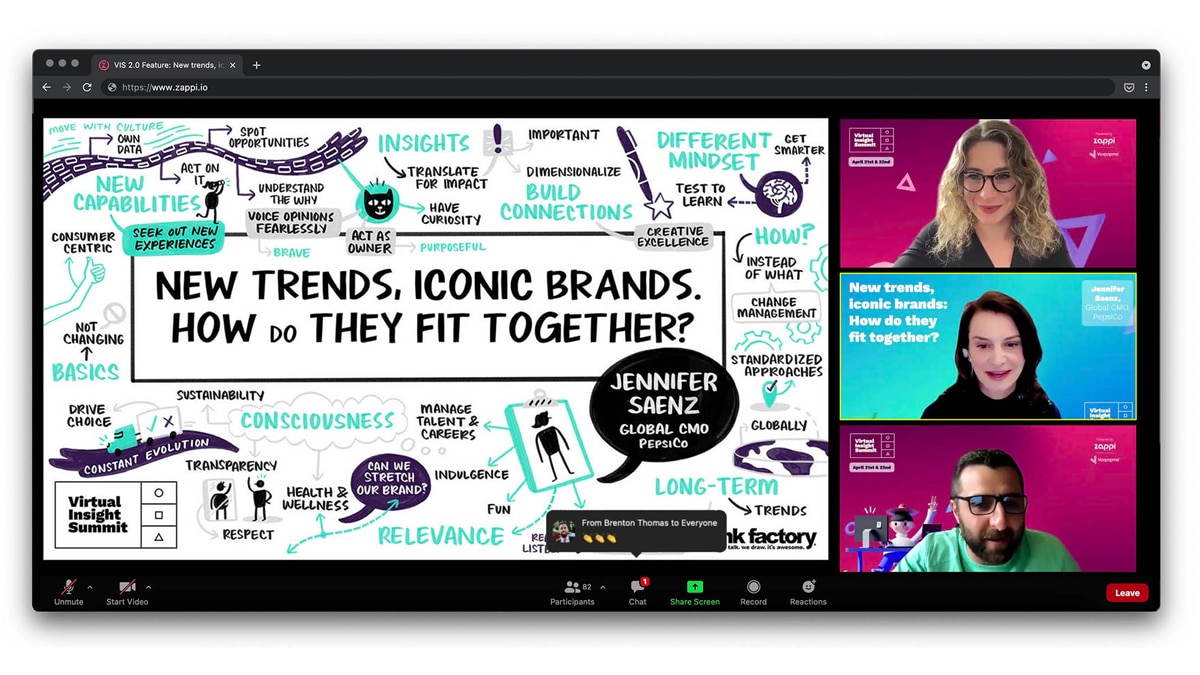 Zappi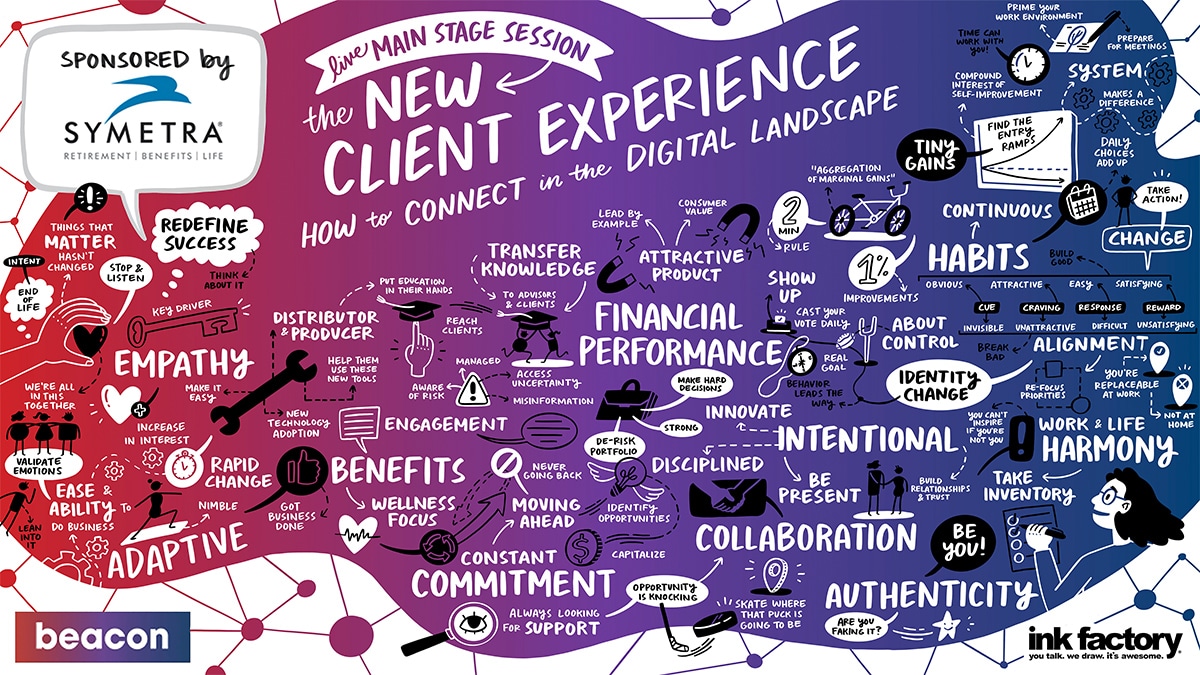 Finseca
Deliver a visual experience to your attendees
"The graphic recording provided our webinar attendees with added value, highlighting important best practices they could start using immediately in their marketing campaigns."
PETE KIDD, CONTENT MARKETING MANAGER, INTRADO DIGITAL MEDIA
A seamless experience

BEFORE
Planning Consultation
We'll plan on how to best incorporate digital notes into your virtual platform.

DURING
Dedicated Team
A dedicated project manager and artist will work closely with you.

AFTER
Digital Copies
You'll get digital files you can share after your meeting ends.
Frequently Asked Questions
What prep is involved?
Your project manager will walk through your agenda with you to align on the flow and platform of your event. We'll also work with you to identify the sessions that are most valuable to graphic record. We'll level set with you about what's possible in your desired timeframe and let you know about how many sessions our artist(s) will be drawing. Unless your content is highly technical, we do not need to dive into the presentation prior to the event. Information about the goals of each session and your organization is always helpful.
Do you draw in real-time?
Yes, we create digital graphic recordings live as the speaker is talking. When working virtually, the artist's screen can be shared with all participants as they are drawn. There is naturally a slight delay between the content being spoken and the content being visualized. Live graphic recordings are different from our illustrations, which are not drawn in real-time. If you need a visual to use a communication piece, they're a good way to go.
Do I get to select my artist?
We cannot reserve specific artists for events–all Ink Factory artists are rigorously trained to actively listen and synthesize a wide array of subject matter. We also ensure they continuously improve and evolve the "Ink Factory" style of graphic recording.
Can you match my branding?
Working digitally gives us greater flexibility when creating visual notes, so we can match your branding colors and incorporate your logo in more creative ways. You can make requests through your project manager.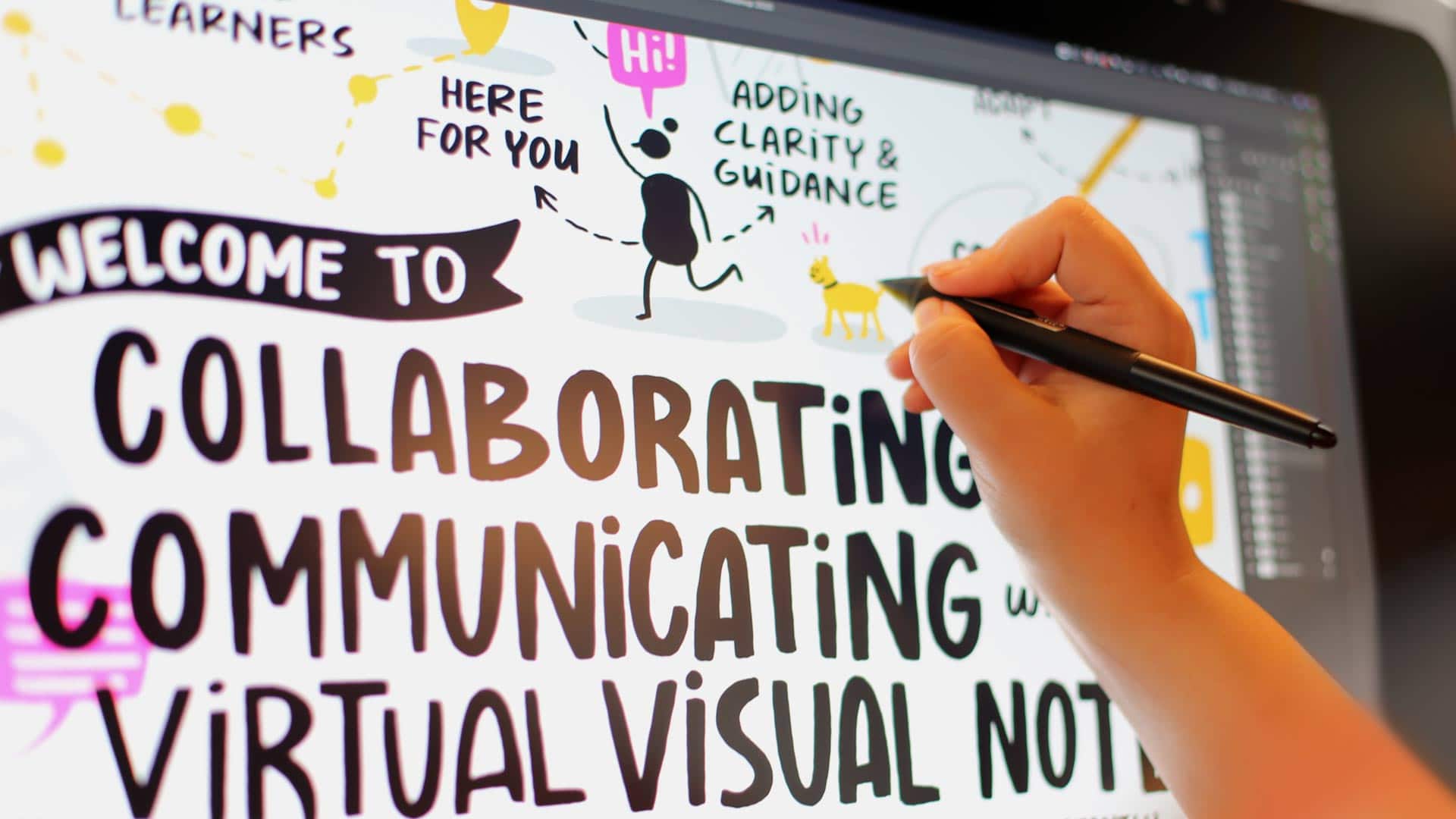 you talk.
we draw.
it's awesome.
Bring visual note-taking to your next virtual meeting, webinar, presentation, and more.