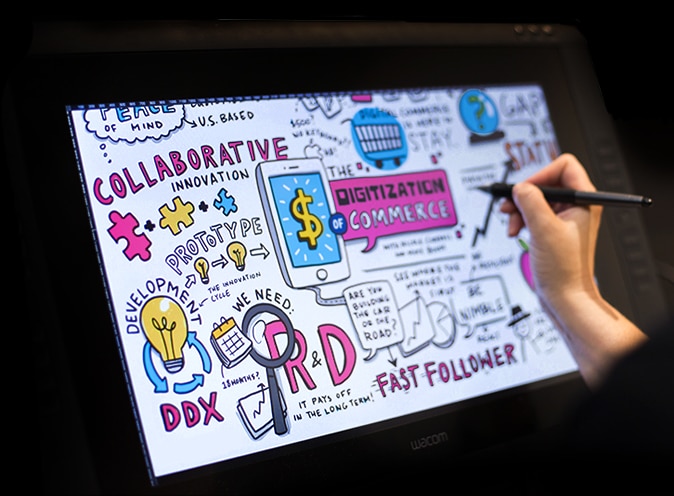 Virtual Visual Notes
Elevate your online meetings and webinars with a virtual graphic recording specialist.
Ink Factory's artists aren't limited to paper and markers. We can take visual notes digitally, and stream them anywhere in the world–wherever your audience is.
Just like traditional visual notes, drawing in meetings will help you maximize participant engagement, clarify complex concepts, generate more high-quality ideas, and keep the momentum going from your meeting for longer.
Planning a virtual meeting or event? Let's chat about how digital visual notes can transform your video conferencing experience.
Industry-leading visual notes, delivered remotely.

Flexible Workflow
Your artist can listen to your video conference and create visual notes live on-screen, or off-screen as a recap to send after.

Anytime, Anywhere
Since we can work remotely from our Chicago studio, there's no travel to coordinate, and we can dial into your meeting anywhere in the world.

Instant Replay
Send a visual recap to your attendees instantly to remind them of key takeaways and highlight your next steps or action items.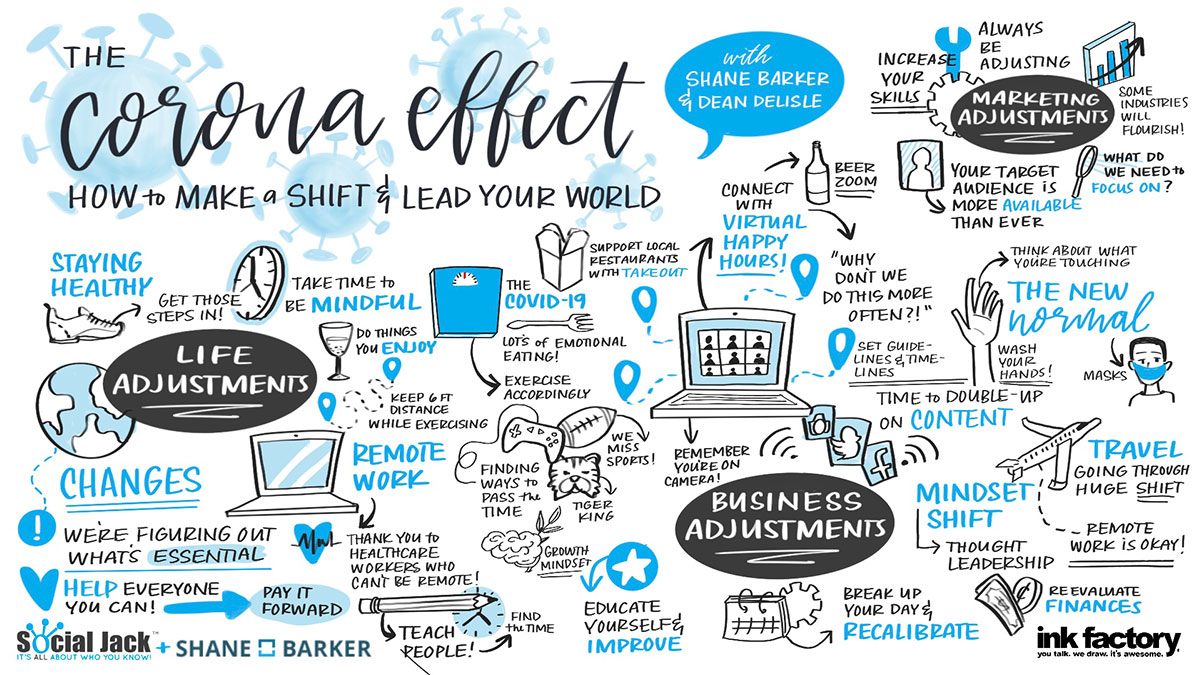 See how our Visual Notes transformed a Social Jack Webinar
We created visual notes two of Social Jack's 45-minute webinars, adding visual interest, and heightening viewer engagement.
"Ink Factory's live visual notes WOWED us and our audience. I couldn't believe the artist was drawing all our content on the spot!"