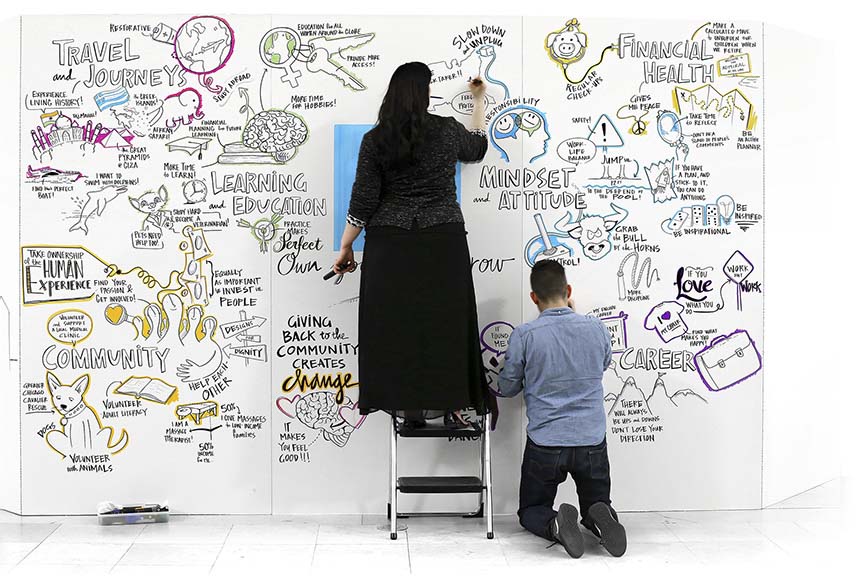 Delight and inspire your audience with visual notes
Visual notes are drawings created in real-time using simple words and pictures, virtually or in-person. Having a visual note-taker at your event means that while you're talking, we're drawing. The result is a visual summarizing the key takeaways of your discussion.
Visual notes are great for:
Engaging event & webinar attendees
Boosting meeting productivity
Aligning & focusing participants
Making your brand & content more memorable
Virtual Visual Notes
The key to show-stopping virtual meetings, conferences, and webinars.
Ink Factory's artists aren't limited to paper and markers. We can also create visual notes digitally and stream them anywhere in the world–wherever your audience is.
Having a visual note-taker draw your virtual events will: 
Delight and excite your audience

Help you communicate your ideas clearly

Maximize participant engagement

Keep the momentum going after your event ends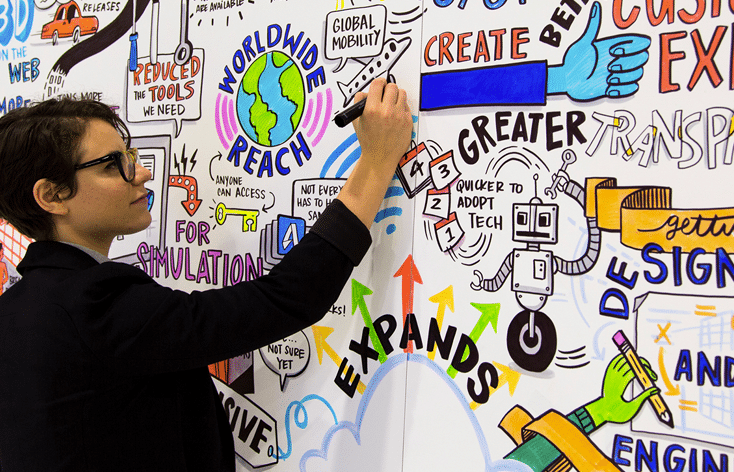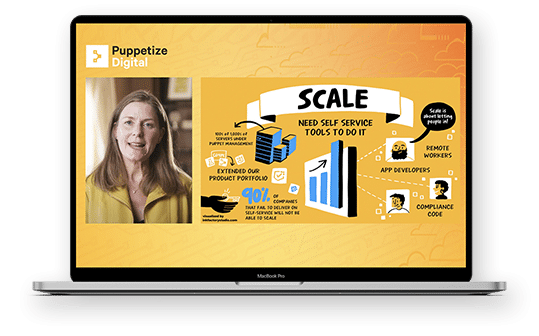 Virtual and Live Conferences
Event planners shine using our easy-to-integrate visual solutions.
Presentations and Pitches
We help strategic teams and leaders boost their ROI and get their message across in a way that actually sticks.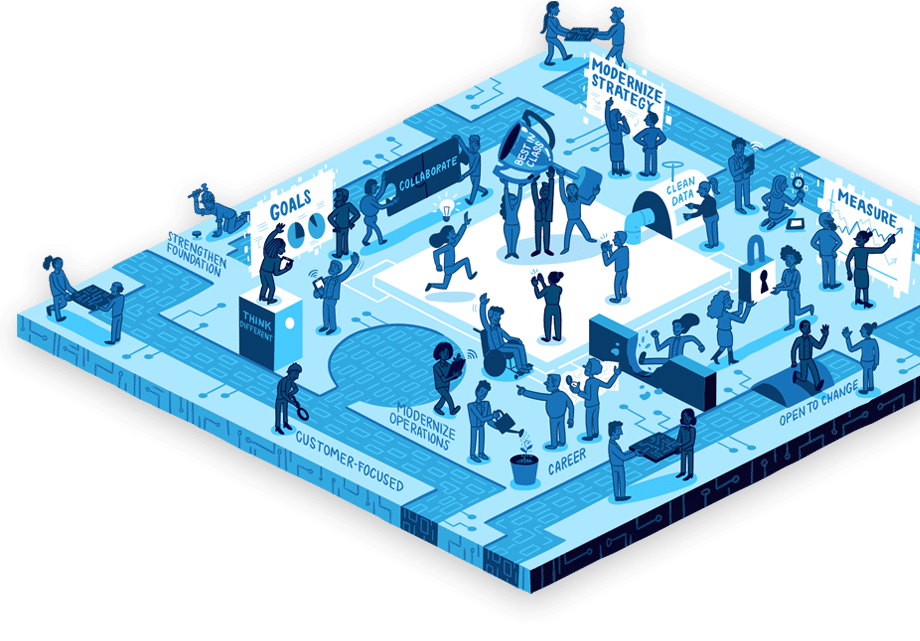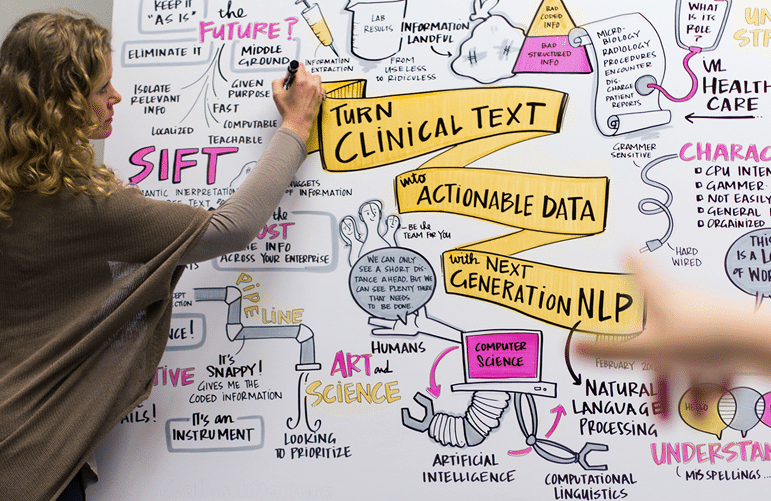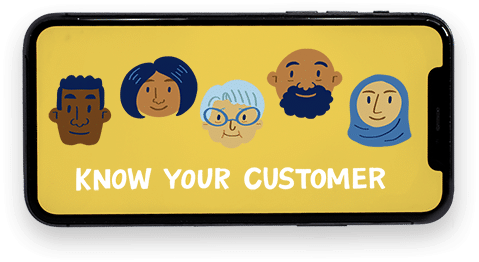 Internal Meetings and Initiatives
Leaders, teams, facilitators, and consultants get more value out of their initiatives with visuals.
Live Webinars
Marketers can promote their brand and stay memorable with our engaging webinar experiences.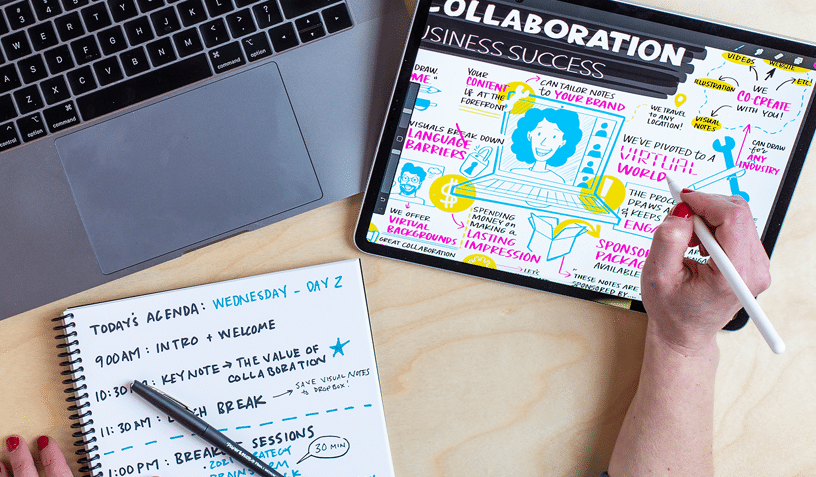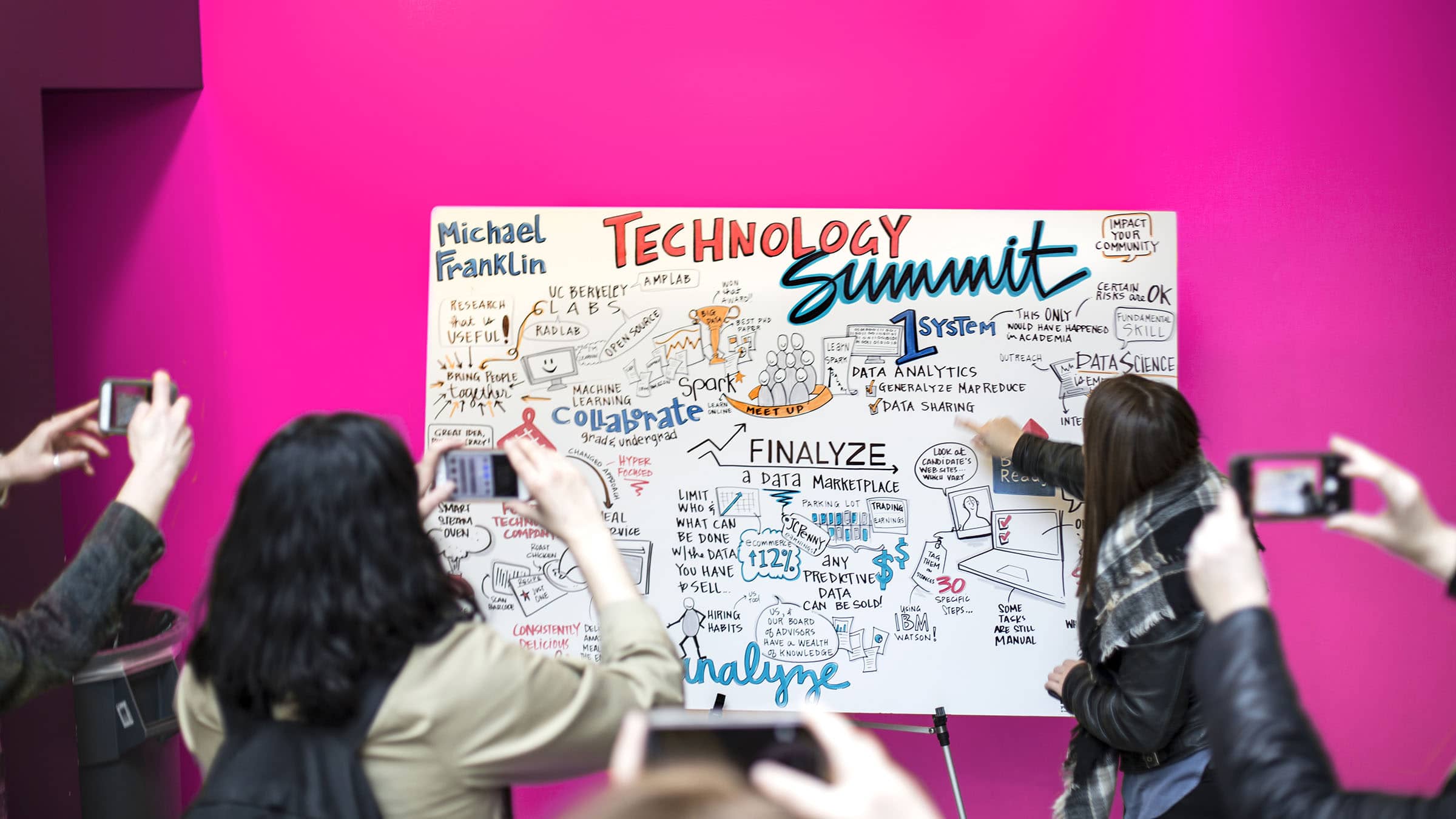 "Attendees were amazed at how well the artist captured and visualized the messages from each presenter's session."
Kelley Shannon, Vice President, Consumer Marketing at Bozzuto
Visual notes in action
See why everyone from nonprofits to Fortune 100 companies use Ink Factory to take visual notes.
What people are saying about us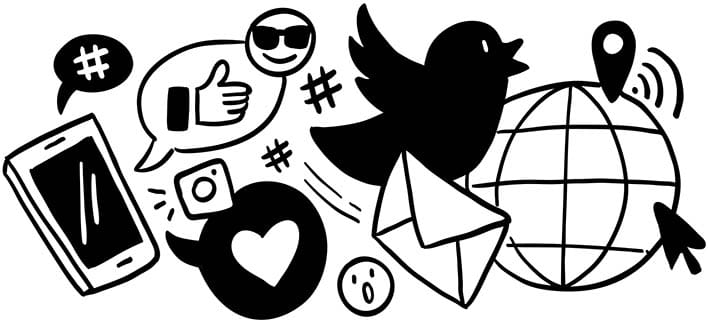 Stand out with eye-catching visuals
"We had tons of people taking selfies with the visual notes. It was a great way to bring the conference to life."
Peter Olson, Intacct

No more boring meetings
"I cannot tell you how many attendees commented on how inspirational your work was."
Cristina Marion, Dairy Management, Inc.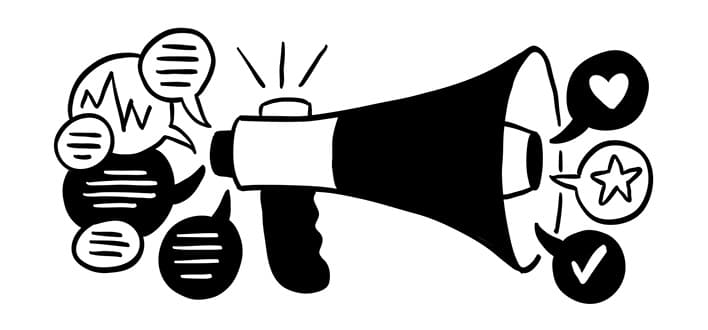 Keep your momentum going
"We have the final images hanging throughout our building, inspiring ongoing conversation well past the actual conference."
Susan Cusick, Chicago Theological Seminary
Every event is seamless

BEFORE
Planning Consultation
We'll plan on how to best incorporate our services into your event.

DURING
Dedicated Team
A dedicated project manager and artist will work closely with you.

AFTER
Digital Copies
Along with the original notes, you'll get digital copies you can print and share.
Frequently Asked Questions
Do you need the presentation ahead of time?
It is helpful, but not necessary. Our artists are skilled in the art of active listening, synthesizing, and visualizing your content in real-time. Receiving a presentation ahead of time is helpful for your artist to understand complex jargon, acronyms, or statistics. Your dedicated Ink Factory project manager will be able to work with you to set your artist(s) up for success.
Is visual note-taking distracting to those in the room?
Visual notes are a super engaging tool because your content is being synthesized and visualized in real-time. We process visuals 60,000 times faster than text and we remember 80% of what we see but only 20% of what we hear. If anyone in the room is focused on our hand-drawn visuals, they are still connected with the content.
Do you teach workshops?
Yes! We're continually expanding our in-person and virtual workshops on visual thinking and note-taking. You can learn more about public and private group workshops here, and see what workshops are currently available here.
Do you do pro-bono visual note-taking work?
We are currently offering pro-bono visual notes for black-owned businesses and nonprofits that fight for racial justice. You can learn more about the initiative and apply here.
Would digital visual notes or analog visual notes be better for my event?
It depends on the look and feel you're going for and the capabilities of your meeting space. With both options, your artist is drawing live and real-time.
Digital visual notes are great for events with big audiences because your AV team can project them large enough for everyone to experience. Final visuals also have the ability to be shared digitally almost instantly with your audience. Digital visual notes are also useful for smaller brainstorming sessions with a lot of ideation and evolving thoughts, or for events where you'll want your artist to be more mobile between groups or rooms.
Analog visual notes are ideal when you want a more tangible experience–nothing beats seeing one of our artists draw what your audience is hearing, or interacting with the final display of artist boards after the sessions. Analog visual notes work best at the front near the speaker(s) so participants can see what's being drawn, and are perfect for strategy sessions, brainstorming, and any other event where attendees can learn, react and build upon ideas. Our team will work with you to select the best option for your event. Sometimes, it's both!
you talk.
we draw.
it's awesome.
Book an artist today to bring visual note-taking to your next meeting, conference, presentation, and more.