Why take a visual notes workshop?
Stronger Teams
Strengthening communication and learning new skills will bring your people together.
Better Communication
Communicating to others visually means they'll better understand and remember what you're telling them.
Smarter You
Taking visual notes will help you process and understand information, supporting life-long learning.
Upcoming Online Workshops
December 14 | Online
Visualize Your 2021 Goals
Got big plans for 2021? Set yourself up for success with the power of visuals. A visual note-taker from Ink Factory will walk you through some simple visual goal setting strategies to help you focus your plans and stay inspired. Be the first to know about new learning opportunities
Sign up and we'll send you notifications about upcoming workshops, new how-to blogs, and more learning opportunities.
What people are saying about our workshops

Learn the visual language
"I liked the simple drawing techniques because it was fast, easy to implement, and helped me realize the importance of visual vocabulary and how we can all visually communicate."
Visual Notes for Brainstorming Participant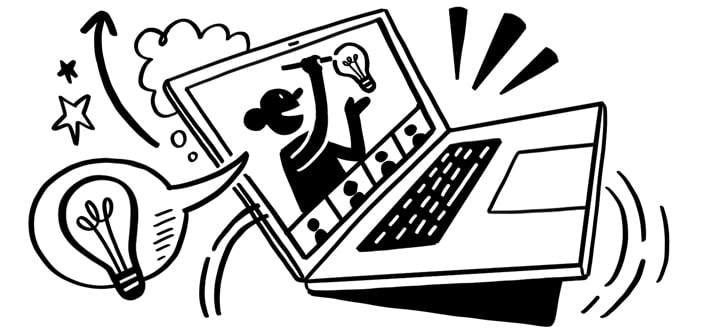 Have fun while you learn
"Really appreciated that and could feel that you were having fun with us. Made it probably one of the most engaging virtual workshops I've participated in."

For all skill levels
"I don't have time to get deeply into visual note-taking, so it was great to be able to get a bite-sized piece that I could start playing with right now."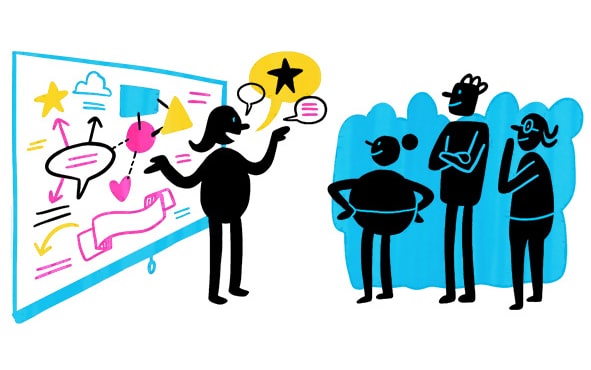 For Organizations
Host a Custom Workshop
We'll work with your organization to design a 1, 3, or full-day workshop in-person or online that is tailored to your team's needs. Improve how you communicate at work, spark inspiration and ideation and learn to think through problems visually.
What you'll learn in our workshops
Our industry experts will teach you the building blocks of visual communication.
Listening & filtering
Organizing ideas
Visual Language
Tools
Typography
Drawing Live
Color
Handwriting
"This was my favorite workshop EVER, in my life. Everything was great and you guys were able to keep my attention all day. That never happens."
Visual Note-Taking 101 Participant
Frequently Asked Questions
What kinds of workshops do you offer?
Our custom workshops are based on your desired time frame. We can do a super quick one-hour overview, a partial day, full-day, or multiple days. Longer workshops include deeper dives into exercises and one-on-one feedback. We also offer public workshops that you can sign up for throughout the year.
Where are the workshops located?
We can host the workshop virtually over Zoom, in our inspirational Chicago studio (with wall-to-wall whiteboards!), travel to you, or work with you to find the perfect venue.
What's included in the workshop?
Our workshops all include an instructor who is an expert in the field of visual note-taking. The instructor will cover the fundamentals of visual note-taking through hands-on exercises and give feedback to participants on their work as they layer on new skills. We also offer an Ink Factory sketchbook as an optional add-on for each participant to take home after the workshop.
Want to learn more about visual note-taking workshops?