Need a brain booster?
Is it time to innovate at your organization (or maybe just in your life)? Brainstorming can hold the key to making swift and productive pivots. Join Ink Factory co-founder Dusty and visual note-taker, Ariana, as they take you through the fundamentals of organizing your visual notes for a brainstorming session.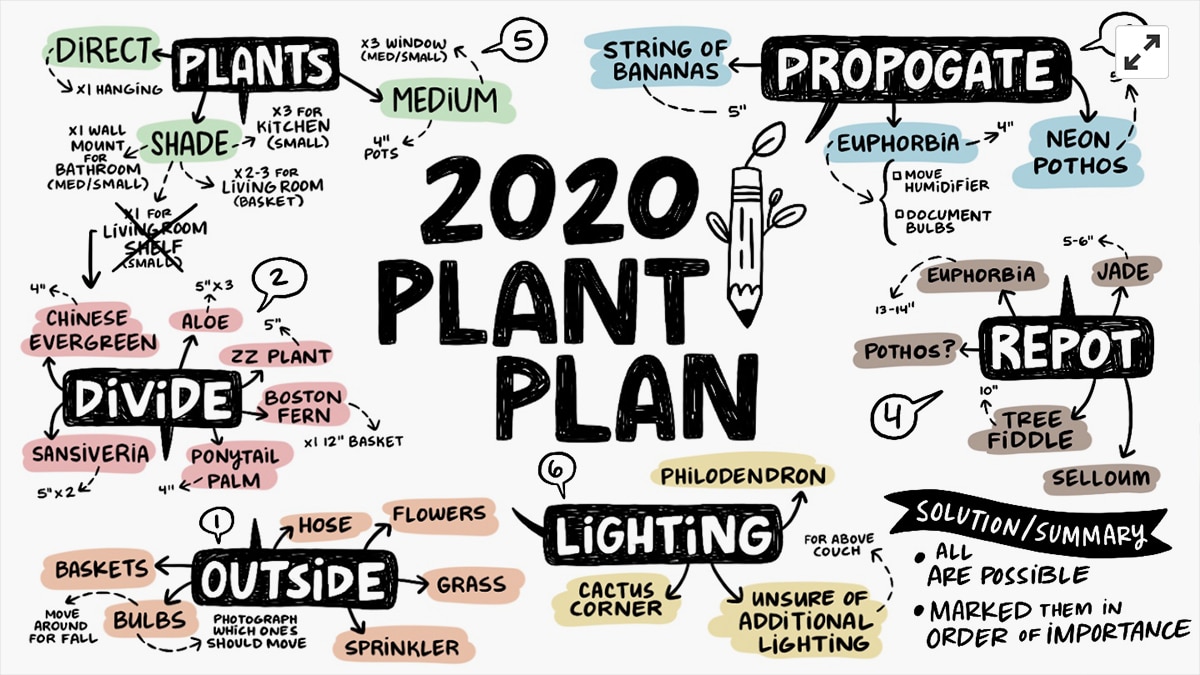 We'll walk through:
Different ways to organize your visual brainstorm
The fundamentals of composition for visual note-taking
You don't need to know how to draw or take visual notes to participate in this workshop.
This workshop heavily focuses on the fundamentals of composition. If you're interested in a more in-depth brainstorm workshop, check out Visual Notes for (Virtual) Meetings.
---
Materials
We'll be teaching this workshop with accessible materials in mind.
Something to draw on:
Can be a sketchbook, or loose paper, but make sure you have a lot of blank pages to work with.
The bigger, the better, but make sure your page is at least 8.5"x11."
Something to draw with:
A standard pencil and eraser
A smaller, fine tip marker
A larger, chisel tip marker
A larger, bullet tip marker
Optional:
Dry-erase boards will work well in place of paper, but make sure you have enough makers with plenty of ink.
If you have experience with and want to use a drawing tablet, you are welcome to, but know that we won't be speaking about how to draw with or use a tablet.
---
Refunds
No refunds are available for recording purchases, but if you are unhappy with your purchase or are experiencing technical difficulties, please email learn@inkfactorystudio.com.
90 min | $59 $44
Workshops are now 25% off the original recording price!
This is a recording of a live workshop. The recording is streamable for 30 days after purchase. Once played, you have 72 hours to view the recording.
"I liked the simple drawing techniques because it was fast, easy to implement, and helped me realize the importance of visual vocabulary and that we can all visually communicate."
visual notes for brainstorming participant

Other workshop recordings you might be interested in